The University of Texas at Austin will provide the New York-based Silver Shield Foundation a full college scholarship to a child of a firefighter or police officer killed in the line of duty.
UT Austin is the first higher education institution to join a new initiative through which the foundation will work with universities or the New York chapters of their alumni associations to pay the full cost of college.
The Silver Shield Foundation, which was established in 1982 by New York Yankees owner George Steinbrenner, seeks to secure four-year scholarship commitments from a total of 30 colleges and universities within the first year of this initiative and one in every U.S. state by the second year of the program.
"This is a way to expand our services and provide more opportunities to the children of those who made the supreme sacrifice," said William Walters and Howard Lorber, co-chairmen of the board of the Silver Shield Foundation.
"We are honored to offer this opportunity to a top student whose family has given so much to their city and country," said UT Austin President Bill Powers. "We look forward to welcoming the newest Longhorn to the Forty Acres and providing all the support we can. The Silver Shield Foundation has helped so many families, and we are proud to join them with this scholarship."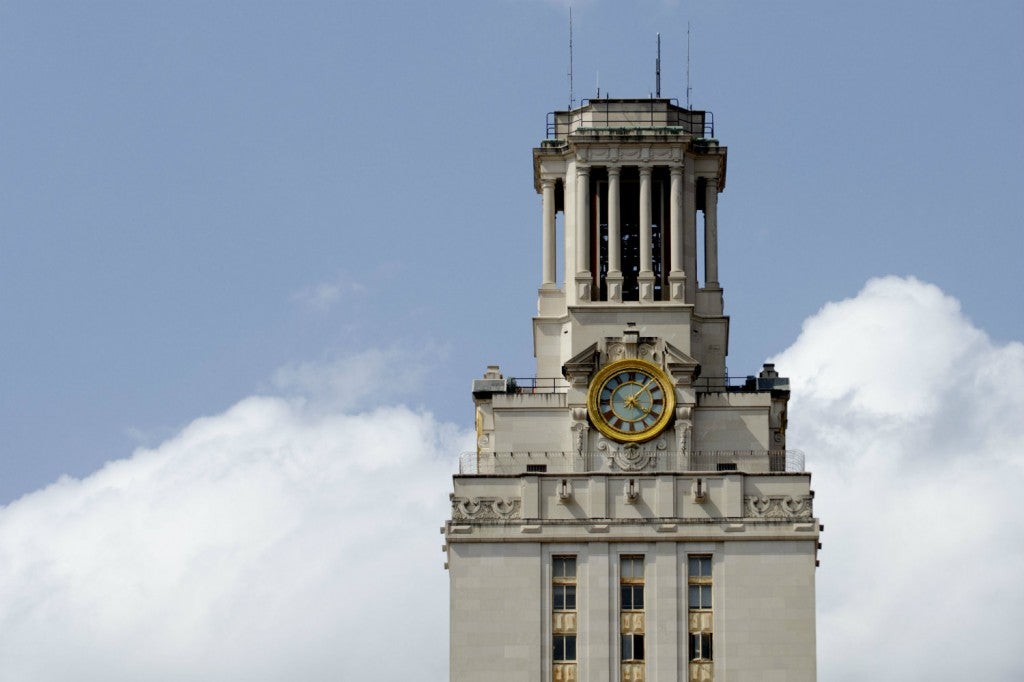 Even with the financial assistance that the Silver Shield Foundation already provides, Walters and Lorber acknowledged that the children and their families are often unable to afford tuition and related costs of private and public universities across the country.
"But with the commitment of institutions like The University of Texas, it is now possible for the children in our foundation to strive for and apply to private and other universities that will be a part of this initiative," Walters and Lorber said in a joint statement.
For the past 32 years, the foundation has automatically set aside an education assistance fund, currently $20,000, for each child of New York-area firefighters and police officers who lose their lives in the line of duty.
More than 800 children either are currently receiving this support or have received it. Since its inception, the Silver Shield Foundation has paid over $3 million in education funds.
Under the new partnership, a qualified student who is admitted to UT Austin will receive the full cost of attending the university, which includes tuition of more than $35,000 a year for non-Texas residents.
The Silver Shield Foundation initially earmarked education funds only to families of the FDNY and NYPD when Steinbrenner and his close friend, U.S. Olympic medalist James Fuchs, established it in 1982. In addition to covering the FDNY and NYPD, the foundation now covers children of the State Police of New York, New Jersey and Connecticut, Port Authority of NY/NJ Police Department, and all police departments in Long Island and Connecticut.