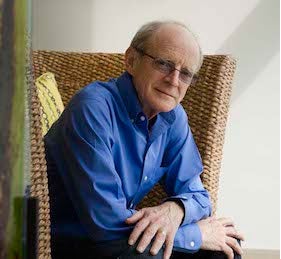 AUSTIN, Texas — Through the use of text-analysis software, University of Texas at Austin psychology researchers have identified William Shakespeare as the author of the long-contested play "Double Falsehood," as described this week in the journal Psychological Science.
Questioning the authorship of the works of famous writers has always been a form of blood sport in the humanities, said James Pennebaker, the Liberal Arts Regents Centennial Professor of Psychology at the university and co-author of the study. Until recently, he said, social scientists only watched the battles from the sidelines, but no more.
"In the last few years, a new array of language analysis tools have surfaced that allow us to identify the personality and identity of authors through their use of some of the smallest and most insignificant words in English," Pennebaker said.
Lewis Theobald published "Double Falsehood" in 1728, claiming to have based the play on three original Shakespeare manuscripts — works that were presumably destroyed in a library fire. Scholars have disputed the original authorship ever since.
"I've always held huge admiration for scholars who grapple with literature. There is a great deal of detective work that goes into figuring out who the authors really are 'deep down,' their motivations, their lives, and how these factors are embedded within their work," said lead author Ryan Boyd, a UT Austin graduate researcher.
The researchers examined 33 plays by Shakespeare, 12 by Theobald and nine by John Fletcher, an occasional collaborator of Shakespeare's. The texts were processed using software that evaluated the playwrights' use of function words (for example: pronouns, articles and prepositions) and categorical words (for example: emotions, family, sensory perception and religion).
"Research in psychology has shown that some of the core features of who a person is at their deepest level can be revealed based on how they use language," said Boyd, who was able to create a unique psychological profile of the authors by examining their established work.
Researchers identified themes present in each author's psychological signature and compared it with the psychological signature of "Double Falsehood" to determine its most likely author. Theobald's influence on the text appeared to be minor.
The study showed that the author of "Double Falsehood" was probably sociable and well educated — findings that don't jibe with accounts of Theobald as well educated but also rigid and abrasive, researchers explained.
When breaking down the play into acts, Boyd and Pennebaker identified Shakespeare as the likely author for the first three acts; the measures varied between Shakespeare and Fletcher for the fourth and fifth acts.
"This research shows that it is indeed possible to start modeling peoples' mental worlds in much more complete ways," Boyd said. "We don't need a time machine and a survey form to figure out what type of person Shakespeare was — we can determine that very accurately just based on how he wrote using methods that are objective and easy to do."
The study was conducted in the Department of Psychology in the College of Liberal Arts.