AUSTIN, Texas — A new cyberinfrastructure effort funded by a $13.7 million grant from the National Science Foundation will help engineers build safer structures that can better withstand natural hazards such as earthquakes and windstorms.
The Cockrell School of Engineering at The University of Texas at Austin is leading the effort to build a software platform, data repository and tools that will help the United States design more resilient buildings, levees and other public infrastructure that could protect lives, property and communities.
The Cockrell School team will use analytics, storage, visualization and cloud technologies at the university's Texas Advanced Computing Center (TACC) to develop DesignSafe, a resource-sharing Web platform that will enable computer models and simulations of natural hazards that can be validated against real-world data, creating an easily accessible resource for natural hazards researchers across the United States.
"We are bringing together our expertise in engineering and information technology to develop the best tools to help engineers better understand the impact of natural hazards on our cities and infrastructure," said Ellen Rathje, a civil engineering professor in the Cockrell School and principal investigator on the project. "There is tremendous potential to save lives and property through better engineering, design and planning. The platform we develop here will help engineers use data and simulation to improve the design and planning processes."
Rathje, an expert in earthquake engineering, will lead the UT Austin team, which will include aerospace engineering professor Clint Dawson, who brings hurricane modeling expertise, and TACC director Dan Stanzione, a leader in high-performance computing. The team is partnering with Jamie Padgett of Rice University, Jean-Paul Pinelli of the Florida Institute of Technology and researchers from other universities across the country.
The cyberinfrastructure grant is part of the NSF's new Natural Hazards Engineering Research Infrastructure (NHERI) program. NHERI was created to enable research and educational advancements aimed at preventing natural hazard events from becoming societal disasters.
"Collaborative engineering research is critical to making our buildings and lifelines resistant to earthquakes, tornadoes and hurricanes," said Joy Pauschke, NSF program director for NHERI. "The NHERI cyberinfrastructure will help spur engineering advances and bring together the natural hazards research community with an accessible platform for sharing data, computational (or simulation) tools and other resources."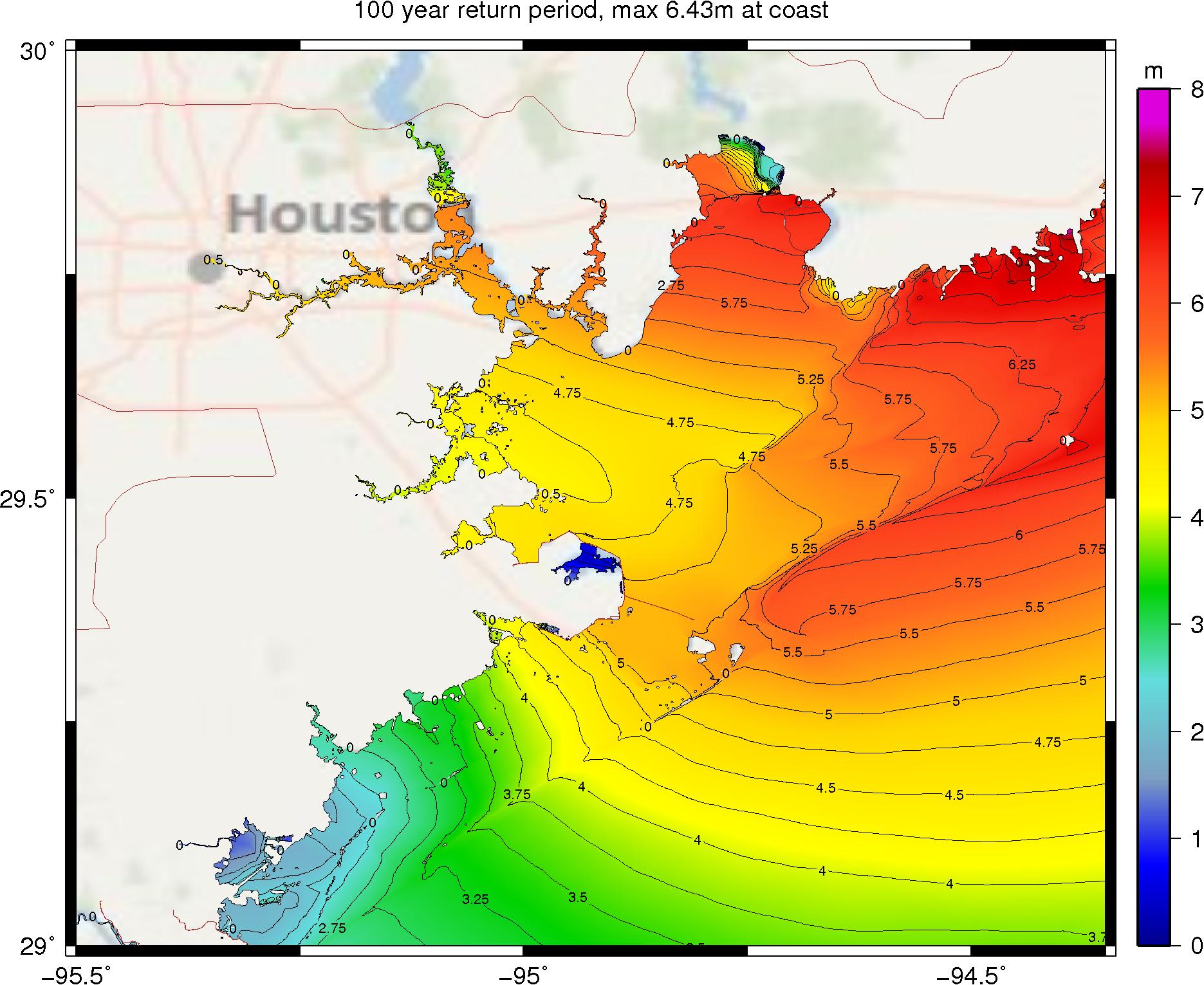 A primary goal of DesignSafe is to enable engineers to inexpensively and efficiently run hazard simulations and create models to compare and evaluate different alternatives for a building, levee or other structure before selecting a design. Running large-scale simulations requires efficient, open source computer codes. To meet this need, the DesignSafe team will incorporate open source software systems into the platform, including the NSF-supported OpenSees program for earthquake engineering simulations, originally developed by UT Austin President Gregory L. Fenves.
Another key component of DesignSafe is that it will allow researchers to consider a holistic view of infrastructure construction. Researchers will be able to integrate not only data on types of materials, building costs and designs, but also societal data about residents living in and around infrastructure.
Additionally, the DesignSafe team will build a Reconnaissance Integration Portal that provides access to RAPID (NSF-funded Rapid Response Research) reconnaissance data, and a Developer's Portal for users to innovate new capabilities.
"NHERI will empower us to bring together experiments, experimental data, computational simulation and field reconnaissance data in a single computational environment so we can make advances that could significantly impact our ability to create safer, stronger buildings," Stanzione said. "The cyberinfrastructure will incorporate new innovation from the community over time."
The team plans to launch DesignSafe during the next eight months. As part of the grant, DesignSafe will offer online training materials, virtual communities, hands-on education workshops and student competitions.
About NSF's Natural Hazards Engineering Research Infrastructure program:
The larger NHERI effort will create various shared-use research facilities that will replace the George E. Brown Jr. Network for Earthquake Engineering Simulation. From 2015 through 2019, NHERI will be a distributed, multiuser, national facility created to provide the natural hazards engineering community with access to research infrastructure (earthquake and wind engineering experimental facilities, cyberinfrastructure, computational modeling and simulation tools, and research data), coupled with education and community outreach activities.
For more information, visit: www.designsafe-ci.org.