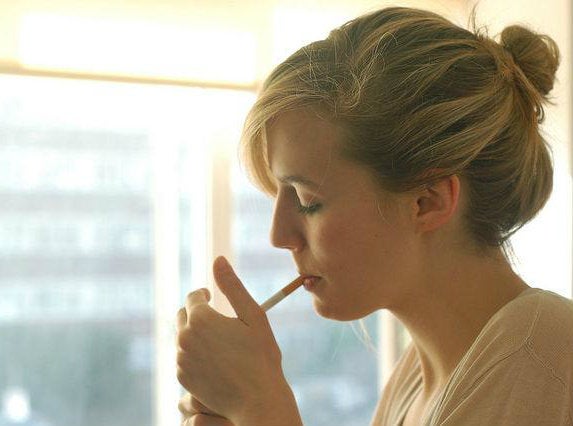 AUSTIN, Texas — A $2 million grant from the National Institutes of Health will help researchers at The University of Texas at Austin's School of Social Work test a health intervention to reduce fetal exposure to alcohol, marijuana and tobacco during early pregnancy.
The damaging effect of alcohol and tobacco on fetal health is well known, and recent research indicates that prenatal marijuana use is linked to poor birth outcomes including higher risk of infant mortality, yet these three substances are the most commonly abused among women of childbearing age. The CHOICES4Health intervention, developed by Dr. Mary M. Velasquez, Dr. Kirk von Sternberg and colleagues at the university's Health Behavior Research and Training Institute, will compare an interactive, tablet-based prevention approach with brief in-person counseling designed to reach preconception women during routine visits for primary care, and increase their motivation to change behaviors that could result in substance-exposed pregnancies.
More than 50 percent of pregnancies in the U.S. are unplanned, which means that many women, unaware that they are pregnant, are using alcohol, marijuana and tobacco in their first and second trimesters, a critical period for fetal development. A preconception approach to prevention is vital to reducing disorders caused by substance exposure during pregnancy. CHOICES4Health aligns with the need to offer innovative, cost-effective and efficient substance use screening and treatment in front-line medical settings.
"This study builds upon our long-standing efforts to produce evidence-based practices that have been shown to prevent substance-exposed pregnancies," said Velasquez, director of the Health Behavior Research and Training Institute. "We know, for example, that alcohol use during pregnancy is the leading cause of preventable birth defects, and marijuana use, which is on the rise, is associated with stillbirth as well as long-term effects on children. Encouraging women to choose healthy behaviors before they get pregnant can substantially reduce the significant personal and social costs of fetal substance exposure."
Velasquez, von Sternberg and the institute's research team have worked for more than two decades with the National Institutes of Health and the Centers for Disease Control and Prevention (CDC) to develop, test and disseminate effective programs to prevent substance-exposed pregnancies and adverse health behaviors tied to obesity, sexually transmitted disease, and other chronic — and costly — conditions. CHOICES4Health is an adaption of the evidence-based CHOICES intervention that Velasquez and the institute team developed and tested with support from the CDC. CHOICES is now being used in primary care clinics, ob-gyn practices and substance abuse clinics in the United States, Canada, Russia and South Africa.
The CHOICES4Health study also aligns with the institute's current $1 million grant with the CDC as a national partner in cross-discipline initiatives to promote evidence-based clinical practices to prevent Fetal Alcohol Spectrum Disorders. Other partners in this initiative include the American Academy of Pediatrics, the American College of Obstetricians and Gynecologists, the American Academy of Family Physicians, the National Association of Social Workers, the University of Pittsburgh, national nursing organizations, and the National Organization on Fetal Alcohol Syndrome.