AUSTIN, Texas — The University of Texas at Austin will partner with the Alan Alda Center for Communicating Science at the State University of New York at Stony Brook to help scientists and health practitioners better communicate scientific findings to patients and the public.
Through the partnership, the Moody College of Communication Center for Health Communication and the Dell Medical School will join the Alda Center's network of institutions to develop a range of instructional programs and conduct research on how to effectively communicate health and science information. The programs and resources developed through the affiliation will help train students at the Dell Medical School and across the UT Austin campus.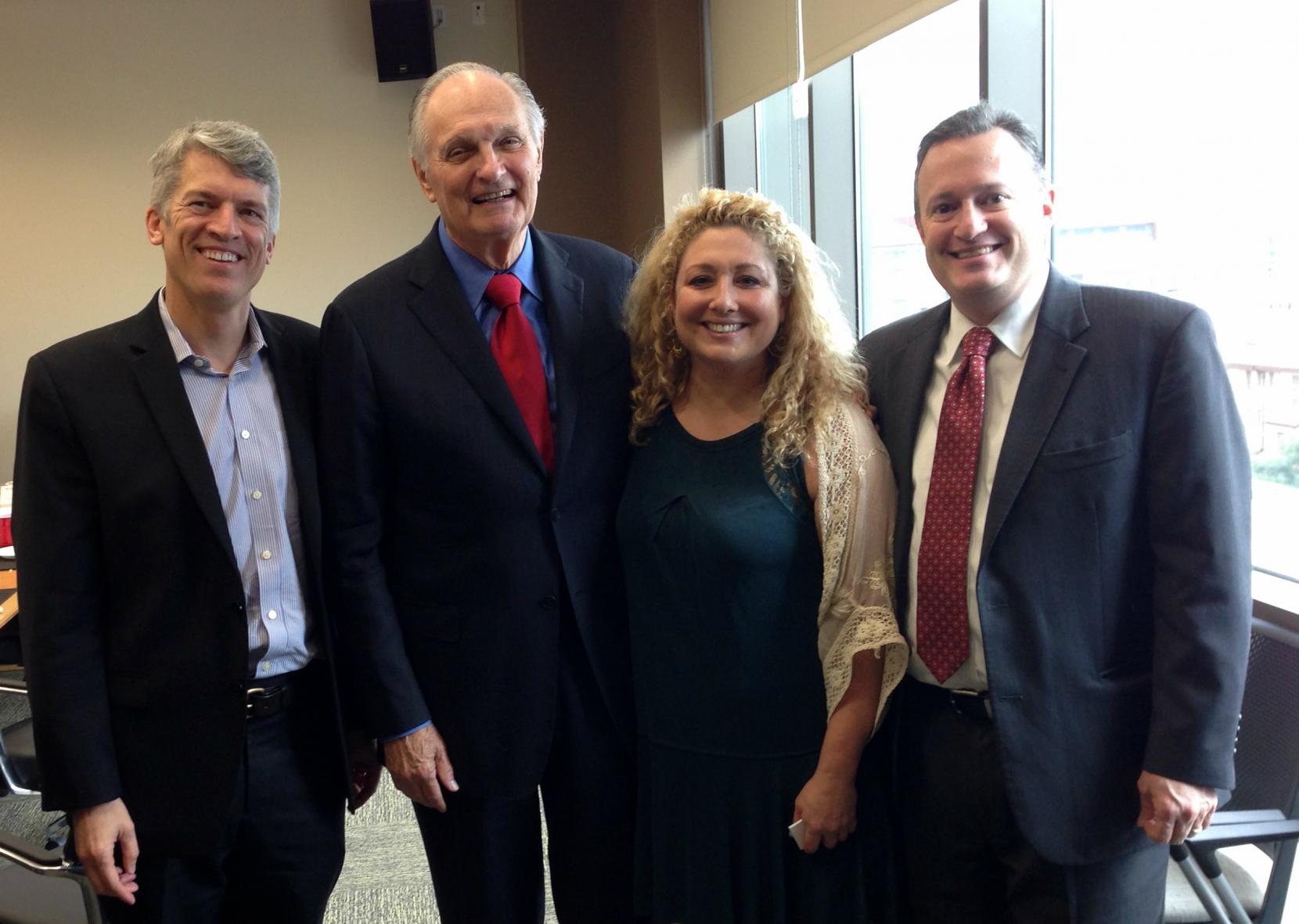 Established in 2009 at Stony Brook University, the Alda Center works to enhance understanding of science and health information by helping to train the next generation of scientists and health professionals to communicate more effectively with the public, public officials, the media and others outside their own discipline.
The Alda Center takes its name from actor, director and writer Alan Alda, who helped create the center. Alda has a lifelong interest in science and hosted PBS' "Scientific American Frontiers" from 1993 to 2005.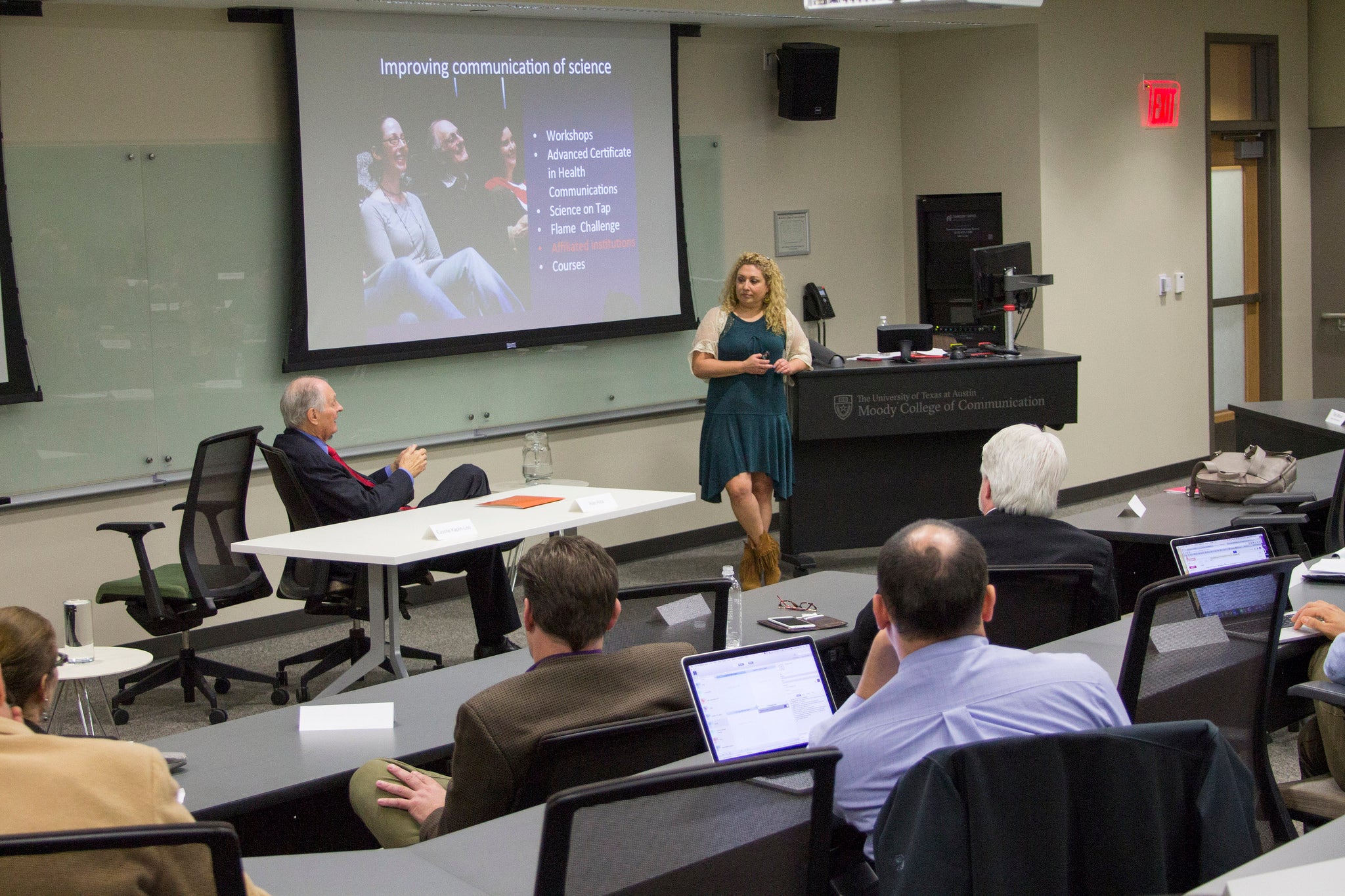 "I'll have to work on my communication skills to fully express my excitement about this partnership," Alda said. "UT Austin will be an invaluable addition to our network of institutions as we work together to improve the ways in which science and medicine are communicated."
"Whether it is for patients, clients, consumers, or communities, effective communication plays an integral role in ensuring that scientific and health information is understood and acted upon," said Jay Bernhardt, interim dean of the Moody College of Communication and founding director of the Center for Health Communication. "We look forward to working with the Alda Center, the Dell Medical School and others throughout UT Austin and the UT System as we help prepare the next generation of health and science professionals to more effectively engage with their intended audiences."
The partnership will build upon the work developed and led by The University of Texas Center for Health Communication. Founded in 2014, the Center for Health Communication seeks to improve the health of people in Texas, the United States and around the world through leadership and excellence in health communication research, teaching, programs and partnerships.
The partnership will engage scientists from all parts of the university through workgroups and workshops across campus.
"Great doctors have to be great communicators – both with individual patients and with larger populations and the public," said Sue Cox, the executive vice dean for academics and chair of medical education at the medical school. "The partnership will help us build out our groundbreaking curriculum and prepare students to be physician leaders who are as comfortable taking on systemic health challenges as they are caring for people."