AUSTIN, Texas – A $6 million award from the Cancer Prevention and Research Institute of Texas (CPRIT) will underwrite The University of Texas at Austin's hiring of a leading cancer researcher from Johns Hopkins University School of Medicine to serve as chair of the Department of Molecular Biosciences.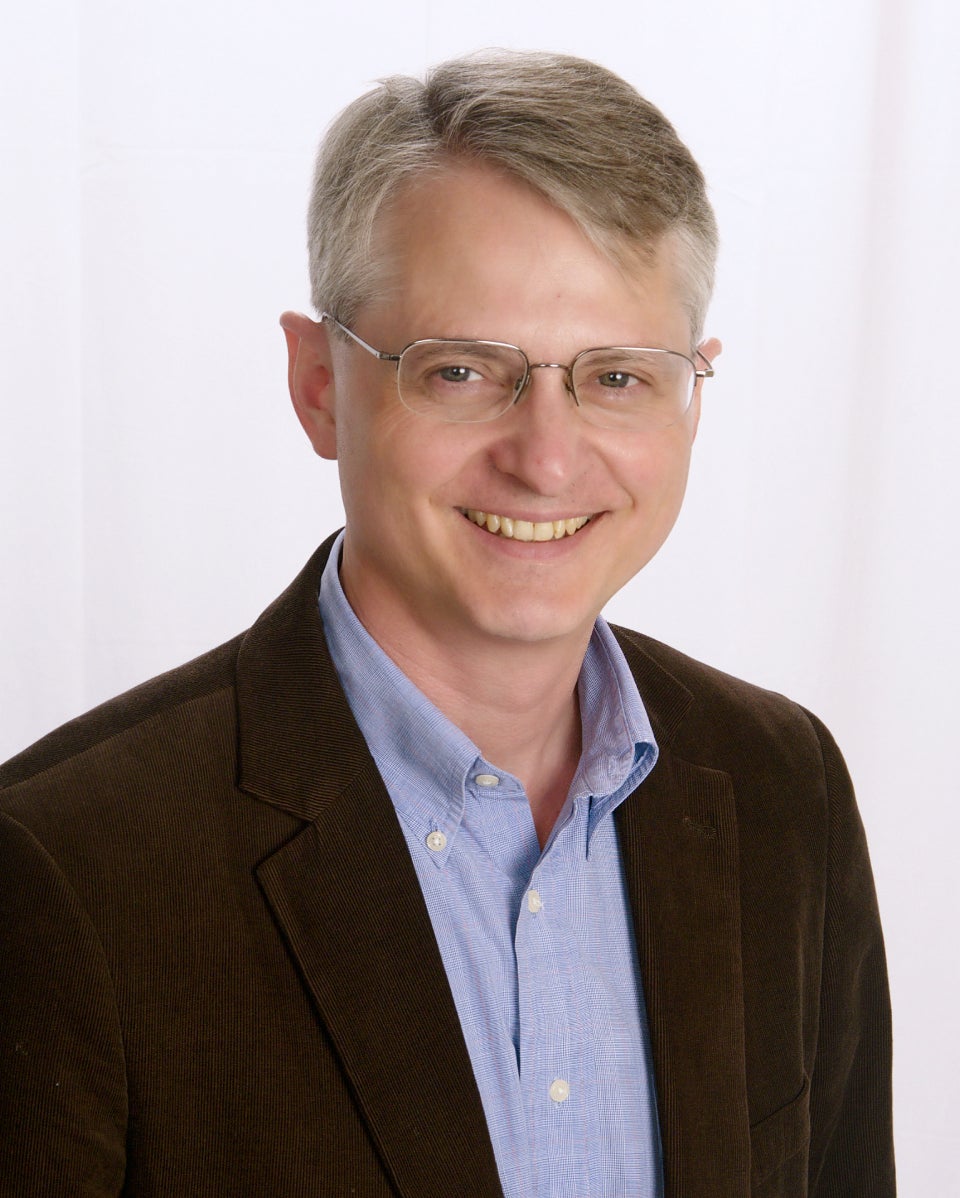 The grant to support research by Daniel Leahy comes through CPRIT's Established Investigator program, which works to bring outstanding cancer researchers to Texas institutions. Leahy's earlier research has shed light on the effectiveness of different therapies for lung and breast cancers.
Leahy is the second cancer researcher UT Austin has hired with established investigator support from CPRIT. He is the first permanent chair of the Department of Molecular Biosciences, one of UT Austin's largest departments of science, with 65 faculty members.
"Bringing Dan Leahy to UT Austin furthers our ability to be at the forefront of discovery during an incredibly exciting time for cancer research," said Linda Hicke, dean of the College of Natural Sciences. "Dr. Leahy's leadership and scientific expertise will help us fulfill the vision our college had for advancing biomedical science education and research when we established the Department of Molecular Biosciences three years ago. We are thrilled to welcome a scientist of his caliber, whose research already has made a difference for cancer patients in treatment."
At Johns Hopkins, Leahy, a professor of biophysics and biophysical chemistry, studied molecular mechanisms that regulate growth in normal and malignant cells and how specific anticancer drugs work. In particular, Leahy's work on one family of signaling molecules — the epidermal growth factor receptor (EGFR) and human epidermal growth factor reception 2 (HER2) — has demonstrated how these molecules function in healthy people and in people with cancer, where they can signal growth that leads malignancies to spread. This research has influenced medical professionals' strategies to treat related cancers of the lung, breast, colon and gastric system.
To enable Leahy and other researchers to further this research, UT Austin will acquire its first cryo-electron microscope, a revolutionary tool that allows structural biologists to see in high resolution the exquisite machinery inside a cell. Related research will accelerate understanding about disease processes and aid in development of new therapies.
"Understanding these underlying mechanisms has a lot of influence on how doctors go about targeting certain cancers," Leahy explains. "Our work contributes a piece to a larger puzzle and makes it possible to optimize cancer therapies based on the underlying defects present in each individual tumor."
Leahy started at UT Austin in January and holds the Benjamin Clayton Centennial Professor in Biochemistry and is a Fellow of Mr. and Mrs. Isaac Arnold, Sr. Regents Chair in Molecular Biology. He received his Ph.D. in biophysics from Stanford University and his bachelor's degree in mathematics from Yale University. He conducted postdoctoral research at Columbia University before joining the faculty at Johns Hopkins.
In November, UT Austin hired another cancer researcher with CPRIT established investigator funding, Thomas Yankeelov, who holds a dual appointment in the Cockrell School of Engineering and the Dell Medical School.