AUSTIN, Texas – Evolutionary biologist James Bull of The University of Texas at Austin has been elected to the National Academy of Sciences (NAS).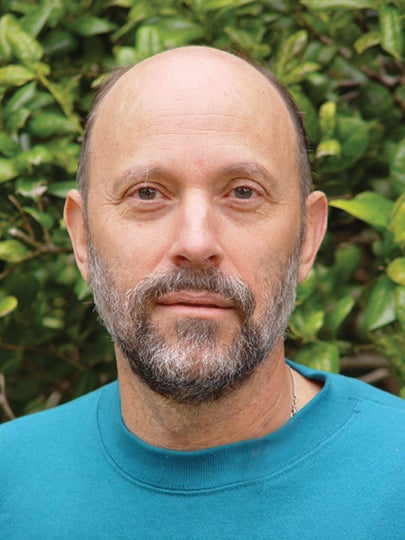 Bull is the Johann Friedrich Miescher Regents Professor in Molecular Biology in the Department of Integrative Biology in UT Austin's College of Natural Sciences. He is one of 84 new members recognized by the Academy this year for distinguished and continuing achievements in original scientific research.
The NAS is the country's most prestigious scientific organization, and election to membership in the academy is one of the highest honors that can be accorded a scientist or engineer in the United States.
The announcement of Bull's election came in conjunction with the organization's 153rd annual meeting in Washington, D.C. His election brings the number of current faculty at The University of Texas at Austin elected to the NAS to 18.
"James Bull's election to the National Academy honors the significant research he has done in evolutionary and population biology and experimental evolution," said Linda Hicke, dean of the College of Natural Sciences. "I congratulate him on this tremendous and well-deserved recognition."
Bull's research focuses on evolutionary genetics, from the molecular level through to the physical expression of genes in organisms. He investigates such topics as the evolution of engineered genomes, the evolution of drug resistance in microbes and how organisms adapt, both in theory and experimentally.
Bull was previously elected as a Fellow of the American Academy of Arts & Sciences. He received his Ph.D. in biology from the University of Utah, Salt Lake City, in 1977. He is a member of the University's Center for Computational Biology and Bioinformatics and Institute for Cellular and Molecular Biology.
The National Academy of Sciences is a private, nonprofit institution established under a congressional charter signed by President Abraham Lincoln in 1863. It recognizes achievement in science by election to membership — and, together with the National Academy of Engineering and National Academy of Medicine, it provides independent science, technology and health policy advice to the nation.