AUSTIN, Texas – The Center for Integrated Design (CID) in the College of Fine Arts at The University of Texas at Austin, founded earlier this year to bring design thinking into the core of the UT undergraduate curricula, is expanding its course offering to include three new microcredit courses that will count toward the Bridging Disciplines Program in Integrated Design.
Inspired by campus-wide education initiatives meant to disrupt traditional three-hour credit models, the microcredit is a one-hour credit course that lasts five weeks and is taught by an industry professional. One-hour courses such as Introduction to Integrated Design and Sketching for Thinking and Communication, offer students an opportunity to learn a methodology that teaches critical thinking, autonomous problem solving and team dynamics through an iterative, human-centered approach.
A 19-credit transcriptable certificate program offered by the CID and the Bridging Disciplines Program will soon be available to all undergraduate students and taught by working professionals.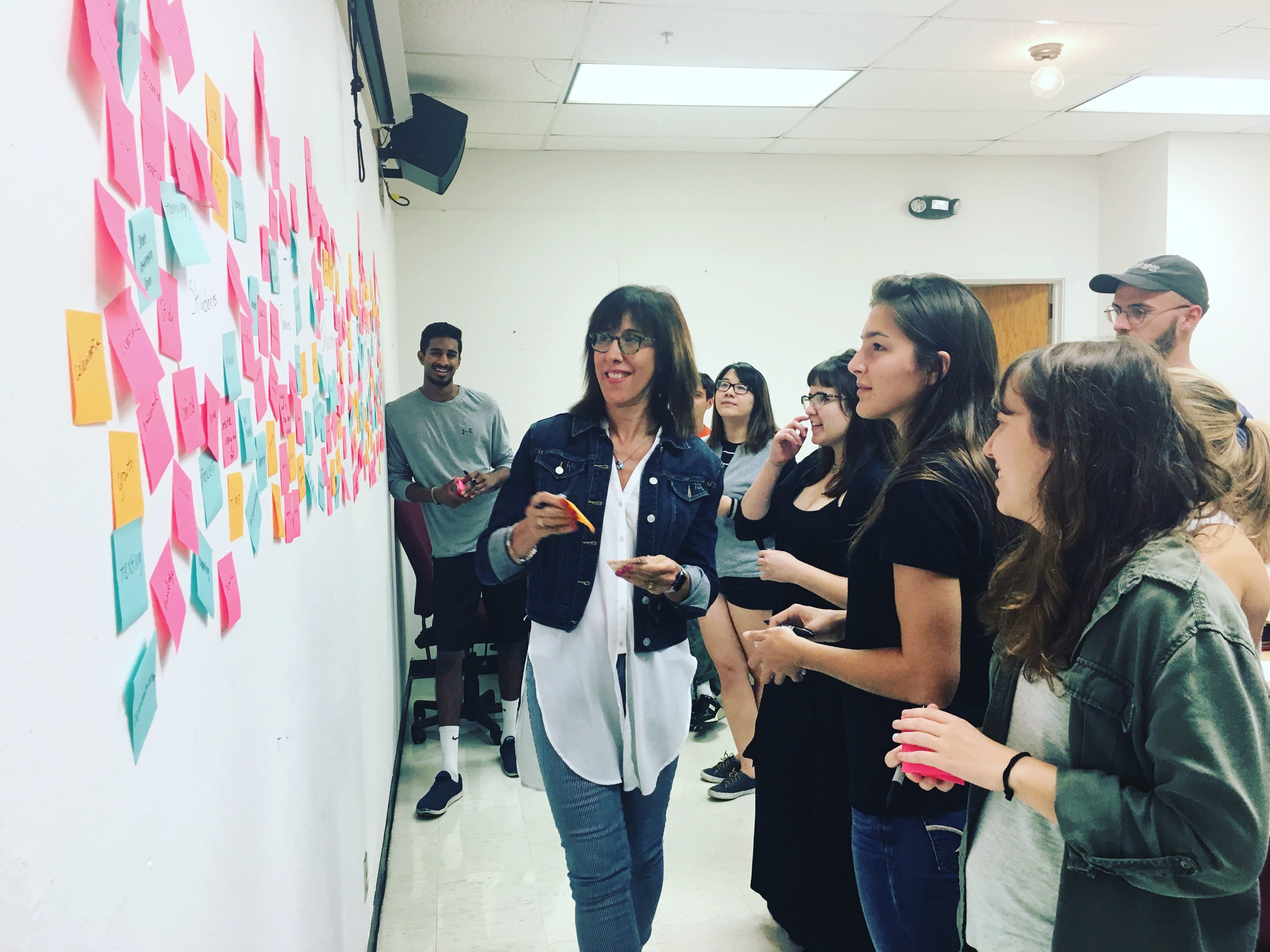 The College of Fine Arts hired Doreen Lorenzo, a design industry veteran and successful leader of global creative firms for more than two decades, to create the CID in spring 2016 to enable all UT students to discover design thinking as an interdisciplinary, human-centered approach to solving complex problems.
"Since we founded the CID, students from across the university have approached me expressing great interest in the program and how design thinking could be applied within their particular area of study," Lorenzo said. "Our new microcredit courses taught by working professional faculty provide undergraduate and graduate students with more options to integrate diverse CID offerings in their existing coursework."
In addition to the microcredit program, the CID is unveiling a public seminar series to explore the future of design in Austin and beyond. Beginning in March, the monthly seminars will host design leaders from around the world to meet with UT faculty members and students and members of Austin's business and design communities. The seminars will focus on how design thinking is being applied in diverse fields such as health care, business, engineering and emerging technology like artificial intelligence.
The spring 2017 course offerings include three new one-hour microcredit courses: Introduction to Integrated Design, Sketching for Thinking and Communication, and Portfolio Critique. The CID will continue to offer its foundational three-hour course, Introduction to Design Thinking, which completed its first class of students in the fall 2016 semester. The CID is also in the early stages of developing a graduate-level Design Thinking portfolio program as well as an Executive Education program.
The CID is collaborating with the Design Division in the Department of Art and Art History, the Cockrell School of Engineering, the School of Information, the Department of Textiles and Apparel, the McCombs School of Business, the Department of Computer Science and the School of Architecture programs to create a multidisciplinary curriculum that allows UT students the opportunity to study design methodology and apply it in creative and entrepreneurial scenarios.
"As a mechanical engineering student, I recognized the need for more coursework in design. I jumped on the opportunity to learn from Doreen and round out my academic experience at UT before graduating," said Peter Lin, a UT Austin senior. "It's been inspiring, and as a result, I'm considering a master's in design."