When asked why he returned to school to get an MBA, Michael Sarraille, an active duty military officer, said: "I've spent most of my career protecting private enterprise. Now I want to be a part of it. Give veterans an opportunity, and we'll prove our worth."
The military teaches leadership, professionalism, wisdom, collaborative style and work ethic. But Sarraille says being a great leader doesn't always produce a great return on investment.
Despite years of experience and talent, many of the nation's top military leaders are not afforded the chance to transfer their careers into corporate America. "It's a national epidemic," Sarraille said. "Seventy percent of career military veterans struggle to find work in the private sector. They struggle with reintegration and finding meaningful work reflective of their talent."
That is why he started the VETTED Foundation, a transition program that identifies and prepares top military talent for industry placement.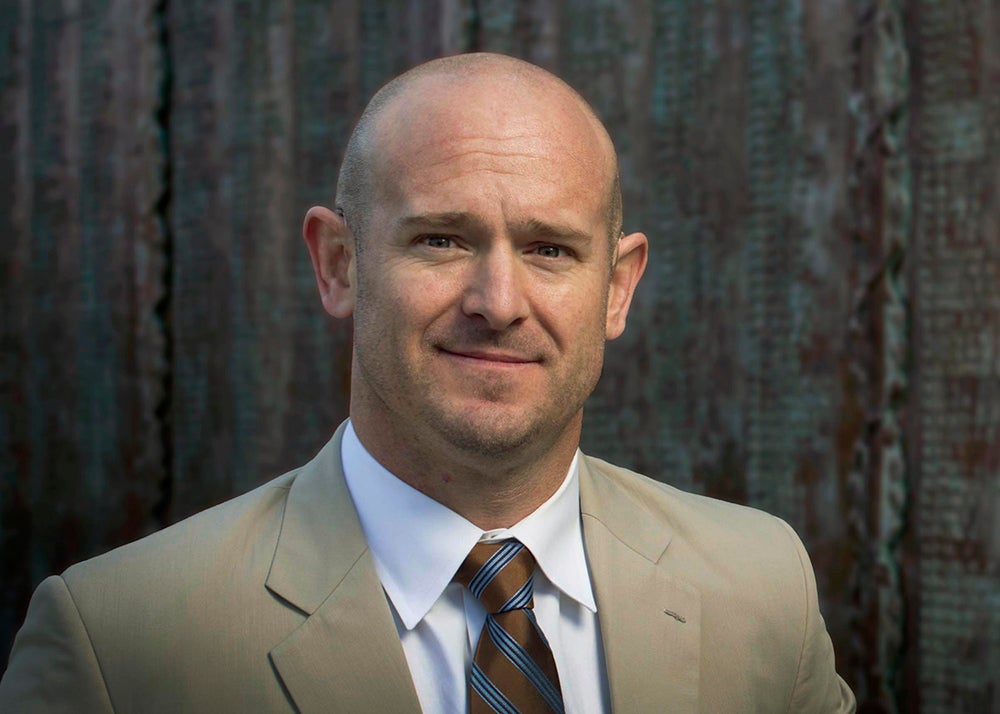 Sarraille has been spearheading the project while also studying full time at the McCombs School of Business at The University of Texas at Austin. This comprehensive program has been developed in partnership with Texas Executive Education and provides veterans with the business knowledge and career services they need to succeed in today's corporate environment.
"We developed a program that is both cost efficient and time efficient for veterans," Sarraille said. "A lot of these guys just retired and are in their mid-40s with a family. They don't have the option of a full-time MBA."
The VETTED Foundation's Veteran Accelerated Management Program combines five months of distance learning in business fundamentals (marketing, finance, accounting, operations) with two months of comprehensive residential graduate-level business instruction in commercialization, innovation and entrepreneurship (markets, business models, strategy, communications).
---
The VETTED Foundation's Vision
Build the first State Veteran Transition Platform – starting in Texas
Best-in-class Veteran Education Platform in partnership with Public and Private universities
Best pipeline for veteran transitions and industry placement
Best talent pool of proven leaders armed with business skills
Reverse the staggering downtrend in Veteran Entrepreneurship
---
Not only are veterans given the business acumen they need to succeed in the corporate world, they are also provided world-class career services including résumé development, mock interviews and networking techniques.
And, unlike other transition programs, the Veteran Accelerated Management Program does not end until participants have been successfully placed with an employer.
"Despite corporations trying to do the right thing with veteran hiring programs, a majority of hiring managers admit having a hard time making business sense of military experience," Sarraille said. And, on the other side "the language of business is completely foreign to most veterans."
VETTED hopes to provide a solid common group for veterans and future employers by reframing military experience.
The foundation is the first state model, and it hopes to serve as the launch pad for successful veteran transitions nationwide.
"The most important part is that this entire process ends in industry placement that is free of cost to veterans and the corporations that hire them," Sarraille said. Volunteers, donors and interested corporate partners can contact him through the foundation's website.
The Veteran Accelerated Management Program was developed and piloted by Texas Executive Education in collaboration with Texas A&M University's Mays Business School. It is a case of traditional competitors collaborating for a greater cause and another reason Texas is regularly ranked as the most veteran-friendly state in the nation. The story of the VETTED Foundation illustrates the power of veterans in the workforce and shows what a group of highly motivated teammates can do when they use their business and military expertise to make a greater positive impact.
For more information, visit the VETTED Foundation website.