AUSTIN, Texas — Everett Stone, a research assistant professor in the Department of Molecular Biosciences at The University of Texas at Austin, has been named the 2017 Emerging Inventor of the Year by the university's Office of Technology Commercialization. The award is given to recognize faculty members who excel in their fields and whose work produces practicable innovations and life-changing discoveries.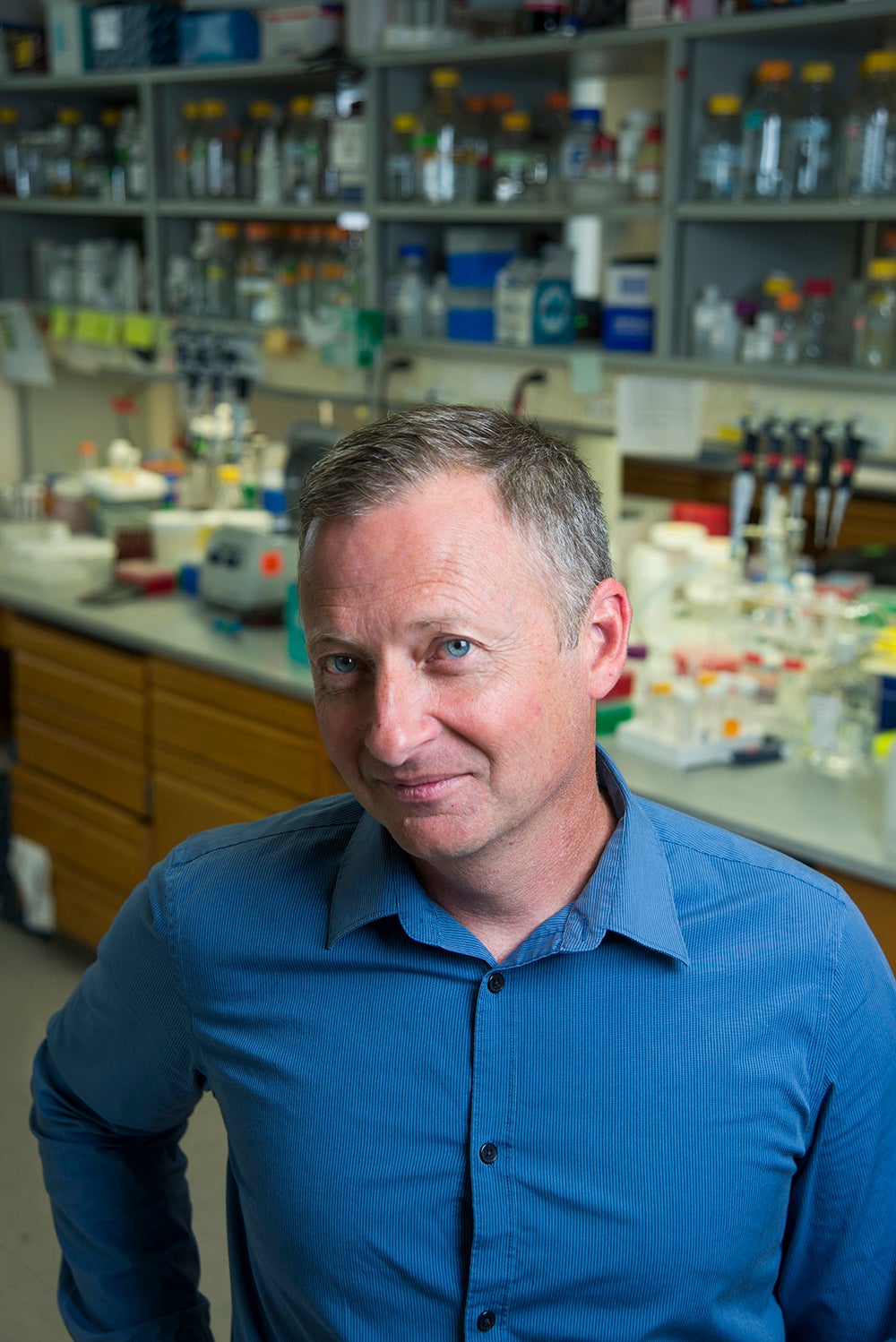 His research efforts focus on the engineering, design and pharmacological optimization of enzyme therapeutics that can effectively target and degrade small molecule metabolites of importance to diseases caused by inborn errors of metabolism and in cancer. Using directed molecular evolution coupled with high throughput genetic selections and screening strategies, Stone's group has successfully engineered several therapeutic enzyme technologies that are advancing to the clinic, including an engineered human arginase for cancer therapy and for treatment of hyperargininemia.
"We realized that enzymes can be really great tools for controlling the level of small molecules that can be involved in diseases," said Stone. "And those diseases might be things like cancer that are highly addicted to certain nutrients, and if we deprive them of those nutrients, it's a safe way to starve them."
He and his colleague George Georgiou, also at UT Austin, realized that engineered human enzymes could be an ideal therapeutic modality for eliminating disease-enabling small molecules in patients. Dr. Stone's subsequent innovations in this area have led to seven licensed technology suites, with the most advanced therapeutic currently in three Phase I clinical trials.
Stone is scientific co-founder of two biopharmaceutical startup companies where he serves as consultant in the clinical development of therapeutic enzyme technologies: Aeglea BioTherapeutics, the first therapeutics venture-capitalist-funded company in Texas to come out of UT Austin; and Kyn Therapeutics, which secured a $28 million Series A financing round from top venture capitalists in 2016. He is co-inventor on 13 patents and patent applications.
He earned a Bachelor of Arts in chemistry and biology magna cum laude from Drury University and later received a Ph.D. in cell and molecular biology from UT Austin, where he focused on the catalytic mechanism of the aminotransferase superfamily of enzymes.