When it comes to the future of our planet, those who will be affected most by decisions made today are rarely included in making those decisions.
A group of undergrads at The University of Texas at Austin wants to change that.
This month, a team of nine students from across campus, in partnership with the university, hosted the inaugural Energy Olympiad — a research grand challenge that brings young inventors together with entrepreneurs to find better ways to promote sustainability.
The student team designed and oversaw the execution of the event. They outlined the goals, secured funding and scored high-level partnerships.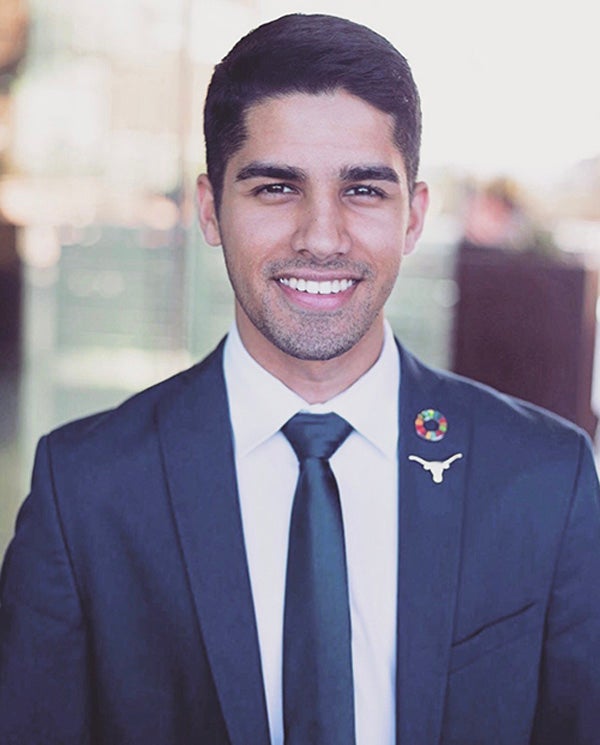 "Youth involvement is critical because we will be the leaders, engineers, teachers, scientists and policymakers who will face these world issues in the future," said Karan Jerath, a petroleum engineering junior at the Cockrell School of Engineering and founder of the Energy Olympiad.
Jerath's own career is a testament to this belief. His high school research on better oil drilling practices rocketed him into the energy world by the age of 17, gaining him recognition on the 2016 Forbes 30 Under 30 energy list and a seat on United Nations Young Leaders for the Sustainable Development Goals.
About a year and a half ago, Jerath decided to create an opportunity for other youths to become involved in solving global issues.
Jerath reached out to Vivianne Tu to help design a platform for students to pitch ideas that matter to them.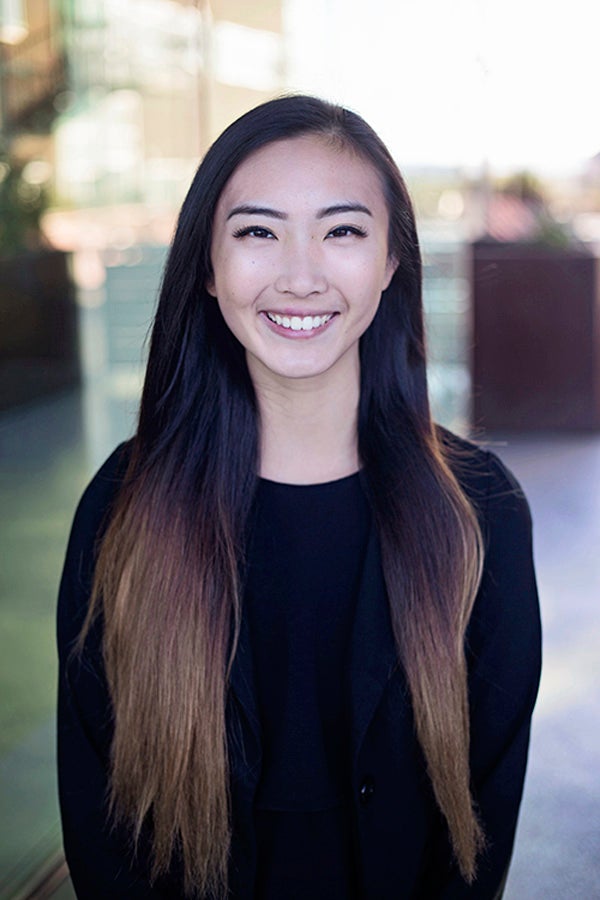 "Karan and I collectively spent at least 20 hours on Energy Olympiad every week for a year to make this dream become a reality," said Tu, a junior business honors and management major at the McCombs School of Business.
"What motivated me to take on this initiative was simply believing in our youth community to create solutions to the most pressing energy issues the world is facing now."
The Energy Olympiad has two divisions: Youth Energy Summit for high school students and the Longhorn Energy Summit, which is open to all UT Austin students, regardless of experience in the energy field. Teams in each division pitched their inventions, and the winners walked away with startup cash.
There was a total of 235 applicants for this year's inaugural Energy Olympiad Longhorn Energy Summit. From the applicants, 20 teams were accepted with a total of 72 participants. Pitched ideas ranged from cricket-based protein powder to a saltwater fuel solution. Only the top 4 teams were selected from high school applications all across Texas for the Youth Energy Summit. The first-place winner, taking home the largest prize of $10,000, pitched a company that offers algae-based cosmetics and animal feed to the Texas market.
The Energy Olympiad is the only university energy startup competition in the country to include high school students.
"This Olympiad turns students into central stakeholders who can move us from identifying problems and complaining about them to actually solving them," said Michael Webber, deputy director of the Energy Institute and faculty adviser on the project.
Overall, the Energy Olympiad team is excited about the success of the first event, but they have goals to grow. They hope in future years to be able to offer prizes closer to $1 million and to make it a global event.
"When young people organize and speak up for what they believe in, we can be very influential," said Jerath. "Being young offers a better vantage point for fresh ideas. This is our biggest strength."