AUSTIN, Texas — Kathleen McElroy, a journalist and former editor at The New York Times, has been appointed as the new director for the School of Journalism at The University of Texas at Austin starting June 1.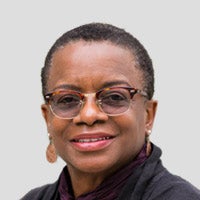 Currently, McElroy is associate director and senior lecturer in UT's School of Journalism, where she received her Ph.D. in December 2014 after nearly 30 years as a professional journalist.
At The New York Times, she held various management positions including associate managing editor, dining editor, deputy sports editor and deputy editor of the website. She previously worked for The National, an all-sports daily; Newsday on Long Island; the Austin American-Statesman; The Huntsville Item; and the Bryan-College Station Eagle.
McElroy follows departing director R.B. Brenner, who served as director since 2014. Brenner is returning to Stanford University to teach and lead projects in the journalism program.
"The current challenge of journalism education is to train communicators to be technologically nimble but steadfast in seeking and reporting truth," McElroy said. "My vision is to continue the important, innovative work of R.B. and faculty and staff members, while positioning the School of Journalism as a leader in outreach to our local and state communities and to journalists and the profession. We not only want to grow the next great crop of journalists and communication leaders, but also want to help inform the public and help them seek knowledge."
While earning her doctorate, she was a Harrington Graduate fellow and received awards for teaching and research. Her research interests include racial discourse, collective memory, sports media and obituaries.
She previously was an assistant professor at Oklahoma State University, where she taught news reporting and sports media. She received a Masters of Arts from New York University, with a focus on race and media, and a Bachelor of Arts in broadcast journalism from Texas A&M University.
"Dr. McElroy brings extensive experience as an internationally respected journalism professional with instructional and scholarly expertise crucial for today's rapidly evolving journalism education," said Jay M. Bernhardt, dean of the Moody College of Communication. "Her leadership and vision will ensure our students are well grounded in the fundamentals of journalism excellence and simultaneously prepared for tomorrow's media innovations."