We spoke to a few Longhorn graduates to see how their time at The University of Texas at Austin has helped transform them into the people they are today. Congrats to the whole class of 2018! You worked hard and should be proud. We look forward to seeing how you change the world.
Read the stories of the students featured in the video: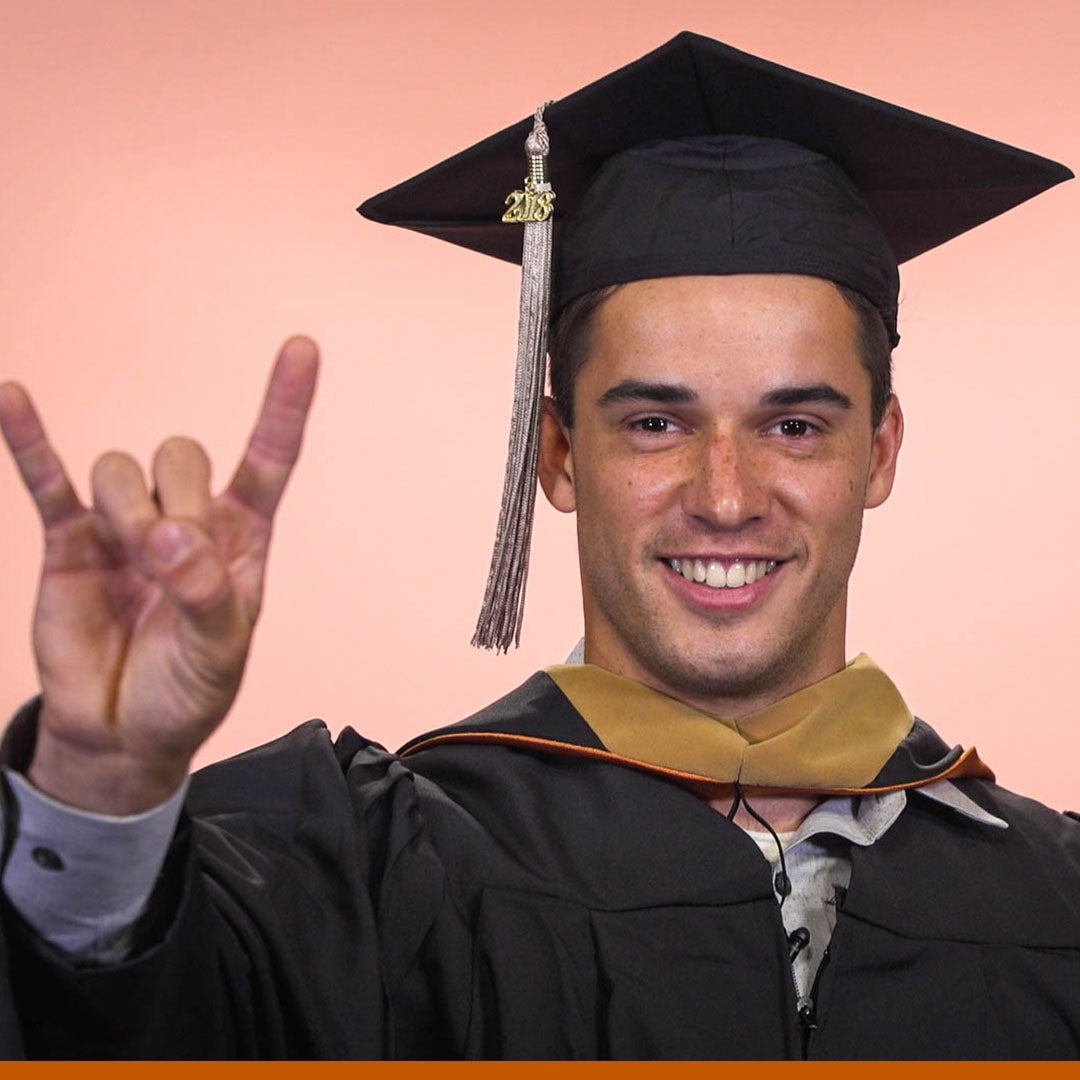 Fabian Jara Dohmann grew up in Paraguay. He says most Paraguayans don't have the opportunity to go to college, but for him athletics was a way to a brighter future. Read More.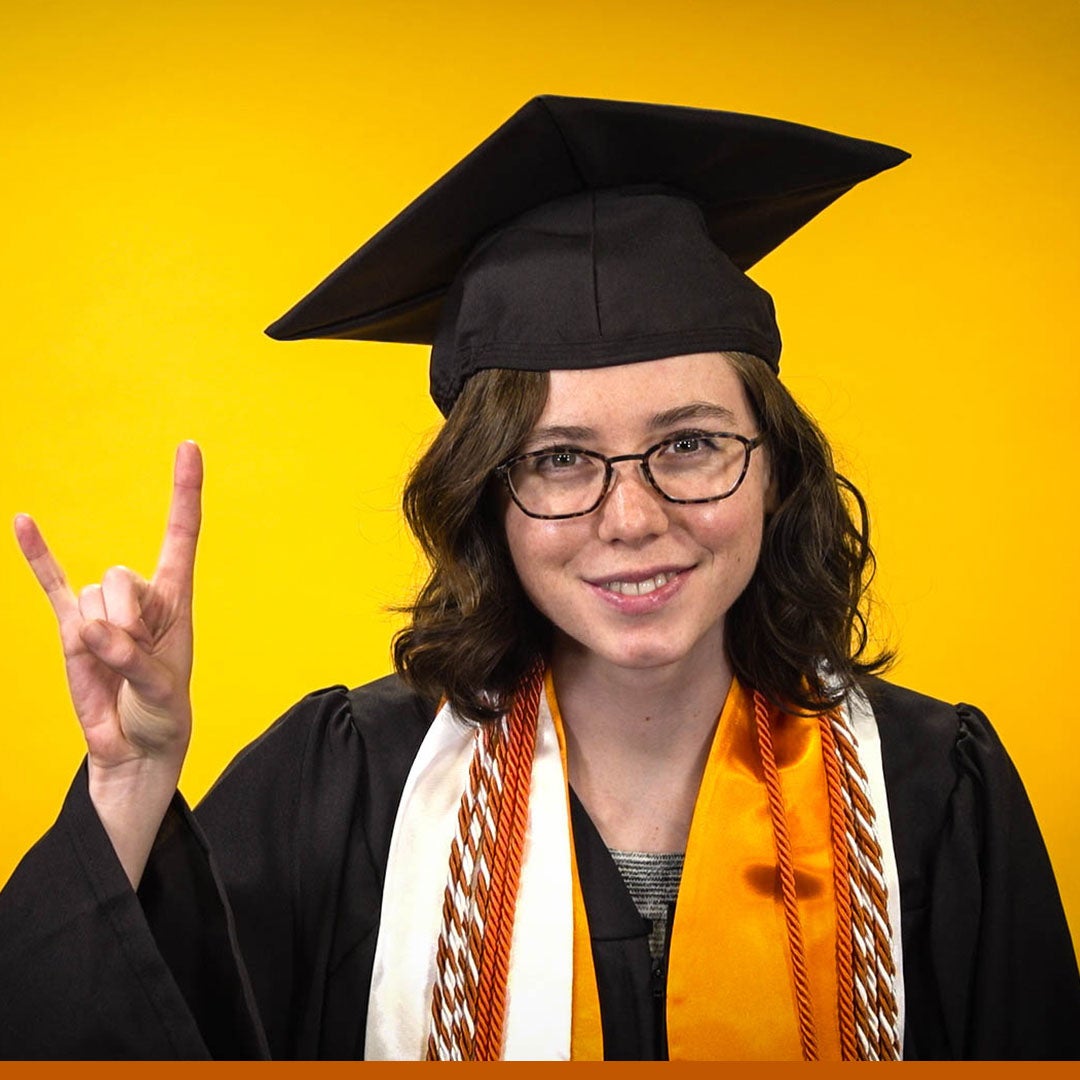 Amanda Meriwether was always the "perfect student." However, during her time at UT, she says she developed a greater sense of perspective, realizing that there is more to focus on than getting perfect grades. Read More.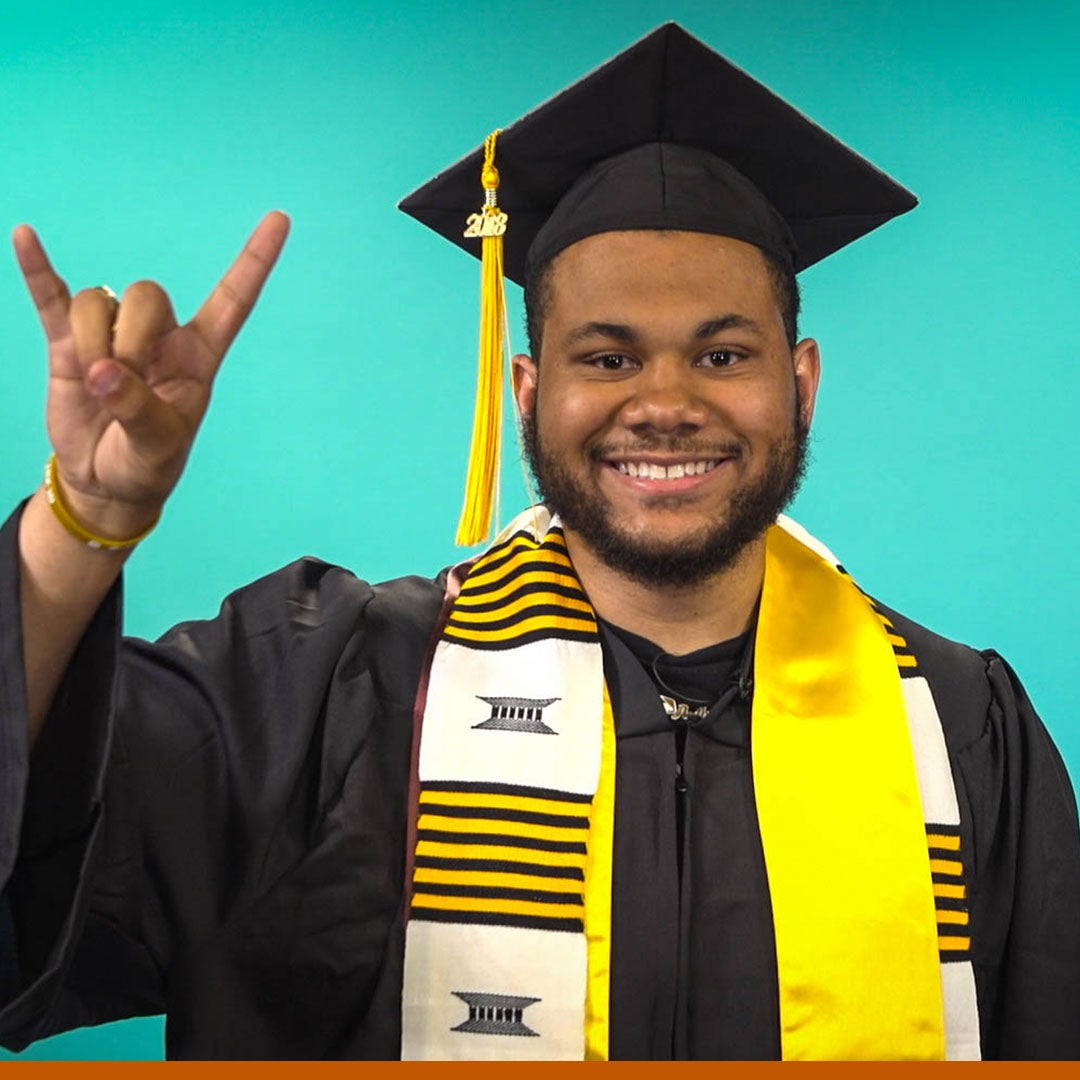 As a kid, Lawrence Garvin, II loved football. His dream was to be like Vince Young and play for the Longhorns. But in high school, Garvin decided his path was to be a doctor. He kept his sights on UT Austin as his top school. Read More.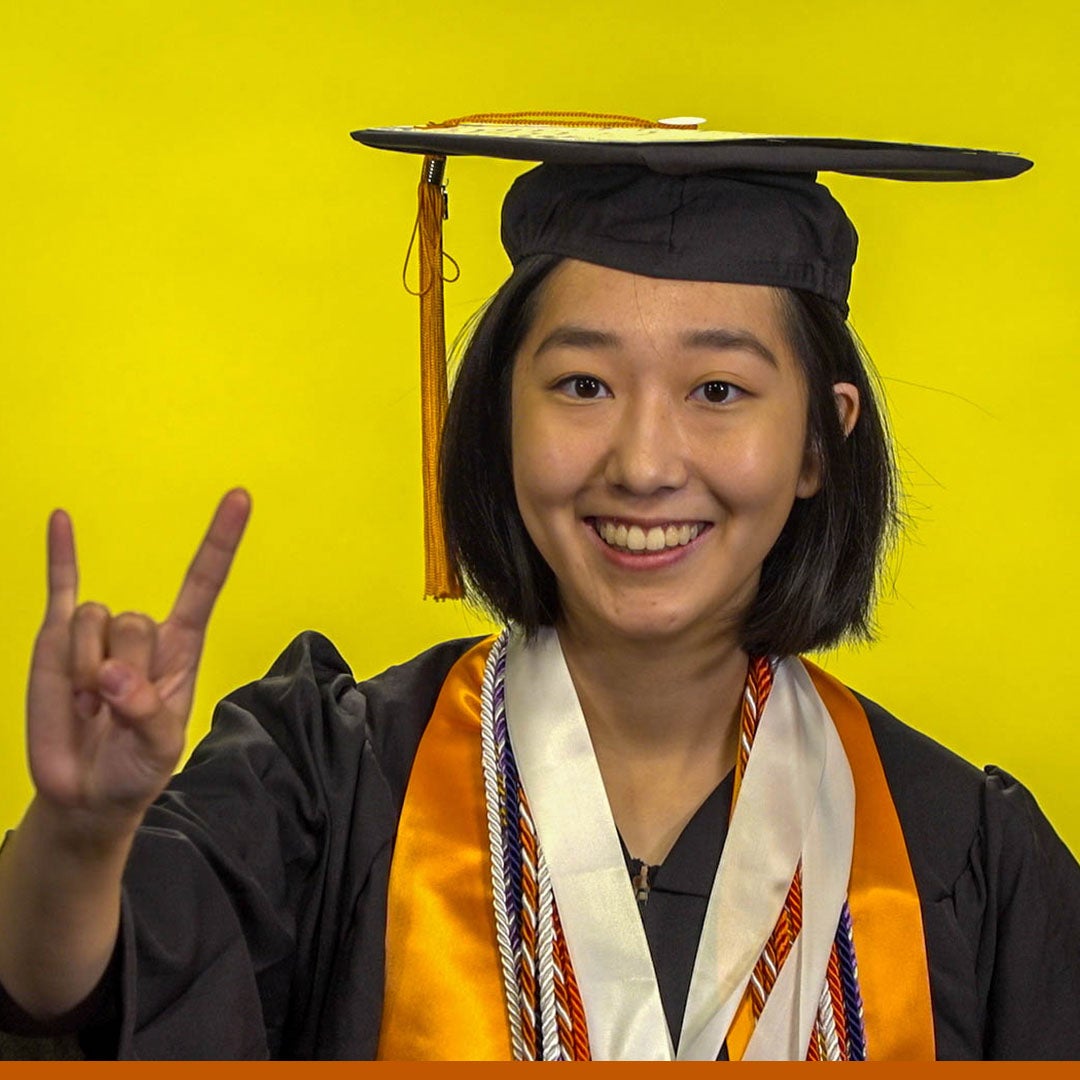 Linda Yoo chose to be a nurse because she knows what it feels like to be sitting in a hospital. Yoo has a chronic autoimmune illness. Now she wants to follow in the footsteps of the great nurses who advocated for her. Read More.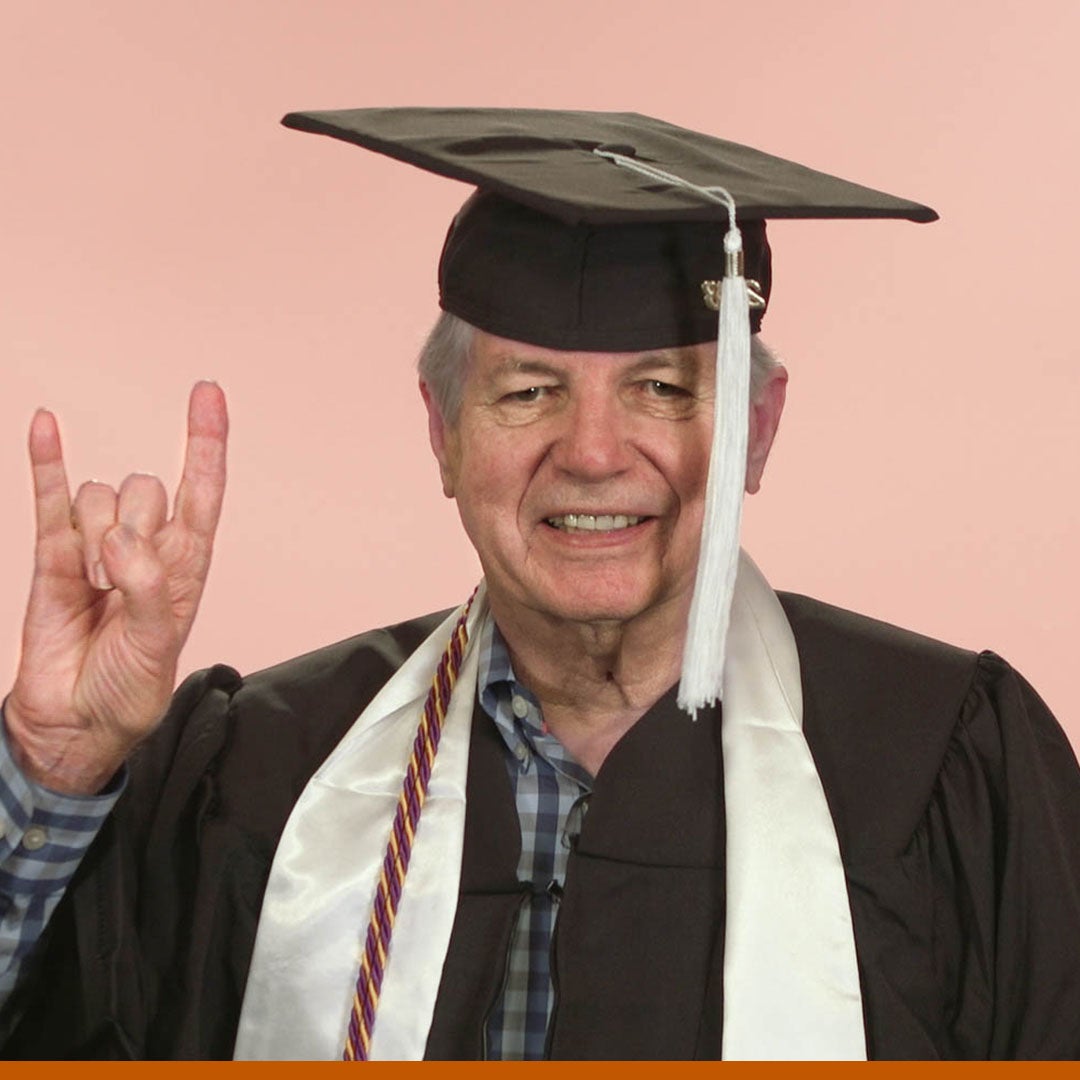 Terry Orr jokes that pursuing a degree in classical archaeology in his late 70s was all a ploy to avoid retirement. "You know, learning is a good thing," he said. "Either learn or you die." Read More.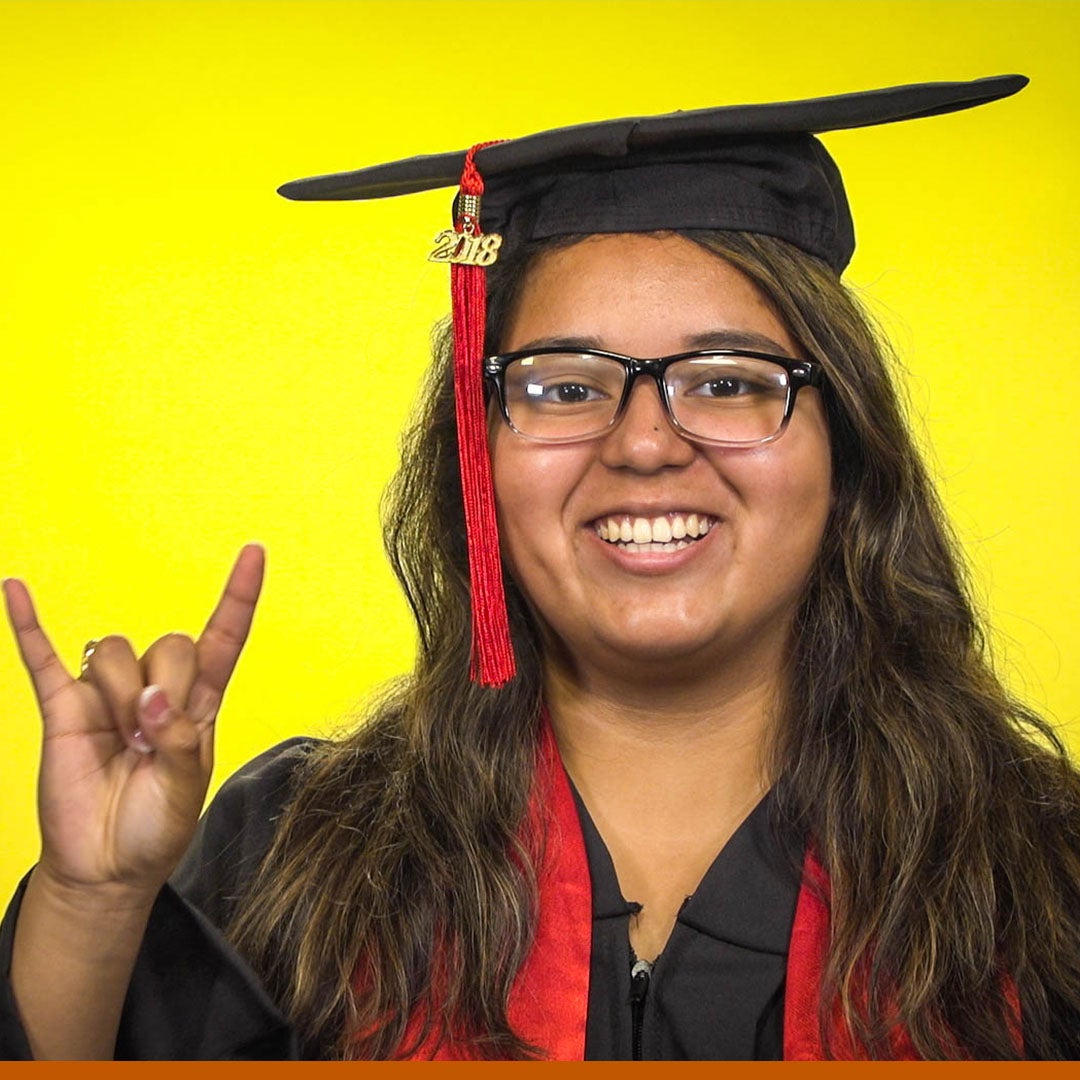 As the first in her family to go to college, Maria Alvarez said she didn't know what to expect when she arrived at UT Austin. Now, she wants to give back to the community by helping nonprofits. Read More.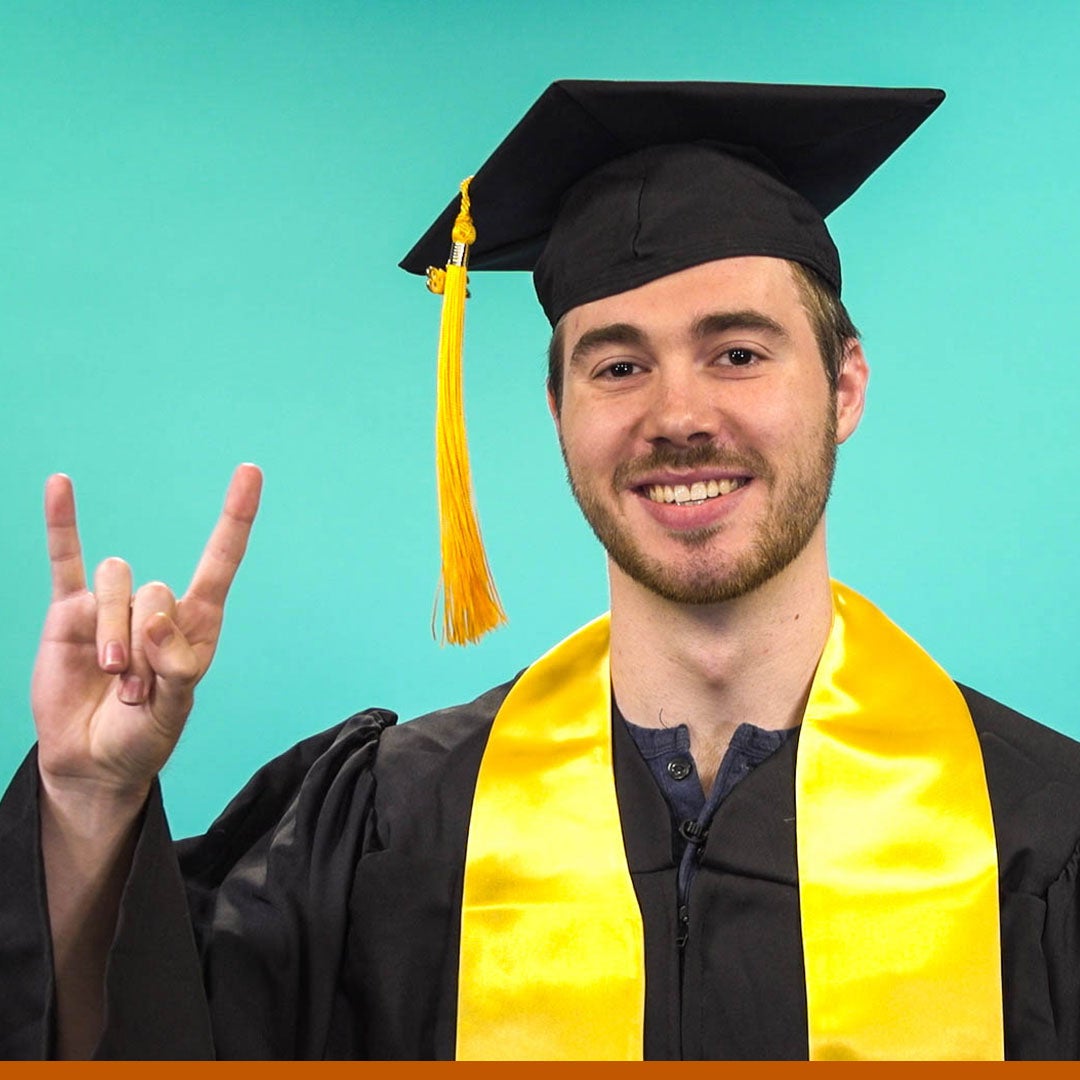 Jacob Van Geffen started coding early. He loved the feeling of creating something from scratch. He knew that he wanted others to be able to experience that feeling. UT Austin helped him accomplish that goal. Read More.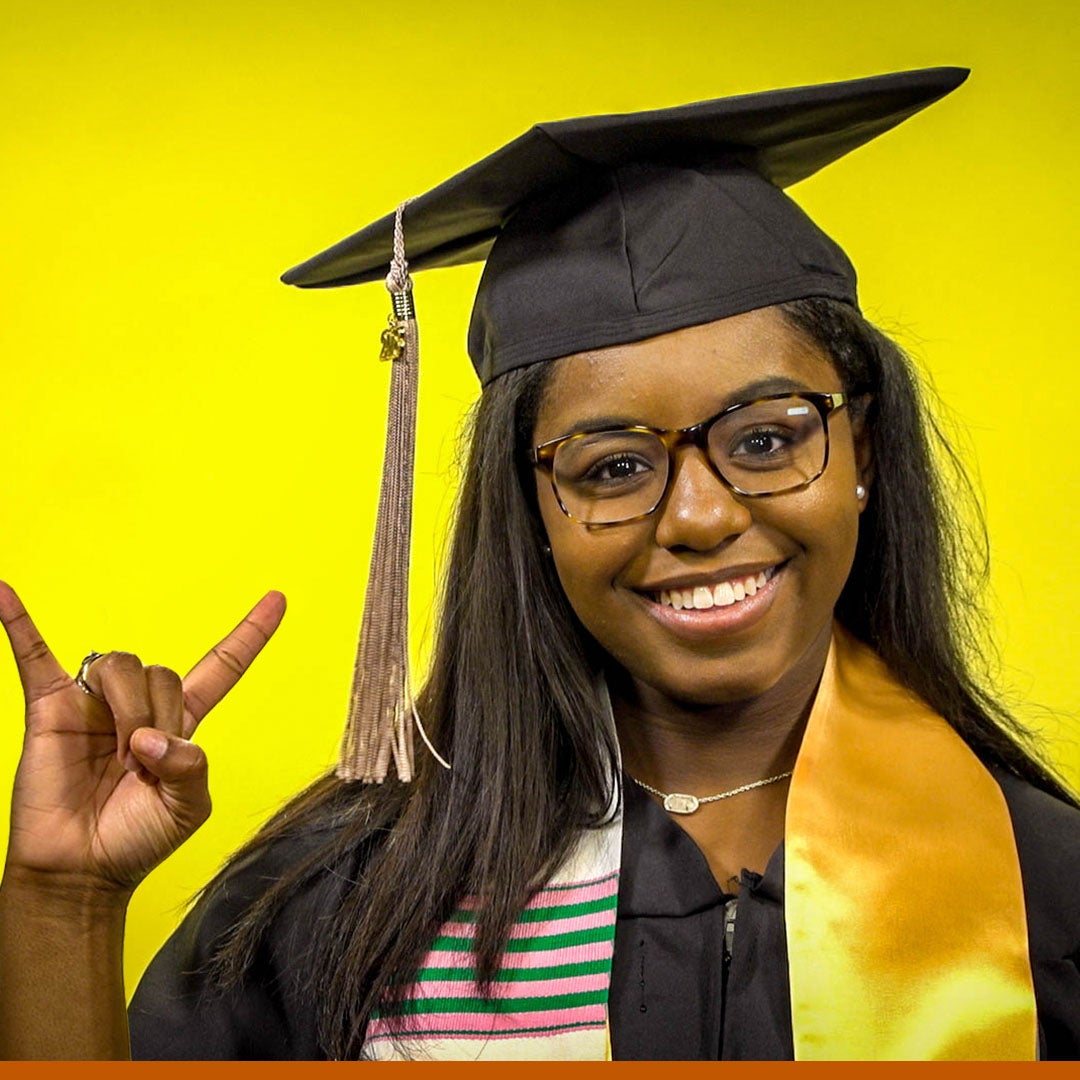 Rakiya Cunningham applied to UT Austin with her eyes set on making her mark in the business world. When she learned that she had been accepted, she was ecstatic. She knew that UT was the place she wanted to be. Read More.