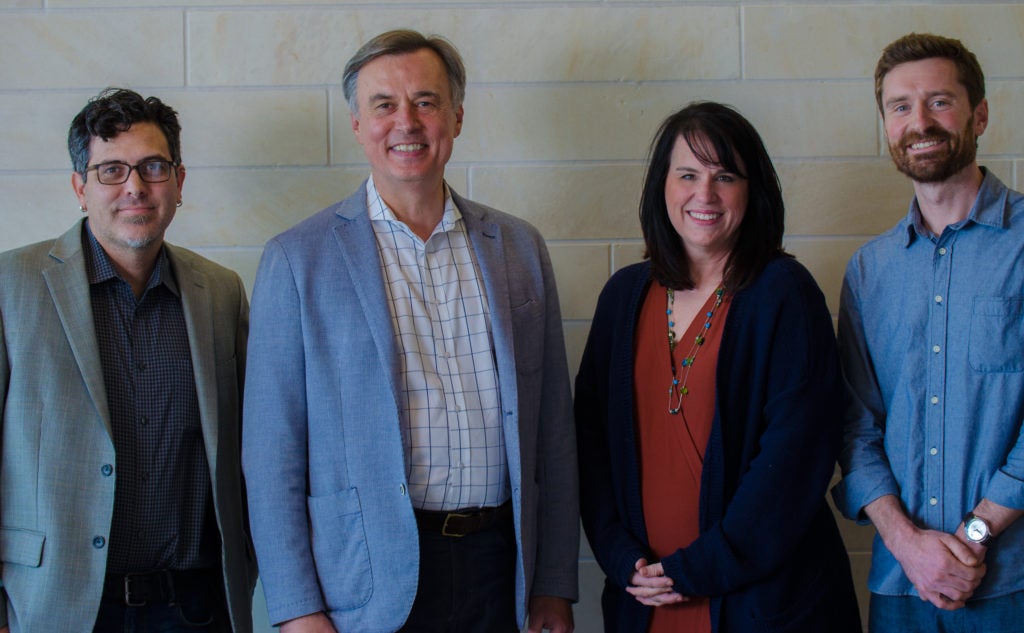 AUSTIN, Texas — Women in the U.S. are more likely to die from childbirth or pregnancy-related causes than other women in the developed world. About 700 women die each year in the U.S. as a result of pregnancy or delivery complications.
To combat these health issues, the National Science Foundation (NSF) has awarded The University of Texas at Austin a $1.2 million Smart and Connected Health grant to support research using smartphones to monitor the activity and behavior of 1,000 pregnant women in the Austin area.
The ultimate goal is to develop digital phenotypes, or profiles, to better understand factors that influence pregnancy and inform individualized pregnancy care. The research will cover complications including maternal mortality, emergency C-sections, stillbirth, neonatal death and pre-term birth.
A newly appointed team bringing together researchers and physicians from Dell Medical School's Department of Women's Health, the Texas Advanced Computing Center (TACC) and the Institute for Computational Engineering and Sciences (ICES) will lead the charge.
"We are very excited," said Radek Bukowski, a co-principal investigator (PI) on this grant who is a practicing high-risk obstetrician and associate chair of women's health at Dell Med. "The project is innovative, full of promise and unprecedented in the novelty of its approach."
Participants will download a smartphone application originally developed at Harvard University and modified by the UT team to collect physical, social and behavioral data. The app captures activity over time such as a participant's movement, interaction with her social network, typing speed and screen time. Analysis of this large collection of digital data, in combination with traditional clinical data collected via participants' medical records, will help researchers develop a profile of pregnancy.
"From their first appointment to six weeks post-partum, we will be able to analyze data to determine the impact of their everyday lives on their medical outcomes, and determine whether we see any digital markers of significant events such as labor," said Kelly Gaither, the grant's principal investigator.
"We can examine the number of steps they take in a day, changes in speech patterns, unusual sleep patterns — even whether these women have an active social structure," said Gaither, the director of health analytics at TACC and an associate professor of women's health at Dell Med.
Gaither said there's much we can do to help from the computational side. "We know how to bring advanced computing to bear on this issue, including using data-driven science, mathematical models and emerging computational techniques such as more advanced forms of machine learning."
Currently, the team is using machine learning to analyze the risk of having an unplanned C-section.
"This is a problem where we leverage risk factors and patient characteristics using data at a national scale over multiple years," said Karl W. Schulz, a co-PI on the grant who is a research associate professor for ICES and an associate professor of women's health at Dell Med.
Schulz said that moving forward, TACC's newly announced supercomputer, Frontera, is going to allow analysis on confidential and protected medical data and be "a great resource for research in computational health."
The team is exploring using virtual and augmented reality to communicate the relationships between risk and possible health benefits to doctors and patients. They hope to draw on expertise in gaming and human-computer interaction to find ways to use augmented reality to help patients visualize risk versus reward of various health options.
"All of us are motivated to improve medical care and outcomes for women and babies," Gaither said. "We believe this type of truly interdisciplinary team working together for this common goal leverages the diverse set of expertise, perspectives and experiences that we all have, and is key to advancing the state of the art in health."