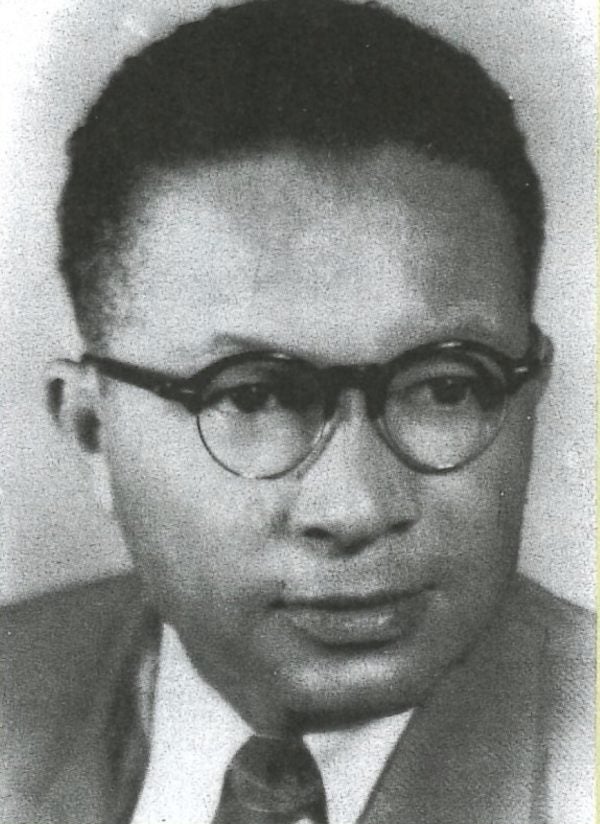 Quick— who is Oscar Thompson?
The name Heman Sweatt is rightly ingrained in UT history because of the 1950 Supreme Court case of Sweatt v. Painter that made him UT's first Black student and laid the groundwork for Brown v. The Board of Education. Alas, Sweatt never earned the law degree for which he fought so hard for the right to pursue.
Rather, it was Oscar Leonard Thompson who in January 1952 became UT's first Black graduate. Reared in Rosebud, near Waco, his college aspirations were first back-burnered by the Great Depression, then by his service in the Pacific during World War II. When he returned from war, he used the GI Bill to finish his degree at Paul Quinn College in Dallas.
He capitalized on the Sweatt decision and came to UT to pursue a master's degree in zoology, with an emphasis on genetics. He was 45 when he became UT's first Black graduate. Thompson became a research scientist assisting UT geneticist C.P. Oliver investigate sickle cell anemia.
Just months after Thompson graduated, John Chase earned his Master's of Architecture. In 1956, UT admitted its first Black undergraduates, of which there were about 75.
When he died in 1962 at 55, he was working on his Ph.D. and teaching at Tillotson College in Austin. UT flew its flags at half-mast.