AUSTIN, Texas – The papers of acclaimed author Rachel Cusk (b. 1967) have been acquired by the Harry Ransom Center, a humanities research library and museum at The University of Texas at Austin.
Cusk is the author of 10 novels including the critically acclaimed "Outline Trilogy," which includes "Outline" (2014), "Transit" (2016) and "Kudos" (2018). Her debut novel was "Saving Agnes" (1993), and other works include "The Temporary" (1995), "The Country Life" (1997), "The Lucky Ones" (2003), "In the Fold" (2005), "Arlington Park" (2006) and "The Bradshaw Variations" (2009). Cusk's non-fiction works are "A Life's Work: On Becoming a Mother" (2001), "The Last Supper: A Summer in Italy" (2009) and "Aftermath: On Marriage and Separation" (2012).
Her papers include materials from the 1980s to today, representing the core of her career as a writer and making clear the connections between her personal and professional lives. The materials reflect Cusk's personal writing process in which much of her composition process occurs in her mind.
Cusk describes her writing process in "The Weather of Domestic Life."
"The process by which I conceive a piece of work has never been especially palpable," Cusk said. "I tend to see it, suddenly and entire, in a single glimpse. The question is how I bring what I have so briefly seen into public existence. I immediately make a set of notes that are like a photograph of it: they record, in one frame as it were, what it looked like to me. What I write nearly always conforms to the note-photograph I made at the beginning."
This process is revealed within 16 notebooks and in additional papers and documents. The notebooks also include teaching notes, occasional journal entries, drawings by her children, appointment details and records of everyday life.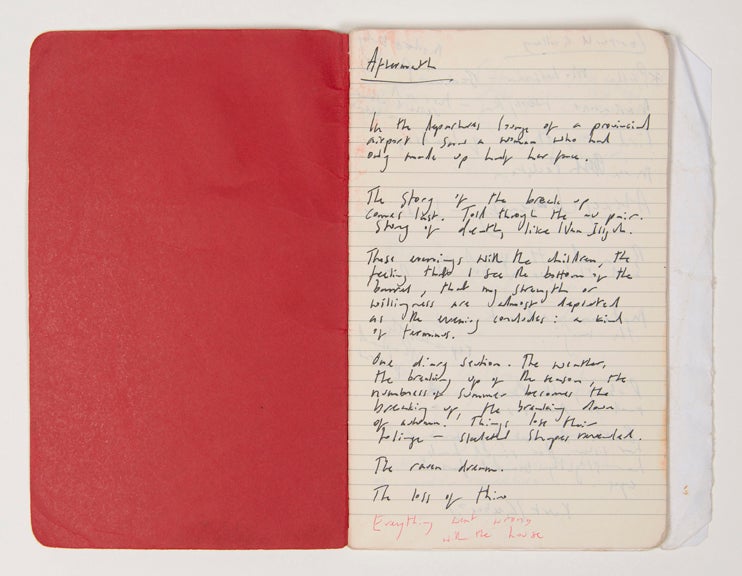 She composed two of the early notebooks when she was a student traveling in Turkey and Italy. The entries reveal Cusk's early efforts at developing her style and are accompanied by sketches of places she visited.
"Rachel Cusk is one of the most exciting novelists writing today," said Stephen Enniss, director of the Ransom Center. "Her novels explore the way identity is shaped by language and reveal as well the way the novel may serve as a site of struggle over the self," he noted. "In placing her papers at the Ransom Center, Cusk has given us an intimate record of that struggle with life and with art."
The papers include personal material, beginning with correspondence from the 1980s and '90s. A series of drafts and notes relating to Cusk's version of Euripedes' play "Medea," which premiered at London's Almeida Theatre in 2015, are also included in the collection as is her MacBook Pro laptop.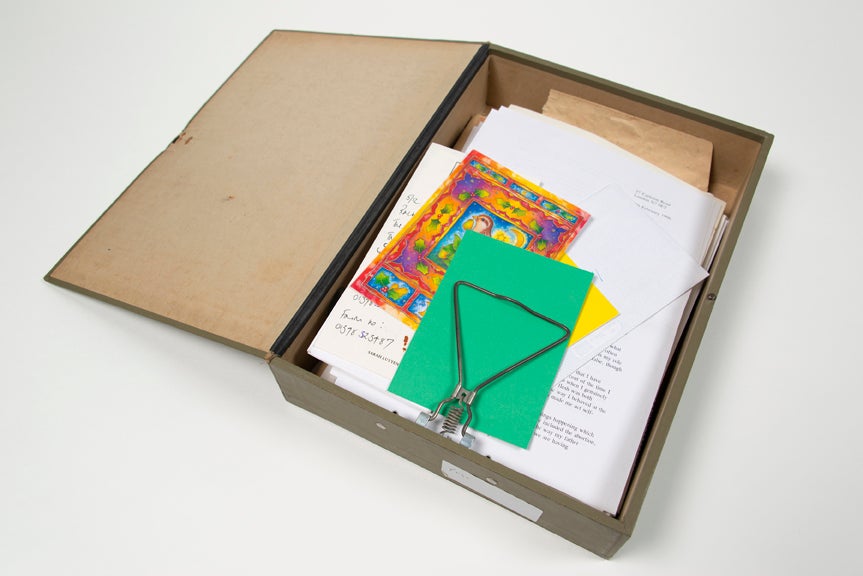 Cusk was named one of Granta magazine's Best of Young Novelists in 2003 and has received numerous literary awards, including the Whitbread First Novel award in 1993 for "Saving Agnes."
She will be reading from "Kudos," a book The New Yorker called "a breathtaking success," on Thursday, April 11, at 6:30 p.m. at the Ransom Center.Once cataloged, the materials will be accessible at the Ransom Center.
High-resolution press images are available.