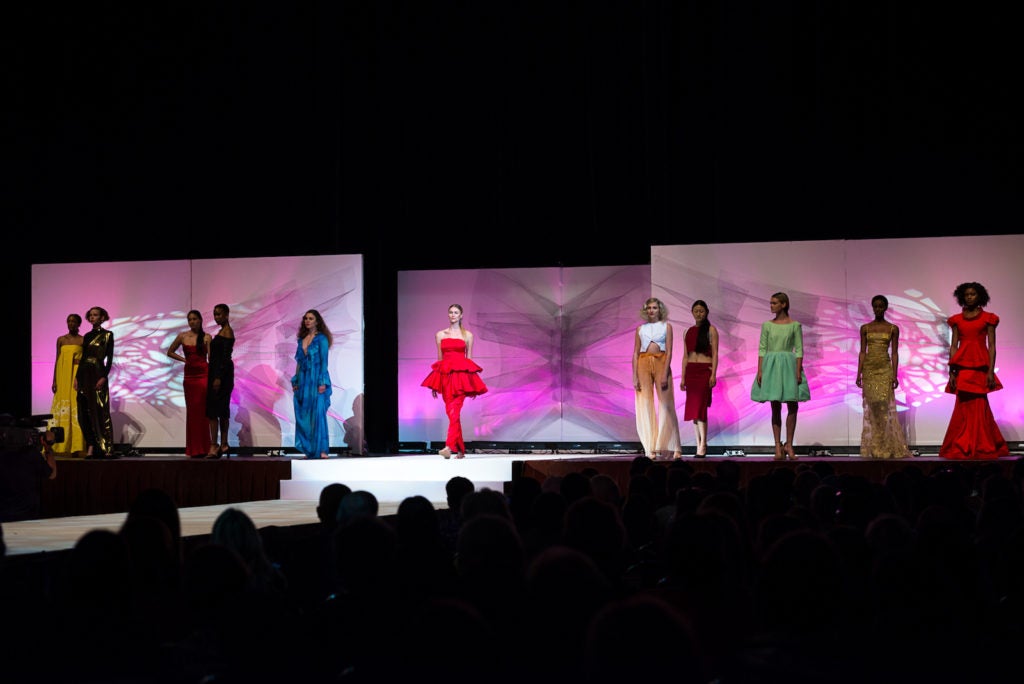 Event: The University Fashion Group at The University of Texas at Austin presents Matrix, a runway show featuring 140 original designs, many of them themed around environmental responsibility, from 28 senior textiles and apparel majors. The nation's largest student fashion show, it will feature couture designs, garments inspired by Longhorn Athletics and fashion made producing zero waste.
When: 7 p.m. Thursday, April 25, 2019
Where: Frank Erwin Center, 1701 Red River St., Austin, TX 78701
Who May Attend: The event is free and open to the public. No tickets are required. Special media passes are available on request. Email jciarla@utexas.edu.
Background: The UT student fashion show is an annual event where a live audience of up to 5,000 and a televised audience of many more preview challenging and unique fashion collections from textiles and apparel majors at The University of Texas at Austin. From creating a design inspired by Longhorn Athletics and the University Co-Op, a sponsor of the show, to developing garments created using zero waste, students will compete for awards including the most innovative collection, most marketable collection, best technical collection, best evening gown, best bridal gown and best overall collection.
The UT fashion show will be broadcast at 7:30 p.m. by the Longhorn Network (LHN), affiliated by ESPN, which airs through Spectrum Cable and AT&T U-verse.
Schedule of events:
5:30 p.m.: Special exhibition and Kendra Scott design challenge for juniors. Lone Star Room.
7 p.m.: Runway show. Main Arena.
9 p.m.: Press availability with designers and models. Lone Star Room.