New semester, new schedule, new routes to and from classes — it can be a lot to manage. That's where MyUT comes in. MyUT, the online student portal of The University of Texas at Austin, is a central location where you can view your class schedule, see personalized financial aid and registration information, and more — and it now features an updated look and feel.
Both the MyUT website and the MyUT mobile app have the resources you need to start your semester off on the right foot. Here is a quick guide to some of the most useful features.
Canvas
Canvas is the first thing you'll see when you log in to the website, and in the mobile app, it lives in the dock at the bottom of your screen. The Canvas view on the MyUT website allows you to see for each of your classes:
• Announcements
• Assignments
• Discussion
• Grades
• Files
• Syllabus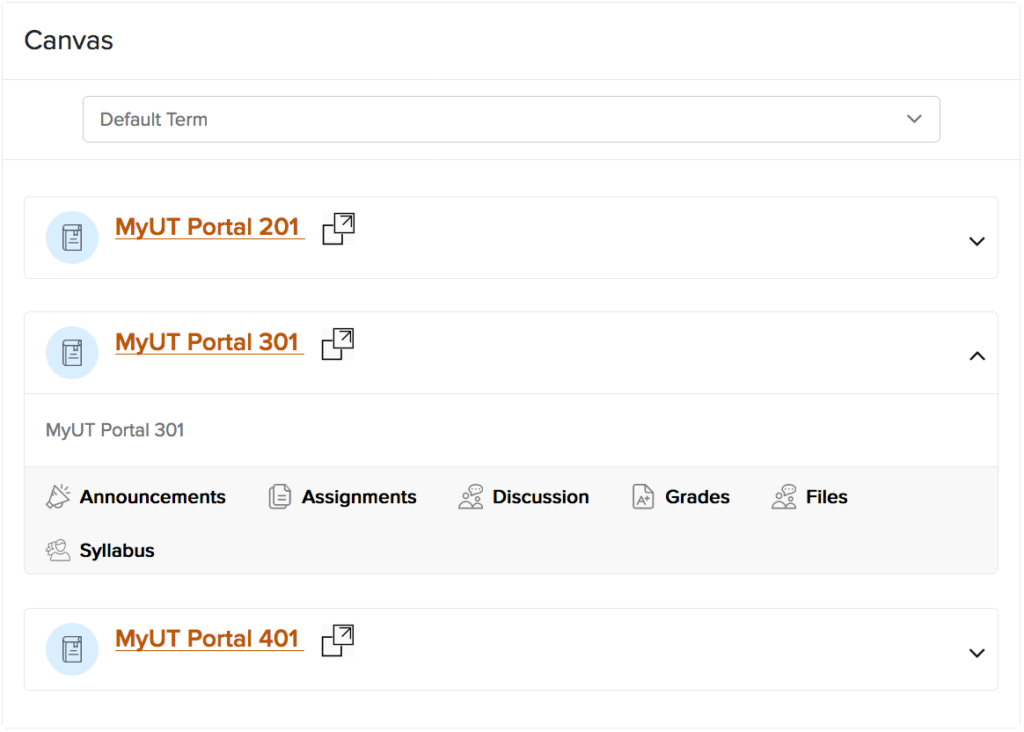 Your Class Schedule
Your class schedule is front and center in the MyUT website, and it also can be found in the dock at the bottom of the mobile app. Not only can you see your class schedule for the current semester, you also can see your schedule for the previous semester and, once you've registered, for the next semester.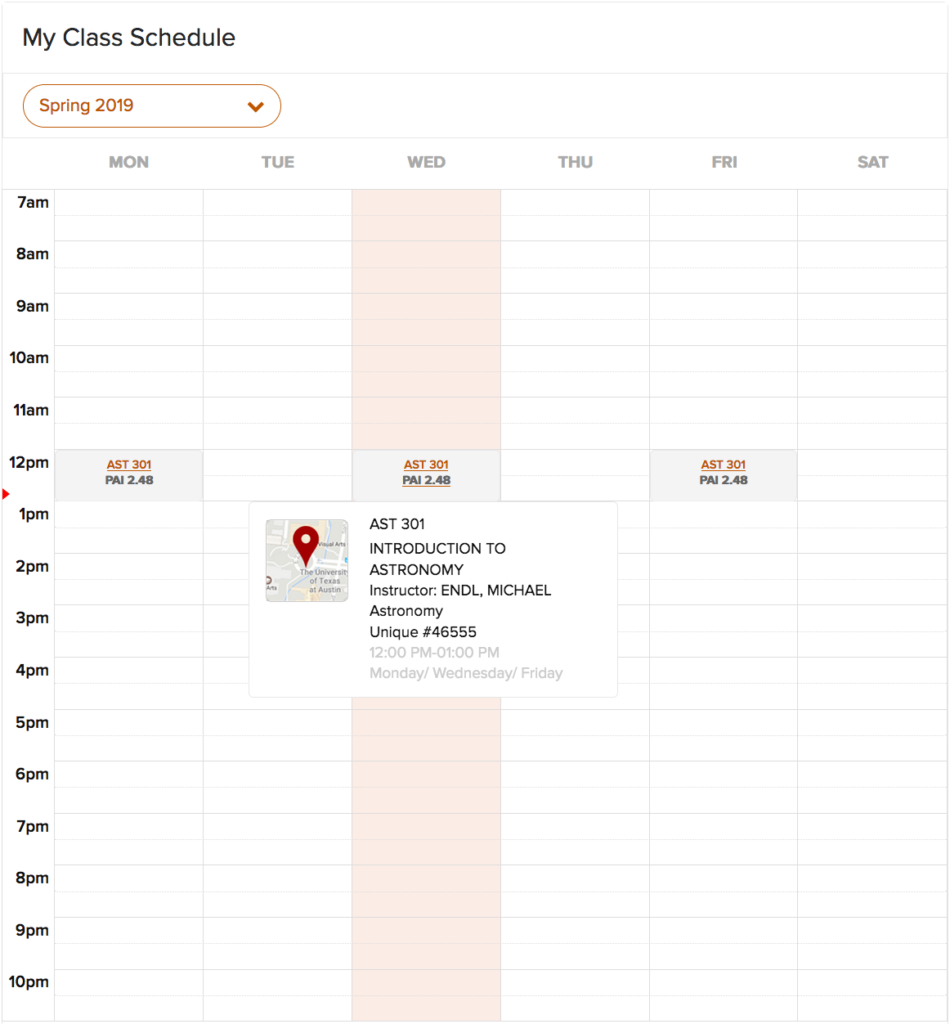 Campus Map
Once you orient yourself with your new schedule, it's time to find your classrooms. In the MyUT website, the campus map is featured in the left navigation bar; in the mobile app, it's accessible from the bottom right icon in the dock.
Campus Life
After you settle into your new routine, you might start thinking about life outside of the classroom. Calendars and Events — which is housed in the left navigation bar on the web and in the Campus section on mobile — lists any number of events happening on campus, and the Campus Life section on the web can connect you to everything from Student Activities to Intramural and RecSports. All this and more are included on the website and in the mobile app.
Health and Safety Information
Important information on health and safety resources — including SURE Walk, University Health Services, the UT Police Department, and more — is available at the click of a button or the tap of a screen. The MyUT website also is tied to emergency.utexas.edu, and any announcements posted there automatically are displayed at the top of your MyUT page.
Next Steps
Before you know it, it will be time to start planning your spring semester (mark your calendar — academic advising for the spring semester begins October 24, and registration begins October 28). MyUT's Important Info box, which is displayed on the top right side of the website and is accessible from the mobile dock, will display personal information that affects your registration, including:
What I Owe
Days Until I Register
Registration Bars
Secure Academic Notes
Financial Aid Notifications
Whether on mobile or on the web, MyUT is all of UT, all in one place.