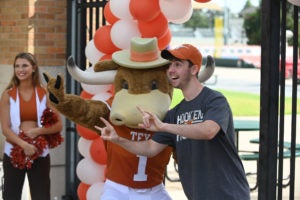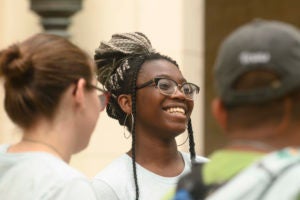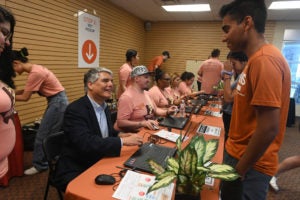 Now in its 25th year, Mooov-In marks the start of Longhorn Welcome with more than 7,400 students moving into 14 on-campus residence hall. This year, incoming residents come from 44 states; Washington, D.C.; 35 countries; and six continents. President Greg Fenves greeted students and gave them their dorm keys at Disch-Falk Field as part of Mooov-In.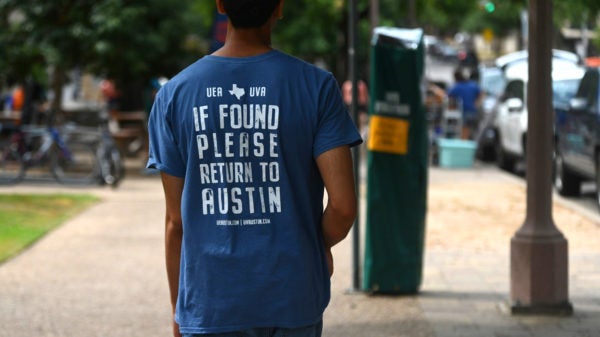 This university is the place for you to discover yourself, to learn about what inspires you, to meet so many others who will encourage your dreams."
Every year, UT faculty members handpick books for the Reading Round-Up — a campus-wide, summer book club that connects new students with outstanding faculty members and fellow Longhorns.