AUSTIN, Texas — Investigative reporter Hannah Dreier has been named the recipient of the inaugural Morley Safer Award for Outstanding Reporting, an award given by the Briscoe Center for American History at The University of Texas in Austin. The Morley Safer Award is a program of the Briscoe Center, where Safer's archival papers are housed. In partnership with the Safer family, the new journalism award recognizes reporting that changes how we understand the world.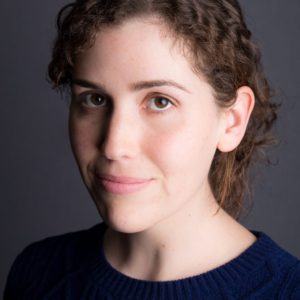 Dreier won the award for "Trapped in Gangland," a series for ProPublica, jointly published in New York Magazine and The New York Times Magazine, that focused on the federal government's crackdown on the Central American gang MS-13 last year. The groundbreaking series exposed a pattern of law enforcement bias and negligence that tore apart the lives of Latino immigrants who had fled their violent Central American homelands.
"It's hugely humbling to be honored alongside some of my absolute favorite accountability reporting from last year, with an award named for such a legendary journalist," Dreier said. "It's so important for journalists to be able to spend real time digging into areas that have been overlooked, and I hope this award encourages more investment in this kind of project reporting. Recognition should also go to the young immigrants who were the subjects of these stories, many of whom went public with their experiences at great personal risk."
Dreier's work was selected by a panel of journalists and media leaders composed of Bob Schieffer, Margery Riker, Terry McDonell, Kathleen McElroy, Tom Johnson and Tracy Dahlby. The panel reviewed over 60 submissions from journalists across North America whose work was published in 2018.
"Her work echoes Morley's in two key ways," said Don Carleton, executive director of the Briscoe Center. "First, her writing is compelling, eloquent and gets to the heart of a deeply important issue. Second, I am fully confident that historians in the future will make use of her reporting to inform their research — just as historians and documentarians today use Morley's notes, interviews, transcripts, correspondence and other writings at the Briscoe Center. Reporters are creating the primary sources that historians must have in their effort to understand the past."
In addition to Dreier's work, four other reporters were recognized with Citations of Excellence for their work by the Morley Safer Award jury, including Julie Brown's "Perversion of Justice" for The Miami Herald, which focused on how the now-deceased financier Jeffrey Epstein was able to manipulate the criminal justice system. In the process, Epstein's accusers were betrayed by the prosecutors who pledged to protect them. Brown's exhaustive reporting added new and deeper meaning, as well as greater public and legal scrutiny, to a story that had been in and out of the headlines for years.
The other Safer Award Citation of Excellence honorees are:
Madeleine Baran for season 2 of "In the Dark" (American Public Media), an 11-episode series that spelled out in exhaustive detail the case of Curtis Flowers, an African American man from a small town in Mississippi who has spent the past 21 years fighting for his life, and a white prosecutor who has spent that time trying just as hard to execute him.
James Jacoby and Anya Bourg for "The Facebook Dilemma," a two-part documentary on PBS's "Frontline" that examined the role Facebook has played in the emergence of disinformation campaigns that have undermined democracies and incited violence around the world.
Naveena Sadasivam and Zoe Schlanger for "Shallow Waters," a nine-part collaboration between The Texas Observer and Quartz, that examined the importance of the Rio Grande to the 6 million people who depend upon it for drinking and irrigation, set against the backdrop of the growing tension of immigration along the border.
Safer was one of the most respected and honored reporters in television history. During his 50 years at CBS News, his work ranged from groundbreaking war coverage to elegantly written profiles of people and places. The Morley Safer Award seeks to honor his journalistic legacy by recognizing a story or series of stories that embodies his high standards of news reporting.
Dreier and those who received Citations for Excellence will be honored at an awards lunch in Manhattan on Oct. 18.