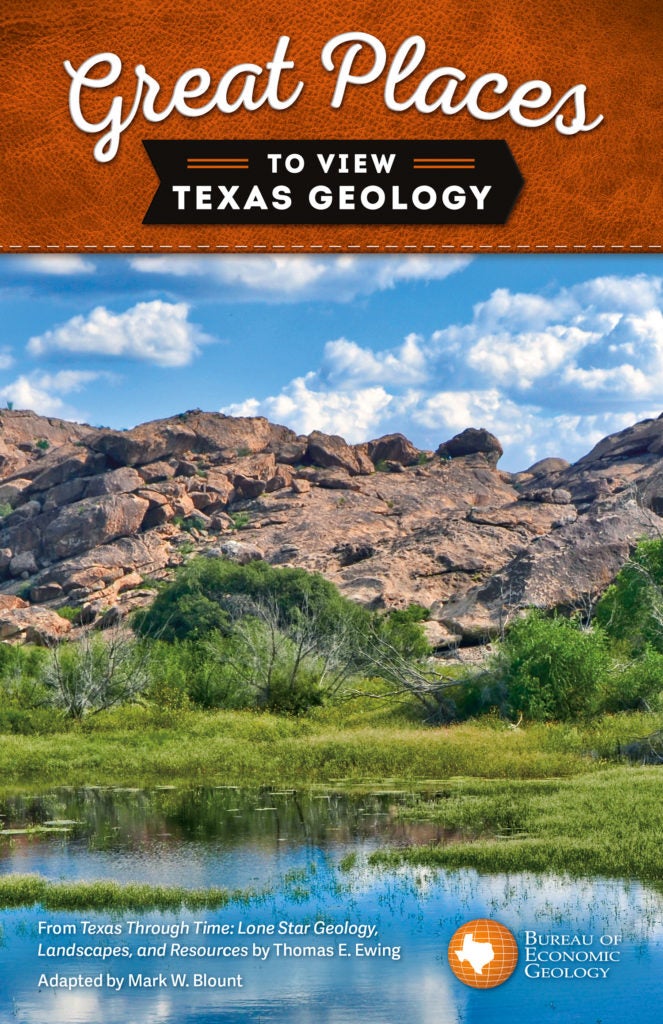 Texas is a beautiful state full of surprising geography, from striking red canyons to natural swimming holes. Experts from The University of Texas at Austin have compiled a "must-see" list for fans of Southwestern landscapes. "Great Places to View Texas Geology" is a travel booklet developed by UT's Bureau of Economic Geology to help nature fans discover the most distinctive geologic sites throughout the unique regions of Texas.
"We wanted the typical traveler to Texas, and our own citizens, to have a little better understanding of why our state has so many beautiful vistas and natural features," said Mark W. Blount, who adapted the booklet from the bureau's comprehensive "Texas Through Time" geologic overview. "Texas has been shaped over millions of years by geologic processes – oceans, volcanism and the formation and movement of the rocks below its surface. The result has been the creation of these fantastic places to see, to enjoy, and, with this new travel pamphlet, to understand."
"Great Places to View Texas Geology" includes more than 50 destinations with maps, historical background and geological descriptions. This travel booklet will soon be available for $10 at gift shops and book stores throughout Texas. It is available now through The Bureau Store online.
Here are nine of the top spots for exploring the natural wonders of Texas.
Guadalupe Mountains: El Capitan Area
The Guadalupe Mountains expose what could be the finest cross section of an ancient marine reef complex on Earth. The Capitan Reef forms tall, massive cliffs on the canyon walls, together with the shallow-water limestone reefs visible high on the mountaintops and the deepwater marine limestones and sandstones of the foothills.