AUSTIN, Texas — A generous estate gift to The University of Texas at Austin from alumna and former physician Lorraine "Casey" Stengl will have a dramatic impact on educational efforts and scientific research examining plants, animals and their interactions with the natural world.
The transfer of Stengl's estate this year has made the Stengl-Wyer Endowment the largest endowment in the College of Natural Sciences, which is UT Austin's biggest school. Collective lifetime and estate gifts from Stengl and her partner Lorraine Wyer total to nearly $45 million and will cement the university's reputation for having one of the top programs in the country for research in ecology and evolutionary biology.
"Lorraine Stengl's estate gift builds on her already peerless legacy of supporting the natural sciences at UT," said UT President Gregory L. Fenves. "Because of the Stengl-Wyer Endowment, students will benefit from extraordinary new fieldwork opportunities, and faculty members will have access to hundreds of acres of preserved land for research and discovery."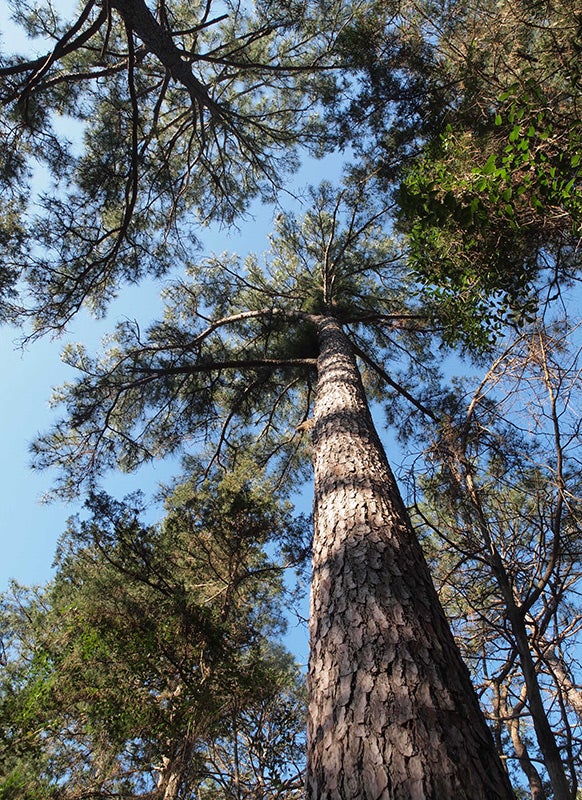 A primary scientific and environmental challenge of our time is understanding and conserving the intricate and vast variety of living things that support the healthy ecosystems, land and water required for life. The Stengl-Wyer Endowment will support the Stengl Lost Pines Biological Station while ensuring life scientists in the College of Natural Sciences can effectively work to document the diversity of life, study it in nature, educate students and identify biological processes that help preserve natural systems in Texas and around the world.
Before her death at the age of 99, Stengl invested in real estate and the stock market and donated generously to the university over nearly four decades after her retirement from family medicine in El Campo, Texas. Her gifts helped to advance research and education for hundreds of students, as well as postdoctoral researchers and faculty members, in zoology and integrative biology.
In 1991, Stengl and Wyer donated more than 200 acres of ranchland in Smithville, Texas, to create a site specifically for long-term biological research and educational programming, the Stengl Lost Pines Biological Station. The site became a complement to the university's previously established field station, the Brackenridge Field Laboratory, where Stengl first attended a science outreach program and began a collaboration with the university's biologists that would span decades. As someone who enjoyed the outdoors, hunting and golfing, Stengl took an interest in natural history and biology specifically after visiting the Brackenridge Field Lab in the 1980s.
Her land gift represented the first tract given to the university specifically for the purpose of creating a biological research station. In 2015, she purchased an adjacent property and extended the footprint of Stengl Lost Pines to nearly 600 acres. The full tract is now valued at $6 million. Scientists use the tract to study long-term ecological patterns among diverse species, and students learn in an outdoor classroom and on-site dormitories.
"For researchers, the site is a treasure, and for students, this place changes lives," said David Hillis, professor of integrative biology and director of UT's Biodiversity Center, which oversees the field stations. "Her visionary support already has catalyzed major advances in Texas biological research. Decades from now, Casey Stengl's contributions will be as celebrated as they are today."
Funding from the estate gift also will support new initiatives in the Department of Integrative Biology and other life sciences, with a primary focus on research into plants, animals, microbes and their ecology/evolutionary biology — an area where UT Austin already is ranked sixth nationally by U.S. News & World Report.
"The transformative impact of Dr. Stengl's gift is a result of her passion for nature and the life sciences," said Paul Goldbart, dean of the College of Natural Sciences. "Her legacy will forevermore support the highest-level research and education into the diversity of life and interactions between living things and their natural environments in Texas and far beyond."
Among the planned uses of the endowment are the launch of a competitive new fellowship program to recruit top postdoctoral researchers; continued enhancements at Stengl Lost Pines; new support for biology graduate students and undergraduates; expanded funds for the university's extensive biological collections; and a series of competitive grants to help faculty members pursue answers to leading questions about the diversity of life and organisms in their natural habitats.