AUSTIN, Texas — The Briscoe Center for American History at The University of Texas at Austin has received the archives of Fred Baldwin and Wendy Watriss, award-winning photographers and co-founders of FotoFest International, adding them to its nationally renowned documentary photography collections. Their work illustrates an array of social, cultural and political currents in U.S. life since the 1950s. They have also photographed extensively in Africa, Latin America, Asia and Europe. In addition to their independent documentary projects, their work has appeared in publications throughout the world including Esquire, National Geographic, Life, The New York Times, Newsweek, Stern, Photoreporter and Geo.
"For seven decades Fred and Wendy have worked tirelessly to capture the changing character of American life. They have done so with dexterity, elegance and remarkable patience," said Don Carleton, executive director of the Briscoe Center. "Many of the center's photojournalism archives focus on news photography. Fred and Wendy's work joins those of others at the center, including Russell Lee, Robert Freson and Stephen Shames, whose careers have focused on documentary photography, which follows the patterns and stories of history in depth and detail."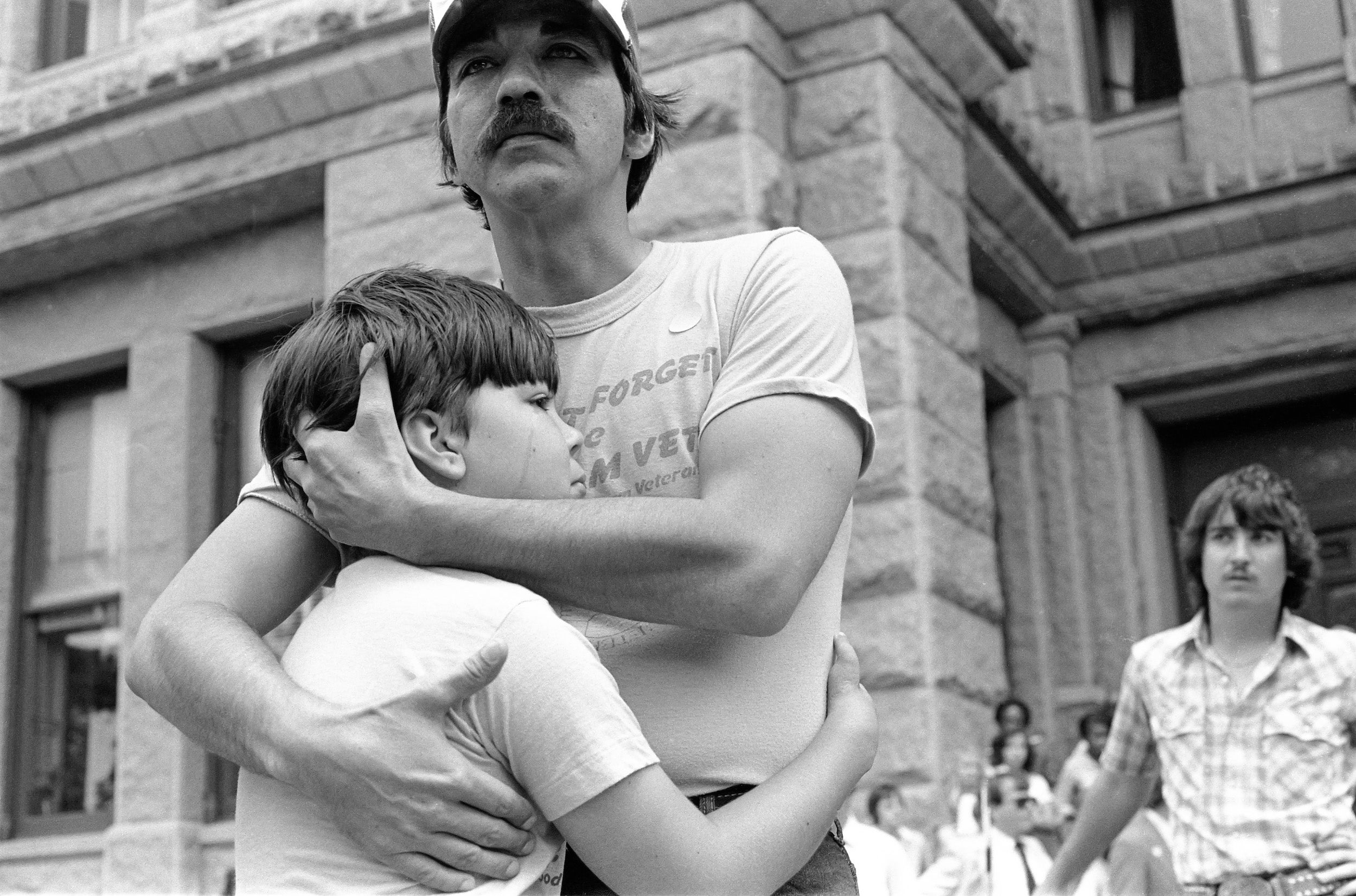 Fred Baldwin was born in Switzerland in 1929. His father, an American diplomat, died when he was 5. He joined the Marines in 1950 and was dispatched to the war in North Korea, where he was wounded and decorated. After the Korean War he studied at Columbia College. During that time, he charmed his way into Pablo Picasso's residence in Cannes on the French Riviera, taking pictures that would launch him and his Leica around the world on documentary assignments — from arctic Norway to Borneo, India and Afghanistan. In America, Baldwin's work focused on civil rights. In 1963 he began volunteering for Martin Luther King Jr.'s Southern Christian Leadership Conference. The images created would form the basis of the book "Freedom's March: Photographs of the Civil Rights Movement in Savannah" (2008).
Born in San Francisco in 1943, Wendy Watriss grew up in Greece, Spain, France and the U.S. In the 1960s, she worked as a political reporter for the St. Petersburg Times in Florida and later as a documentary television producer for the Public Broadcast Laboratory (the predecessor of PBS). In 1970, when she met Baldwin, she was a freelance photographer and stringer for Newsweek and The New York Times in Central and Eastern Europe.
During the 1970s Baldwin and Watriss forged a personal and professional partnership that continues to this day. In 1972, they journeyed across Alabama, Mississippi, Arkansas and East Texas documenting Southern life. They spent the next 15 years in Texas, capturing four distinct cultural frontiers: black and white life in Grimes County; descendants of German settlers in Gillespie County; and Spanish-Mexican working families and ranchers in the Rio Grande Valley and Big Bend regions.  During the 1980s and '90s, they also pursued individual projects, including Watriss' coverage of the effects of the herbicide Agent Orange on U.S. Vietnam veterans as well as the public response to the opening of the Vietnam Veterans Memorial.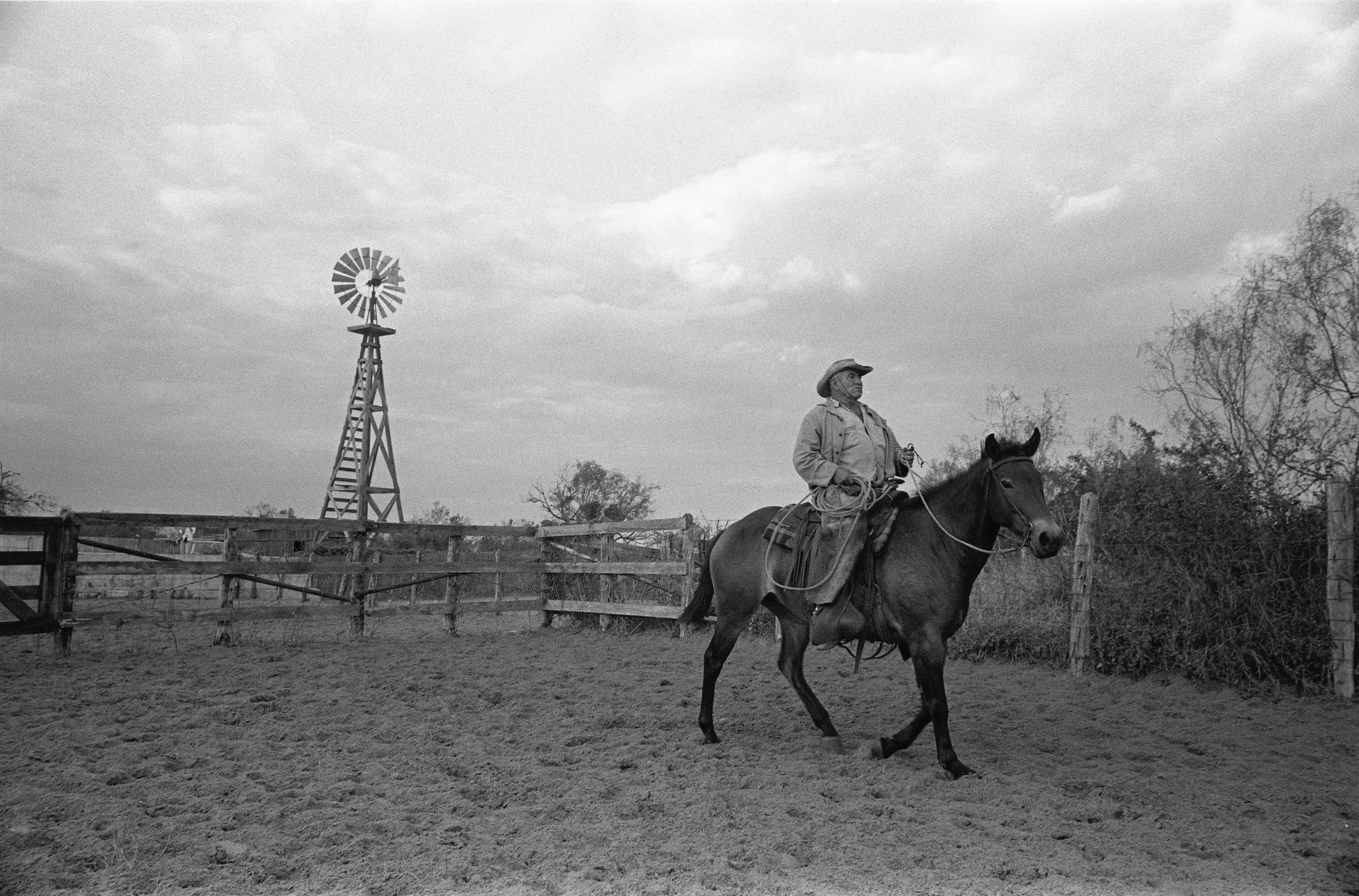 In 1983, Baldwin and Watriss founded the Houston-based FotoFest International to create a new nonprofit U.S. platform for photography to give visibility to conceptual and documentary photography from across the world and provide international opportunities for photographers beyond established museums and commercial galleries. The 18th biennial will be held in 2020, continuing FotoFest's tradition of curating a platform where ideas and art can be discussed and discovered within the framework of exhibits, talks, films and portfolio reviews.
The Baldwin and Watriss collections will be available for research, teaching and exhibition after the Briscoe Center completes an extensive cataloging project with them in 2021.