The University of Texas at Austin is home to 170 million interesting objects. They range from globally important works of art to bee hives to historic vacuum tubes. "Combined under one roof, these rarities would dwarf those of most museums and all but a handful of universities," writes Andrée Bober, director of UT's Landmarks program and editor of "The Collections," the 2016 book that shows many of those objects in its more than 700 pages. She also notes, "… they rival the Smithsonian's collections for size, diversity, and in some cases importance."
These objects are tended by about 40 administrative units, but many are displayed in eight museums at the university. Each of these museums has a unique history and evolution. Some have overlapping areas of interest while others have specialties all to themselves. Here, then, is a quick look at these eight gems of Texas' flagship university. 
Blanton Museum of Art
The Blanton Museum of Art draws from its world-class collection of some 19,000 works. Its exhibits include large-scale exhibitions, contemporary installations, film and video works, and exhibitions drawn from its huge collection of prints and drawings. Its galleries present diverse modern and contemporary artists, Latin American art from pre-Columbian to contemporary, and Renaissance and Baroque paintings, including from masters Rubens, Rembrandt and Cézanne. 
Outside, the Blanton is home to the iconic "Austin" by Ellsworth Kelly, a monumental structure that offers an experience in light, shadow and color. And the Blanton is currently in the process of redesigning its grounds and plaza with renowned design firm Snøhetta, thanks to a $20 million gift from the Moody Foundation.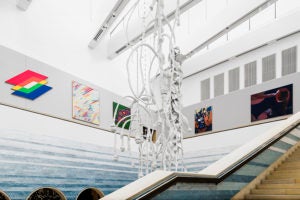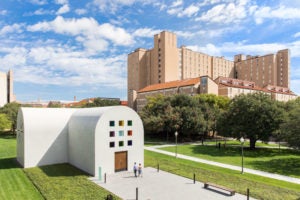 The origins of the museum date to 1927, when Archer M. Huntington donated 4,000 acres in Galveston to UT with instructions for it to support an art museum. Proceeds from the eventual sale created an endowment for museum operations and funds for the construction. In 1963, the University Art Museum opened in the Art Building at 23rd Street and San Jacinto Boulevard. In 1972, parts of the growing collection were exhibited in the galleries of the Harry Ransom Center, and in 1980, the gallery inside the Art Building was renamed the Archer M. Huntington Gallery. In 1994, a bequest by Mari Sabusawa Michener jump-started a campaign for the construction of a new museum building. When the Houston Endowment stepped forward in 1997 with a building gift in honor of its former chairman, the Huntington became the Jack S. Blanton Museum of Art. The current building opened in 2006.
T-F 10-5; Sat 11-5; Sun 1-5; 3rd Thursdays 10-9. Park next door in the Brazos Garage at 210 E. MLK Jr. Blvd.
Harry Ransom Center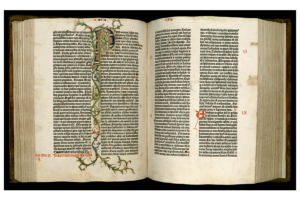 The Harry Ransom Center is a cornerstone of the university's reputation as home to collections of world importance. Two remarkable artifacts greet visitors near its entrance. One is a rare Gutenberg Bible, the first book printed from movable type and therefore an emblem of one of the most important advances in the history of civilization. The other is the Niépce Heliograph of 1827, the earliest known surviving photograph produced with the camera obscura.
Beyond these, in the center's spacious galleries, you will find exhibits of visiting collections and exhibits curated from its own archives. The center has 42 million original manuscripts by such literary icons as James Joyce, Samuel Beckett, Ernest Hemingway, Tennessee Williams, Anne Sexton and Norman Mailer. It is also home to nearly a million rare or significant books. It curates 5 million photographs and more than 100,000 works by artists such as Kahlo, Picasso, Matisse and Covarrubias. The center holds the archives of actor Robert De Niro and filmmaker David Selznick and is home to the Watergate papers of Bob Woodward and Carl Bernstein, among hundreds of other literary and cultural archives.
It was founded in 1957 as the Humanities Research Center (HRC) by Harry Huntt Ransom, an English professor who eventually became UT's president. The center was renamed for Harry Ransom after his death in 1976. In 1956, Ransom signaled his ambitions in a speech to the Philosophical Society of Texas. He boldly proposed "that there be established somewhere in Texas — let's say in the capital city — a center of cultural compass, a research center to be the Bibliothéque Nationale of the only state that started out as an independent nation." 
M,T,W,F 10-5; Th 10-7; Sat-Sun Noon-5. 300 W. 21st St. Park at metered spots along Guadalupe St. or in pay lot at 2001 Whitis St.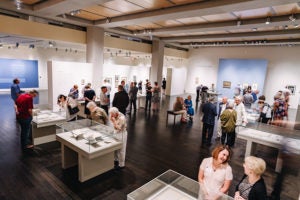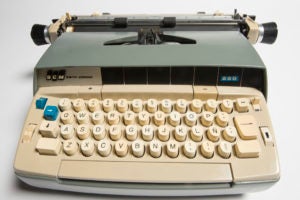 Texas Memorial Museum

Two SUVs parked end to end — that's how wide the wingspan was of the largest known creature to ever fly, a pterodactyl discovered in Big Bend. You can see what that reptile's skeleton looks like as soon as you enter the Texas Memorial Museum.
UT's natural history museum showcases the state's prehistoric past and welcomes thousands of school children each year. Other jaw-dropping sights include a 1,778-carat topaz gemstone that makes the Hope Diamond look puny. Downstairs you'll find the museum's most ferocious specimen, the fossilized skeleton of a giant alligator-like creature found in Travis County known as the Onion Creek Mosasaur.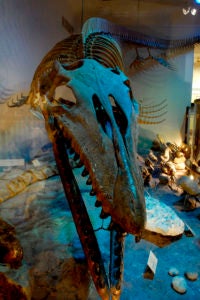 While preparing for the state's centennial in 1936, politicians and other prominent citizens realized that Texas did not have a state museum. On a campaign swing through Austin that year, President Franklin Roosevelt helped break ground for the museum by setting off a dynamite charge. The monumental art deco structure designed by Tower architect Paul Cret opened in 1939. Although it was on UT land, it was not transferred to the university until 1959.
T-Sat 9-5; Closed on home football game days and around holidays. Check website. Park next door in the San Jacinto Garage at 2401 San Jacinto Blvd.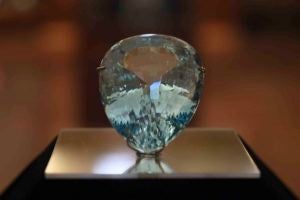 LBJ Presidential Library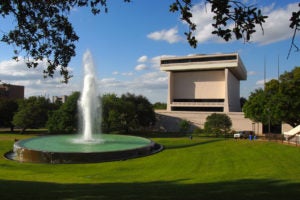 The LBJ Presidential Library attracts 100,000 visitors a year. Its first three floors form a museum chronicling both President Lyndon Johnson's domestic agenda — including the War on Poverty, the civil rights movement and the Great Society — and foreign policy, dominated by the war in Vietnam. It also chronicles the colorful turbulence of the 1960s. A highlight of the museum is a scale replica of Johnson's Oval Office with the actual furnishings.
Although the library is federally funded and operated, the complex is the university's property. The LBJ Library represents a three-way partnership uniting the contributions of President Johnson and the Johnson family, UT and the federal government.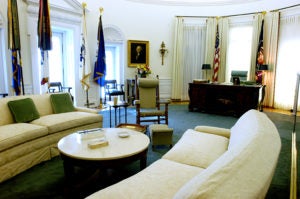 Before the advent of the presidential library system, presidents and their heirs often dispersed presidential papers at the end of an administration. The presidential library system formally began in 1939, when President Franklin Roosevelt donated his personal and presidential papers to the federal government. 
In 1965, W.W. Heath, chairman of UT's Board of Regents, proposed to Johnson that the university provide 14 acres for his presidential library. The federal government accepted later that year, and in 1971, the library was dedicated. It was the first presidential library to be located on a college campus, setting a precedent that has now become the norm. 
9-5 daily, with last admission at 4:40. Closed Thanksgiving, Christmas and New Year's Day. 2313 Red River St. Free parking in lot No. 38 directly off Red River St.
Dolph Briscoe Center for American History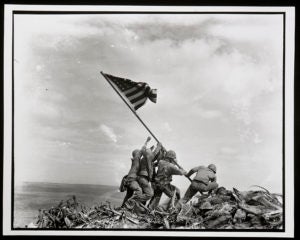 The Dolph Briscoe Center for American History long has been a treasured research archive. In recent years, it has added galleries to give the public a better view of its holdings, which now constitute more than 17 linear miles of manuscripts, photographs, recordings and artifacts.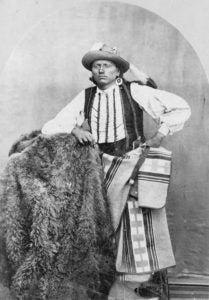 Beginning in the 1890s, UT's history faculty along with archivists and library staff members, administrators, alumni and the Texas State Historical Association acquired and preserved the historical records of Texas. In 1950, these efforts culminated in the creation of a center for Texas history named for one of the most active collectors, Eugene Barker. In 1971, it outgrew its home in Battle Hall and moved to its current location in Sid Richardson Hall adjacent to the LBJ Presidential Library.
In 2008, the center was named in honor of former Texas governor, history enthusiast and major donor Dolph Briscoe. Over the decades, the center's holdings grew steadily, not only in quantity but in scope — from Texas history to regional history of the South and the Southwest, to collections of national importance.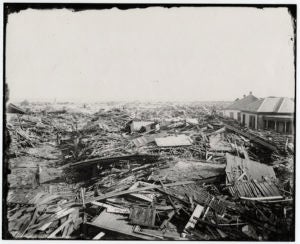 Beyond its presence on campus, the Briscoe Center operates the Winedale Historical Center near Round Top, the Sam Rayburn Museum in Bonham, and the Briscoe-Garner Museum in Uvalde. 
M-F 10-5; Sat 9-1. Park in metered spots on Red River St., in the Manor Garage at 2017 Robert Dedman Drive, or in the San Jacinto Garage at 2401 San Jacinto Blvd., then walk to Sid Richardson Hall just east of the LBJ Presidential Library.
H.J. Lutcher Stark Center for Physical Culture and Sports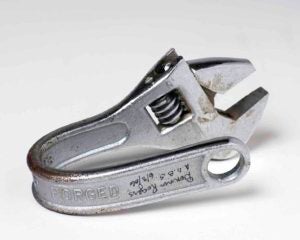 If you've never seen a crescent wrench that was folded in two by someone's bare hands or a book on flexing by the author Arnold Strong, better known as Arnold Schwarzenegger, then you've likely never been to the fifth floor of the North End Zone of DKR-Texas Memorial Stadium. 
That is where in 2009, the H.J. Lutcher Stark Center for Physical Culture and Sports opened. It is the world's largest collection of materials on weight training, bodybuilding, athletic conditioning, alternative medicine and other forms of self-improvement. Its thousands of books, magazines, photos, posters, videos and artifacts are curated into an entertaining permanent exhibit on a pervasive aspect of our society.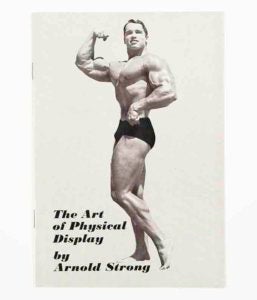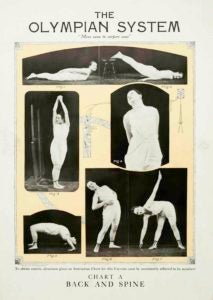 UT faculty members Terry and Jan Todd provided the bulk of the center's holdings from their personal collection. The Todds turned to the Nelda C. and H.J. Lutcher Stark Foundation for construction funds, hence the name. Stark was a 1910 alumnus who was the longest-serving chairman of the UT Board of Regents.
M-F 9-5. Park in Manor Garage at 2017 Robert Dedman Drive. Walk to North End Zone, Suite 5.700.
Visual Arts Center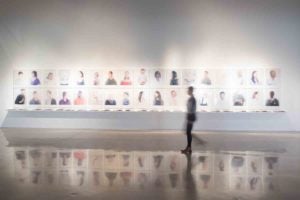 When the Blanton Museum of Art moved out of the Art Building at 23rd and San Jacinto in 2006, it left behind lovely gallery space that has become the Visual Arts Center, where the Department of Art and Art History provides pivotal exhibition and research space that serves as a creative hub in the university's active arts community. 
Within its five galleries, the Visual Arts Center exhibits new work commissioned from established national and international artists, as well as the work of talented students just starting their professional artistic careers. View exhibitions and programs here.

T-F 10-5; Sat Noon-5 but closed for home football games. Park in San Jacinto Garage at 2401 San Jacinto Blvd. Walk one block south to Art Building.
Art Galleries at Black Studies 
Among the university's newest contributions to art and history are the Art Galleries at Black Studies, which showcase the art, culture and history of Africa and the African Diaspora. This entity provides a platform to examine social-justice issues through the arts and resides in two spaces — the Christian-Green Gallery on the second floor of Jester Center Halls, and the IDEA Lab within the Gordon-White Building.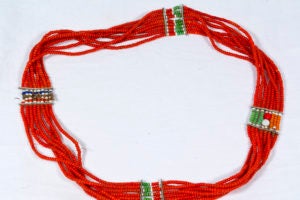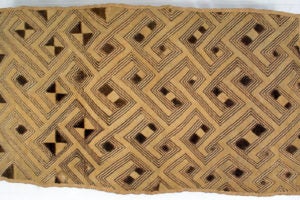 Originating from the John L. Warfield Center for African and African American Studies, the collection contains more than 1,000 objects organized into contemporary art, African art and artifacts, and archival and special collections materials relating to the institution's operations, programming and mission.
Christian-Green Gallery
T-Th Noon-5; F-Sat 10-5. Park in the Brazos Garage at 210 E. MLK Jr. Blvd. Walk north to 21st and Speedway to enter Jester Center and proceed to A232A on second floor.
IDEA Lab gallery: T-F 10-5. Park in the San Antonio Garage at 2420 San Antonio St, Walk west to 210 E. 24th St., Gordon-White Building 2.204.
Landmarks
You don't have to wait for these museums to open to see great art. In and around all of these treasures are works of outdoor art curated by UT's Landmarks program within the College of Fine Arts. More than 40 works of modern and contemporary art are on view throughout the 433-acre campus.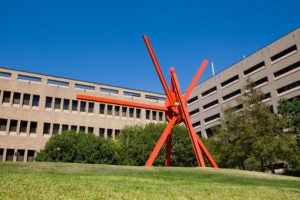 In 2005, UT adopted a policy that set aside 1%-2% of capital improvement costs for the purchase of public art. Landmarks was launched in 2008 with 17 sculptures from the Metropolitan Museum of Art. For information on docent-led and self-guided tours, click here. 
This article was adapted from the book "The Collections," 2016, UT Press.