AUSTIN, Texas — The College of Pharmacy at The University of Texas at Austin is maintaining its track record of top-level faculty and researchers whose work continues to change the world. College of Pharmacy Professor and Division of Molecular Pharmaceutics and Drug Delivery Head Robert O. (Bill) Williams has been named one of the National Academy of Inventors Fellows for 2019, joining a prestigious list of 168 academic inventors from around the world. He is the only faculty member from UT Austin to be inducted into this year's Fellows Program.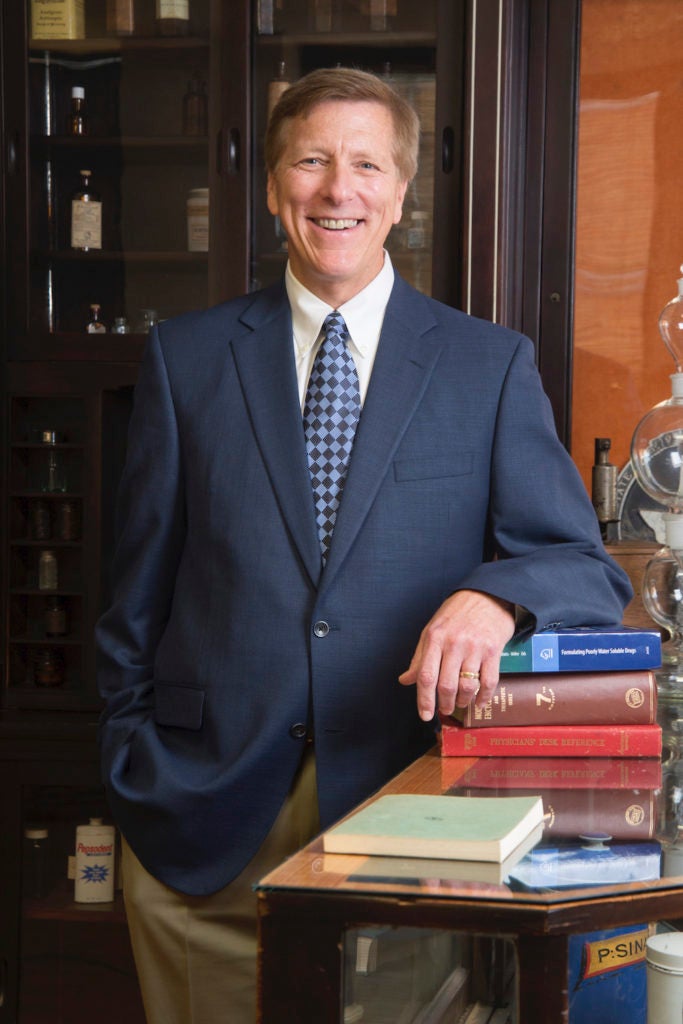 "This award is the culmination of dedicated work from over 50 graduate students, research scholars and faculty collaborators tirelessly working for more than 20 years," Williams said. "Their efforts made a significant difference in drug delivery to positively impact patients' lives."
In addition to his work as professor and division head, Williams is the Johnson and Johnson Centennial Chair. His research interests include development of novel drug delivery systems for oral, pulmonary, nasal, injectable, buccal and topical administration; development of novel particle engineering technologies for low molecular weight drugs, peptides and proteins; and analytical technologies to characterize actives, excipients and polymers. His research devotes significant effort to enhance drug solubility and dissolution through particle engineering technologies, including thin film freezing and precipitation processes, and thermal processes such as hot melt extrusion.
"Williams' being named a fellow of the National Academy of Inventors is not only a prestigious recognition of his accomplishments, it is also a positive reflection on his collaborators and all of the graduate students and other trainees who have worked with him," said College of Pharmacy Dean M. Lynn Crismon. "We are extremely proud of Bill and all of those with whom he has worked."
Williams' patents broadly covering inhaled dry powder drug delivery was approved in July 2018 and is currently in development by Austin-based TFF Pharmaceuticals, an early-stage biopharmaceutical company focused on developing and commercializing innovative drug products for the treatment of lung diseases and conditions.
He has co-founded several pharmaceutical companies and was elected fellow of the American Association of Pharmaceutical Scientists (AAPS) in 2006 and fellow of the American Institute for Medical and Biological Engineering in 2008. He has published more than 400 peer-reviewed research articles, reviews, abstracts and book chapters, and he has co-edited two books in the fields of pharmaceutical technology and drug delivery, including "Formulating Poorly Water Soluble Drugs" (AAPSPRESS and Springer). He has been the editor-in-chief of AAPS PharmSciTech since 2014 and was editor-in-chief of Drug Development and Industrial Pharmacy (Taylor & Francis) from 2000 to 2014.
Williams will be formally inducted into the National Academy of Inventors Fellows program at the 2020 NAI Fellows Induction Ceremony on April 10, 2020.