Some say absence makes the heart grow fonder. Be that as it may, we wanted you to be able to come back to campus in your mind as often as you want. From the squirrels and grackles to the turtles and one special cat, it's all waiting for you. So bookmark this page and come back whenever you need a Forty Acres Fix. The campus will be here for you online, and as soon as it's safe, we'll all be together again.
1. Tower Girl Cam
Tower Girl, our resident peregrine falcon, is still tending her nest box some 300 feet above campus. Now with audio, you can also hear the bells of the carillon chime the quarter-hour. Check her status any time via the Biodiversity Center's Falcon Cam.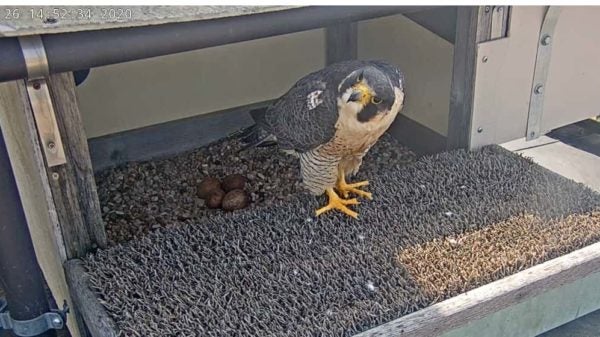 2. Towering Views
This sight hasn't changed much for more than 80 years, but it still doesn't get old. There are two ways to check in on the UT Tower:
One from atop the Belo Center for New Media in the College of Communication
and one from the University Co-op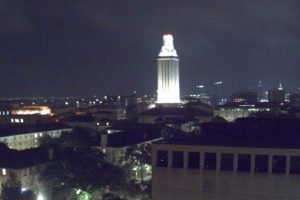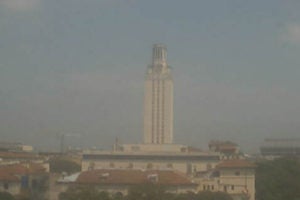 3. The Turtle Pond
The red-eared sliders at the Turtle Pond are enjoying their spring semester.
4. Domino — still dominating.
Are you lying awake at night wondering how Domino, the West Mall's resident cat, is doing? He misses you (or maybe not — he is a cat), but he's still hanging around. His deadbeat roommate, the opossum, only shows up to "share" his food every couple of weeks. You can also keep up on the latest sightings on the Facebook Group page Cats of West Campus.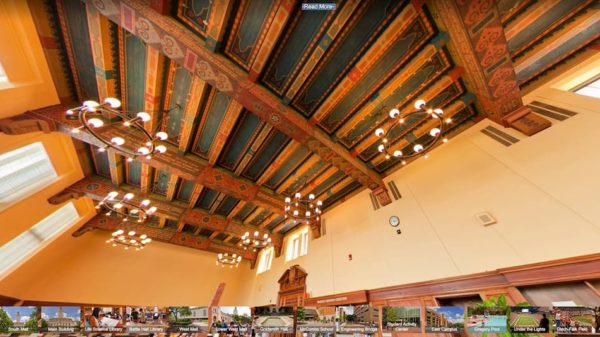 6. More Nature on the Forty Acres
Explore the natural beauty of campus. These photos are a glimpse into what you'll find when you return.
7. Wildflowers
This video of UT's Lady Bird Johnson Wildflower Center will put a smile on your face.
8. Study Beats
Finally, here's our Study Beats Spotify playlist, perfect for keeping it calm.