AUSTIN, Texas — Due to the unique challenges that COVID-19 presents to underserved Austin communities, a collaboration between the School of Nursing and the Division of Diversity and Community Engagement at The University of Texas at Austin is switching gears.
The African American Church-Based Mental Health and Wellness (AMEN) program is going online. Supported by an Austin Public Health grant, AMEN partnered with Mt. Zion Baptist Church and Rehoboth Baptist Church to support the mental and physical health of African American residents through church-based education, counseling and chronic disease management.
"To be responsive to emerging needs, we are completely revamping the program to go online," said Miyong Kim, the director of AMEN services and associate vice president for community health engagement at UT Austin. "Once revised, the program will reach beyond current participants to assist more community members affected by the crisis. These developments enable our program to deliver more tools to partnering churches. Just because the dynamics change does not mean our service and commitment to the community do."
AMEN will first convert planned face-to-face health interventions into virtual and online formats. Working with church-based lay health workers, the team will then conduct a systematic assessment for the entire church community through online and telephone surveys to address pressing needs of social determinants of health. The community-wide surveys are designed to cover an extensive array of needs during this time of isolation.
"The AMEN Project has been a blessing to Mt. Zion," said the Rev. Daryl Horton, youth minister and assistant to the pastor at Mt. Zion Baptist Church. "Our AMEN health workers have become advocates for fellow members and are helping our members make their health a priority."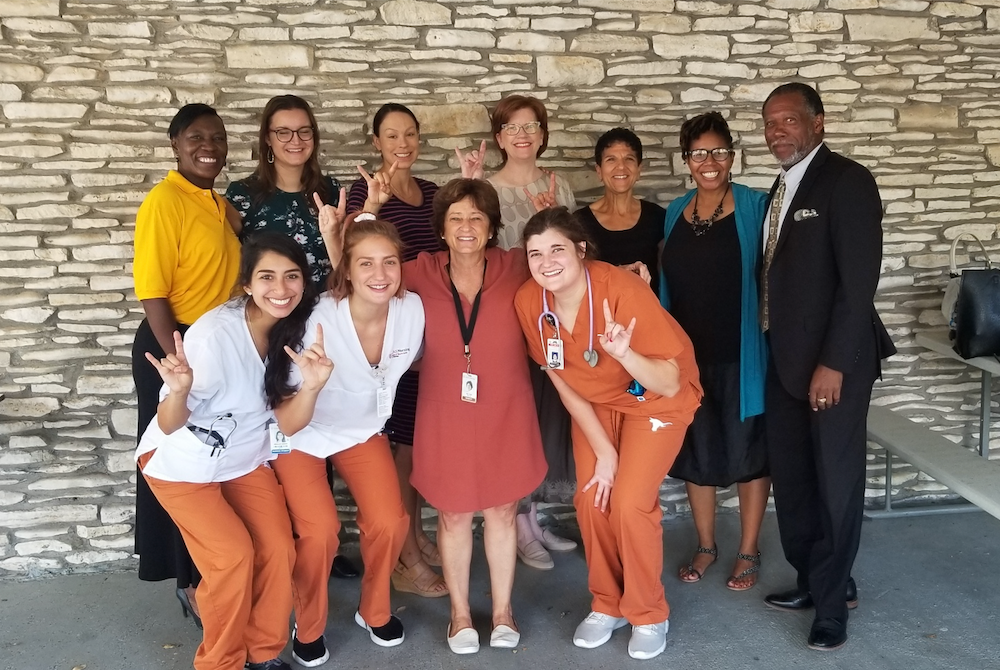 AMEN was developed to better respond to the Austin/Travis County Community Health Improvement Plan priorities and goals established by the African American Quality of Life Resource Commission.
For further information, contact communications coordinator Jen Shugert with The University of Texas at Austin School of Nursing at 915-494-6762.