Karen French is a major consumer of Twitter. But she doesn't follow many celebrities; she follows health and security experts and educational technology news feeds. That's why, on Wednesday, Feb. 26, she walked into Lucas Horton's office and said, "Hey, what are we thinking about online learning and some of the possibilities around COVID-19? This thing is going to hit." Horton is director of the Office of Instructional Innovation (known as OI2) in UT's College of Education. French is associate director.
Her comment caught him off guard. "You're a little early, aren't you?" he said.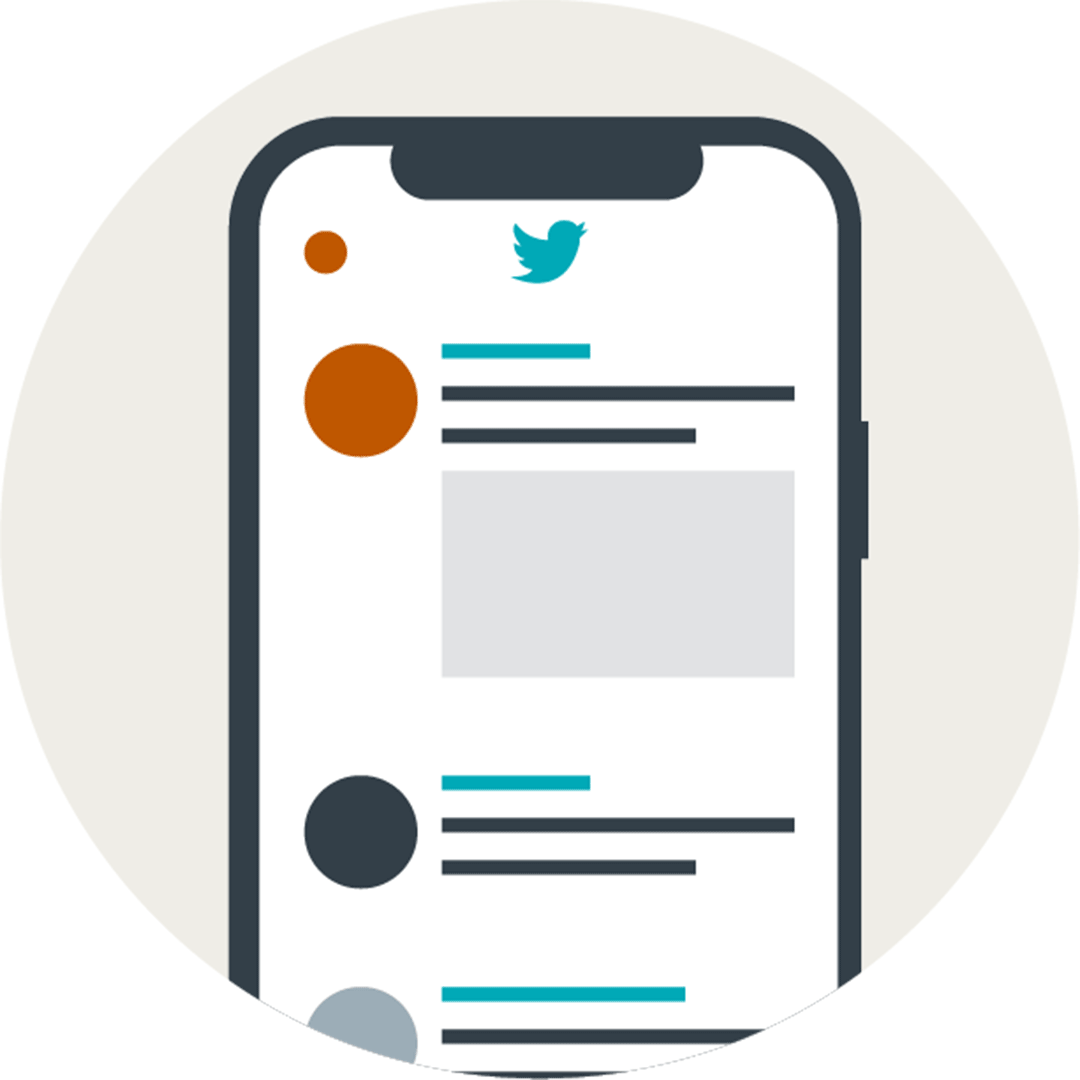 "I had seen some things coming out of China," French recalls. "You could see it coming."
By the next day, Horton too was convinced. "You're right," he said. "This is going to be scary."
On Friday, Feb. 28, OI2 staff members met with leaders at the Faculty Innovation Center, a campus-wide resource whose office, in a bit of fortuitous campus planning, is directly across the hall from OI2 in the Sanchez Building. "We looked at the possibility that we might have to make a pretty major shift," says Horton.
The next week, the university continued to operate normally, but clouds on the horizon continued to darken. On Friday, March 6, the mayor of Austin declared a local disaster, therefore canceling South by Southwest, set to begin in one week.
Monday, March 9, Horton and team sent an email to the College of Education faculty saying that online classes might be something they should prepare for. Meanwhile, with each successive day the crisis became more real to Americans. Wednesday, the NBA canceled its season. Thursday, the NCAA canceled its basketball tournament. That same day, OI2 instructional designer Rui Zeng began leading Zoom workshops for faculty members.
Then, at 6:49 a.m. on Friday, March 13, students, faculty and staff received a safety alert email stating classes were canceled that day and only essential personnel should work. That afternoon, President Gregory L. Fenves wrote in an email to the university that his wife, Carmel, had become the first member of the UT community to test positive for COVID-19, and that another family member was presumed to have the virus. (Both have since recovered.)
Spring break began the next day, but on Sunday, Fenves announced the break would be extended by a week, adding, "Our faculty members are planning to teach as many classes as possible online." Tuesday, Fenves announced the university would be moving all classes online starting March 30, and that UT was "asking students not to return to campus this semester unless there is a specific need." In just two weeks, this relatively small office within the College of Education had moved to the very center of UT's educational mission.
On Friday the 13th, the day of the emergency closure, OI2 staff members continued conducting Zoom workshops from their homes, helping more than 160 faculty members become competent on the video conferencing platform.
During spring break, Horton and Zeng continued leading sessions on Zoom and lecturing online, while French began leading workshops on Canvas, UT's custom learning management system. By the time students reported to their online classes March 30, the team had led 24 workshops for a total of 633 attendees. Workshops targeted instructors in the College of Education, but many other university faculty members joined in.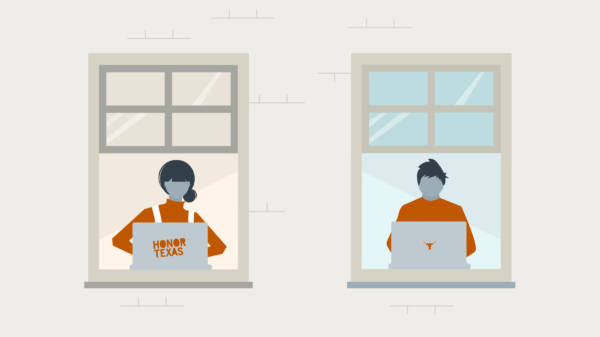 "Five years ago, the temptation to just close the university would have been much more appealing," says Horton. "In this crisis, we never reached a point where that ever needed to be a consideration at all." French put it this way in a town hall meeting with the Educational Psychology faculty: "We've been training for this our whole career. When we had a chance to help, all three of us — Lucas, Rui and I — were anxious to get into the game."
The technology was in place and the university already had contracts cued up with commercial platforms when it became clear students would not be returning to campus this semester. The College of Education adopted Zoom about three years ago, which helped pave the way for the university-wide contract. French calls it "jaw-dropping" that UT was able to secure a Zoom contract, along with contracts for two other education-specific services, and have them all working in three weeks when some contracts can take years.
In particular, Dave Moss in Information Technology Services and Mario Guerra, who manages Canvas, made things happen. "Their teams have worked very hard, including on weekends," says French, "and that allowed us to work hard and on weekends, which allowed faculty to work hard and on weekends. Everybody's seen a mission and worked toward a mission in a way I've not seen UT do in 20 years. I am terribly thankful for what they've done."
Everybody's seen a mission and worked toward a mission in a way I've not seen UT do in 20 years."
But online learning is about more than just having the technology. "When we talk about online learning," says Horton, "in a lot of ways, this isn't ideal. If we were to set out at the beginning of the semester and say, 'We want to put together some really great online classes,' our process would look completely different. We would start six months or a year out on a really well-designed online course."
French agrees, and in fact does not even like using the term "online learning" for what has occurred. She prefers "instructional continuity" and likens what the university is undertaking to a MASH unit, a field hospital in which learning is being kept alive and the traditional benchmarks of that learning such as assignments and testing are being triaged. "It's keeping the patient alive so we can get on to the next semester," she says.
Though nothing about this scramble to salvage the semester is ideal, it is improving day by day. "A lot of faculty came to us just thinking they would put their courses on Zoom and teach everything synchronously," says Zeng. But through one-on-one consultations, OI2 staff members are teaching the teachers a better way. "We say, 'Instead of teaching everything live, you can put this up in Canvas and teach it asynchronously.' It's not just a matter of changing from lecturing in the classroom to lecturing online."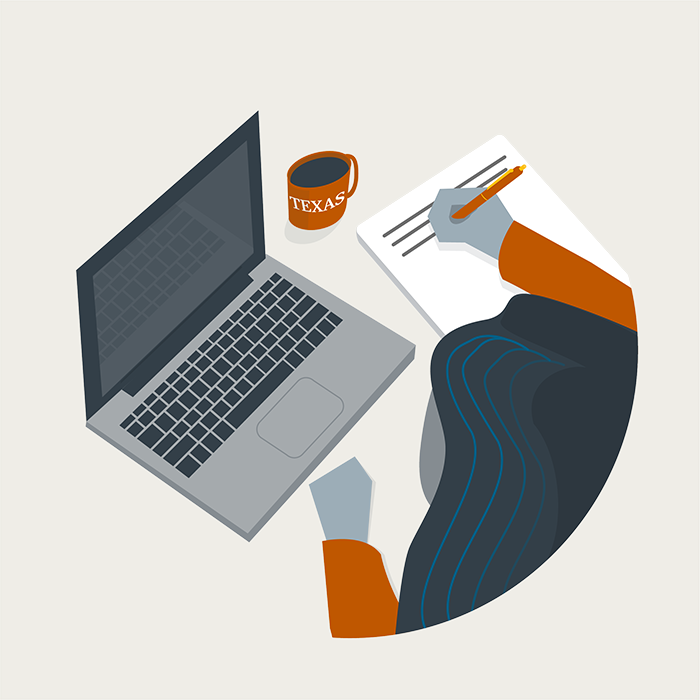 "This week was all about 'How do I log on and say hi on Monday, so that next Monday I'm light years ahead of what I was doing last Monday?' " says Horton. "There's an ethic around continuous improvement that's going to be important."
French says she hopes professors "reframe" what they are trying to get across to students. Not only did students lose a week, most have moved home and, as she puts it, "the world is really confusing right now. You can't just go faster." Instead, professors begin by looking at what students need to understand by the end of the semester and toss out anything that takes away from that. "In the end, your goal should be whatever you want them to remember five years from now."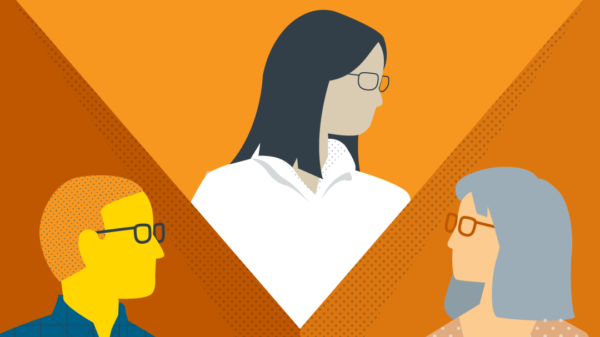 So is UT now an online university, even if just temporarily? "The University of Texas is not an online university," says Horton. "We have very high standards for the courses we offer, and we're not compromising on those standards with this shift online. Students still have access to these world-class faculty members. We have access to deep resources to make that as successful as it possibly can be, and I think we have an exceptional group of students. It's hard because so much of what makes UT UT is that campus experience. It's hard to think about UT without that experience in place," he says.
One of the most encouraging aspects of this crisis is the concern that professors have expressed for students, and the acknowledgment that "they've been through the wringer," says Horton. "They've been displaced from student housing. Their entire learning experience for the rest of the semester has been turned upside down. In a lot of ways, that's been traumatic for students. We've seen a lot of student support from the faculty."
"Those relationships that the technology is allowing us to have are still there," French adds. "Yesterday, we witnessed one faculty member in tears of joy and another near tears over being able to reconnect with their students. That relationship is important, and for the student, that relationship is with a world-class scholar and researcher. You're not going to get that in an online for-profit university. Yeah, this semester, in those classes that are 'instructionally continuous,' that MASH unit is ugly. But the people who are there care about the students."
The University of Texas is not an online university. We have very high standards for the courses we offer, and we're not compromising on those standards with this shift online."
How will this crisis have changed a UT education once it is over? "Professors are going to be better at using technology!" says French. "They're going to understand what it's good for and what it's not good for. There are people who think technology solves everything and people who think technology doesn't do anything, and now they are going to be much more educated consumers of tech. They're going to be much more demanding about what is good and what is not good online, both students and professors. And I think we're all going to be really happy to see each other."
In the meantime, this version of distance learning, whatever we call it, is changing the way professors and students see each other, and, ironically, might be creating a closer connection. "We see each other at home, with our dog, our kid and our spouse," says French. "Dad asks for a sandwich, kid screams, and the dog barks, and that's OK."
Horton adds, "In the past, we've been caught in this sort of trap, this false dichotomy in which we're either teaching face to face or we're teaching online. I think we're starting to explore some of the nuance around that — that I can relate to my students in a different kind of way now that is very meaningful and powerful that I would not have had the opportunity to without this situation."
Illustrations by Jennifer Singer and Kevin Rathge