AUSTIN, Texas — A showcase of innovative technology highlighting the work researchers at The University of Texas at Austin have accomplished with local technology companies recently brought a delegation of the U.S. Joint Requirements Oversight Council members and other top Texas officials to campus. For the first time outside the Pentagon, the delegation met with academia, industry, investors and defense in a combined effort to help figure out the way into the future.
The showcase featured about 25 displays of new, next-generation technology and innovation, most with dual-use military and civilian applications, including a car-sized eVTOL aircraft developed by LIFT Aircraft, an Austin-based company. The aircraft could someday be flown into combat zones or natural disaster areas.
"The best part is almost all these technologies have dual-use meaning they can use it for civilian applications as well as military applications," Mitch Pryor, Ph.D. with UT's Nuclear & Applied Robotics Group, told CBS Austin.
UT Austin is a world class partner and destination for our military, veterans and their families. This includes active partnership with the U.S. military, academia and the private sector to identify and prioritize research in fields such as cybersecurity, artificial intelligence and robotics.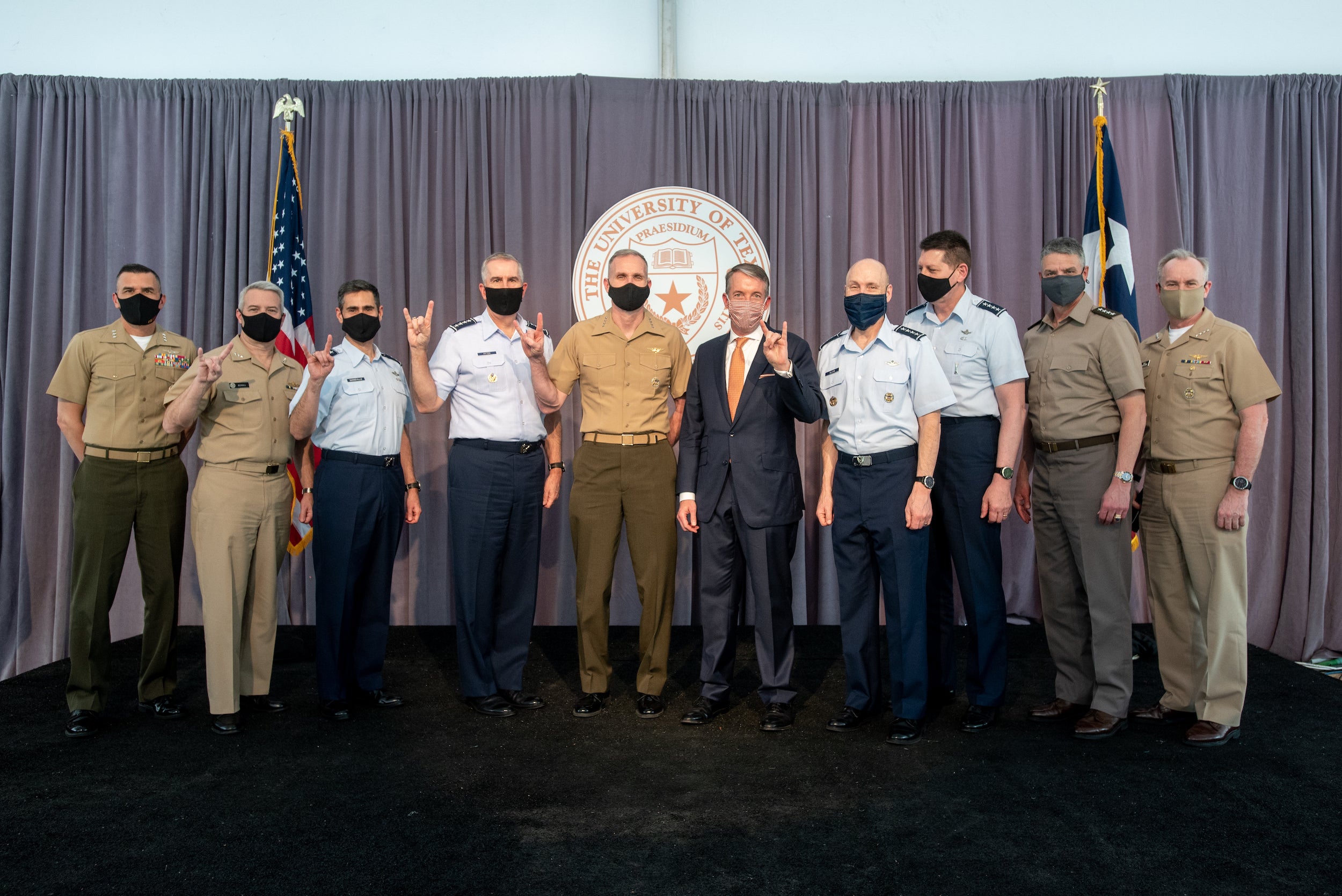 Among many initiatives, the university is proudly partnering with the Army Futures Command, a new four-star command that is transforming Army modernization. Together, they are putting useful research into practice on the battlefield more quickly. The partnership is a commitment to identify and further early research and development that has the ability to transition rapidly, getting new technology quickly to the hands of those who need it.
The delegation that visited campus for the technology expo was comprised of members of the Joint Requirements Oversight Council, a part of the Joint Chiefs of Staff – the body of the most senior uniformed leaders in the U.S. Department of Defense.