AUSTIN, Texas — Thanks to the generosity of a Chicago-area family, renowned photographer Robert Polidori's photographic print archive has been donated to the Dolph Briscoe Center for American History at The University of Texas at Austin. Consisting of more than 85,000 archive prints, the collection is valued at more than $30 million.
Polidori is one of the world's most acclaimed photographers of human habitats and environments. He is best known for his detailed, large-format color film photographs that explore the built world, capturing layers of history in extraordinary detail.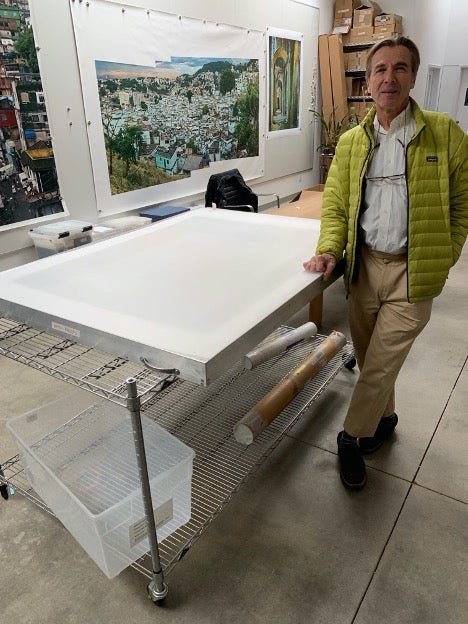 The Robert Polidori Photographic Print Archive is a comprehensive collection of the photographer's work to the present day. His subjects include the aftermath of Hurricane Katrina and subsequent flooding in New Orleans, the ruins of Pompeii, the Château de Versailles, Havana and Chernobyl. His current work deals with population and urban growth through photographs of cities around the world, including Mumbai, Rio de Janeiro and Amman.
"Beyond Polidori's undeniable importance as an artist, his photographs are of prime interest to the center because of their extensive documentation of historical spaces," said Don Carleton, executive director of the Briscoe Center. "The widely acknowledged aesthetic value of Polidori's images is matched by their evidentiary significance, which deserves more attention than it has attracted previously. His work depicts significant locations and events across the globe, capturing the impact of humanity and the passage of time on human environments. Given the at-scale format and intricate details in his images, these photos will provide future historians with incredibly rich source material."
Writer and critic John Updike wrote of Polidori's post-Katrina photos, "It is for our children and our grandchildren—for the historical record—that … Polidori zealously labored over many months to capture on film … the aftermaths of [one of the] most spectacular disasters on American soil in this young century."
Longtime art collectors in Chicago, the donors have recognized the urgency of identifying, saving and sharing Polidori's work. "The University of Texas is the perfect home for the Polidori archive," said a representative of the donors. "The family has made it part of their philanthropic mission to acquire and preserve important photographic collections. They're excited that this collection will be at the Briscoe Center, one of the most impressive collections of photography in existence, where it will be accessible to future generations of students and researchers."
"I'm honored that my body of work will be a part of the Briscoe Center's photographic collection," Polidori said. "It is of particular significance to me to have my archive at an institution that values images as evidence of history."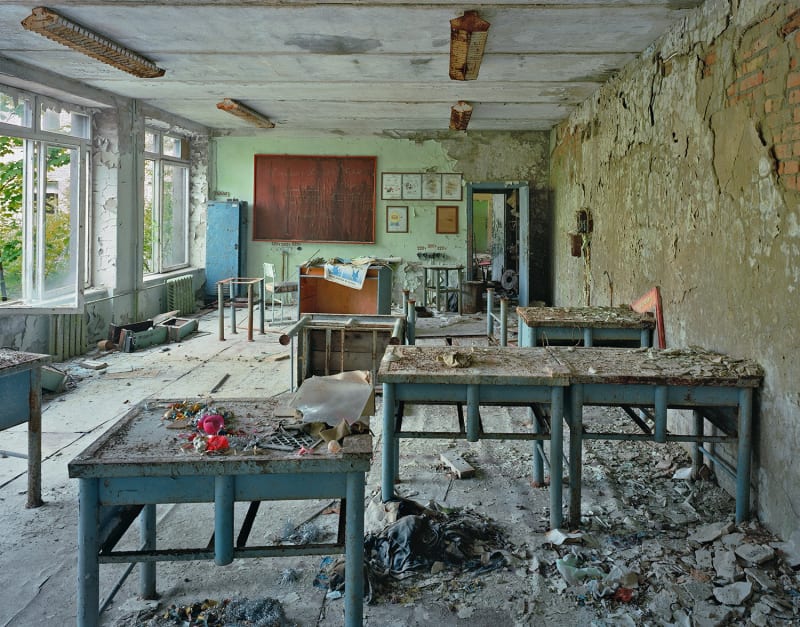 The archive includes more than 20,000 unique Polaroid film prints, more than 53,000 color contact prints, 11,000 proof prints, 37 large-format exhibition prints, and paper materials used to make maquettes for Polidori's books.
Polidori's work has been featured in major international exhibitions and galleries, including "New Orleans After the Flood" at the Metropolitan Museum of Art in New York City in 2006. He was a contributor and staff photographer for The New Yorker from 1998 to 2006, and his work also has been featured in such publications as Vanity Fair and Architectural Digest, as well as 15 books by Steidl Publishing. Individual prints of his work are held in numerous collections, including the Metropolitan Museum of Art and the Museum of Modern Art in New York, London's Victoria and Albert Museum, and the Bibliothèque Nationale and The Centre Pompidou in Paris. He received a Guggenheim Fellowship for photography in 2020, won the World Press Award in 2008, and he has twice won the Alfred Eisenstaedt Award for Magazine Photography (1999 and 2000).
The Polidori Photographic Print Archive is being processed and is closed to research at this time. The center will announce when the collection is open to researchers.