AUSTIN, Texas — The archive of award-winning lighting designer Kevin Adams has been established at the Harry Ransom Center at The University of Texas at Austin, a key research destination for the study of theater and performance history. Adams, an alumnus of UT's College of Fine Arts, has received four Tony Awards for his lighting designs of "Spring Awakening" (2007), "The 39 Steps" (2008), "American Idiot" (2010), and "Hedwig and the Angry Inch" (2014), as well as nominations for "Hair" (2009), "Next to Normal" (2009), "SpongeBob SquarePants: The Musical" (2018), and "The Cher Show" (2019).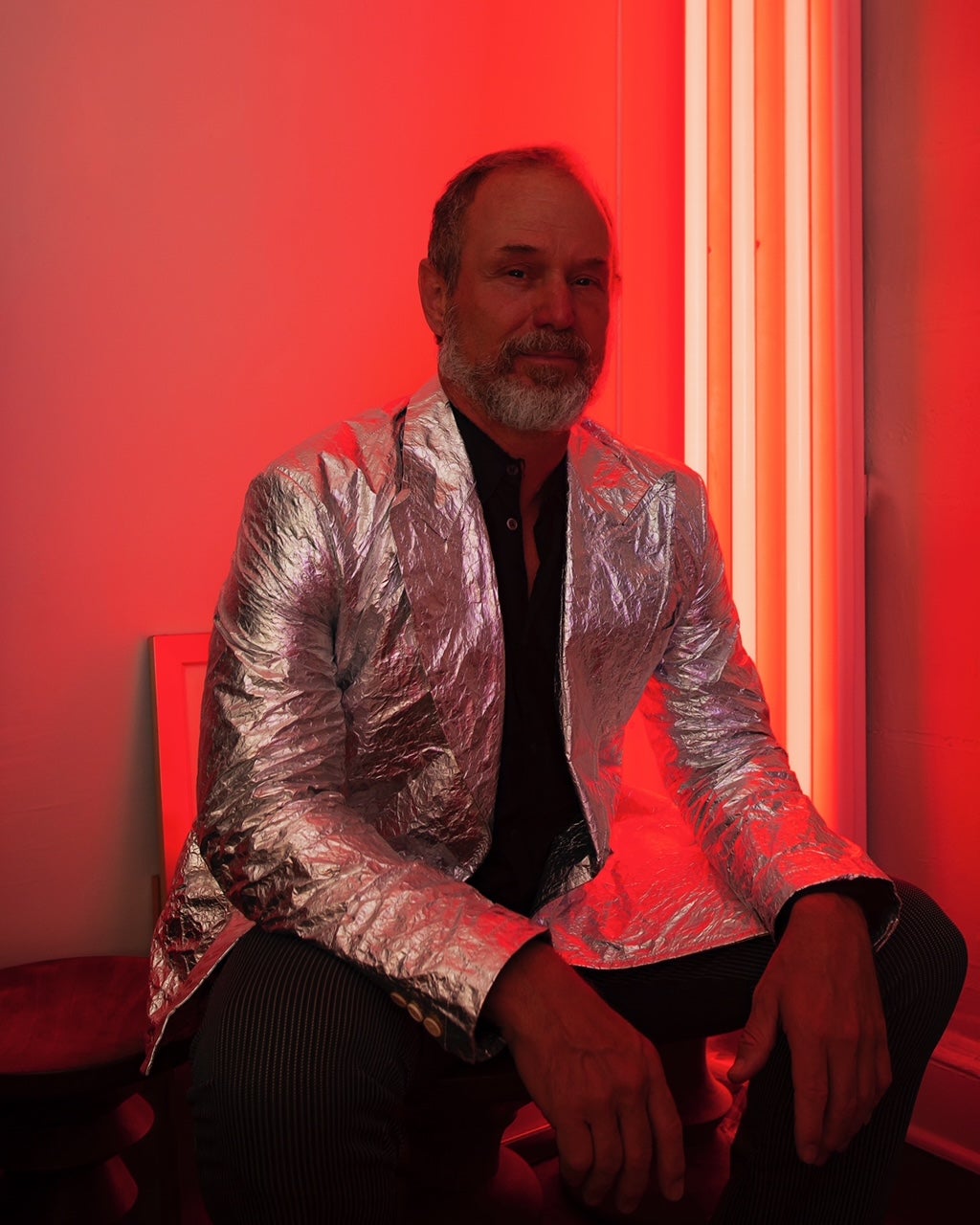 "Kevin Adams has been at the forefront of lighting design for decades," said Eric Colleary, the Ransom Center's curator of performing arts. "Rather than resisting changes in new lighting technologies like LEDs or fluorescents, he saw their potential to radically change the way a stage could look. He continues to push the field in exciting directions."
Theatergoers have experienced his work in productions shown around the world. From solo shows with Sandra Bernhard and John Fleck in Los Angeles to the Metropolitan Opera in New York, the archive documents hundreds of projects during the past 35 years of Adams' career through light plots, magic sheets, scripts, production photographs, digital files, programs and personal memorabilia.
Adams' archive joins other major theater design collections at the Ransom Center, including the papers of Norman Bel Geddes, Gordon Conway, Edward Gordon Craig and Eldon Elder.
"I hope that it shows a good example of what one part of American theater looked like from the period within which I designed, representing both Broadway and off-Broadway work," said Adams about his archive. "I think it shows the path and development of a unique body of work as well as developments in theatrical and home lighting technologies."
The Ransom Center's performing arts collections document a wide variety of performance genres, particularly from the United Kingdom and America. The Center holds one of the largest collections of American, British and Irish playwright archives including the papers of David Hare, Lillian Hellman, Adrienne Kennedy, Terrence McNally, Arthur Miller, John Osborne, J.B. Priestley, Elmer Rice, Tom Stoppard and Tennessee Williams, along with significant collections of writers such as Samuel Beckett, George Bernard Shaw, Sam Shepard and Oscar Wilde.
Adams received the E. William Doty Distinguished Alumnus Award from the College of Fine Arts in 2016.
The archive, known as the Kevin Adams Papers, is open for research. For more information, visit the Harry Ransom Center's website.
Additional assets are available here for reuse with appropriate credit to the Harry Ransom Center at The University of Texas at Austin.