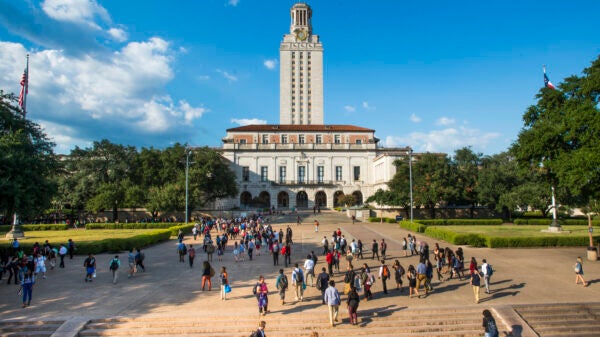 UT Austin Ranked Among Best Universities in the Nation, World
UT Austin was recognized by multiple rankings in 2021 as one of the top public universities in the U.S. and among the best universities in the world.
Times Higher Education World University Rankings ranked UT Austin No. 5 among U.S. public universities, No. 17 in the U.S. and No. 50 in the world. U.S. News & World Report ranked UT Austin as the No. 10 public university in the U.S. and No. 38 among U.S. publics and privates. And QS World University Rankings placed the university as the No. 6 public university in the U.S. and No. 29 among publics and privates.
In addition, U.S. News & World Report ranked 49 of UT Austin's graduate schools and programs in the top 10 in the nation. Five subject areas ranked No. 1 in the nation: accounting in the McCombs School of Business, petroleum engineering in the Cockrell School of Engineering, geology in the Jackson School of Geosciences, and Latin American history and sociology of population, both in the College of Liberal Arts.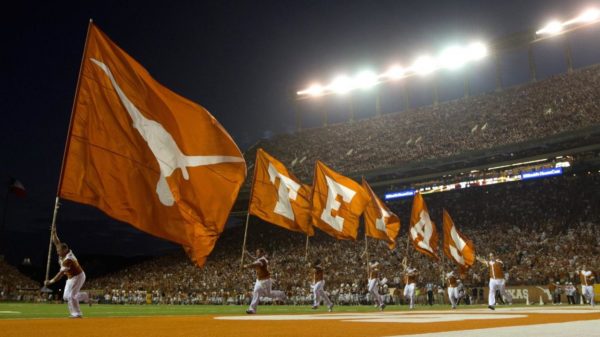 UT Austin and University of Oklahoma Accept Invitations to Join SEC
The UT System Board of Regents voted unanimously to approve UT Austin joining the Southeastern Conference at the expiration of its current grant of rights contract with the Big 12 Conference.
When UT Austin and the University of Oklahoma join the SEC, it will count 16 schools among its members, becoming the largest college athletics conference in the country.