AUSTIN, Texas — Martin Taylor, a managing director at global investment firm Vista Equity Partners, headquartered in Austin, has committed a gift to The University of Texas at Austin to benefit students in programs across the university. Taylor's contribution includes the largest investment ever made to support UT's Heman Sweatt Center for Black Males, a faculty-led academic initiative to promote academic excellence.
"We are extremely grateful for Mr. Taylor's gift to the Sweatt Center, and his passion to provide Black males exposure and access in ways that will change personal, family and community trajectories," said Ryan Sutton, director of the Heman Sweatt Center for Black Males. "By removing financial barriers, students' learning experiences will extend far beyond the classroom."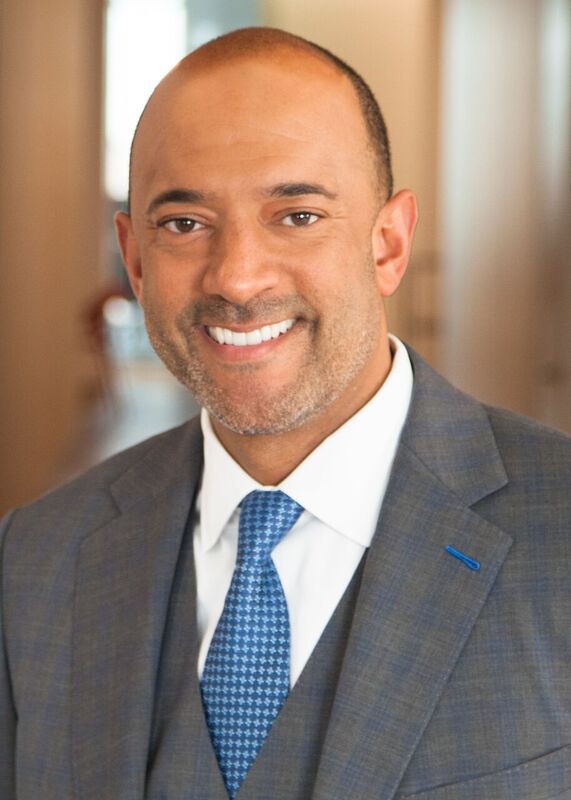 Taylor's philanthropic investment will help expand the Sweatt Center's signature programs focused on widening career paths and increasing development opportunities for Black male students on campus. These programs include experiential learning and mentorship with industry leaders on Wall Street; project-based learning in South Africa, China and Costa Rica through the Sweatt International Scholars program; the Collegiate Black Male Retreat, which connects Black male students from colleges across the U.S; and student internships. Of the total $1.5 million gift commitment, $750,000 will go to the Sweatt Center.
The contribution will also create a scholarship through UT's Texas Challenge — a gift-matching program that expands the Texas Advance Commitment, UT's investment in financial aid for high-potential Texas students from low- and middle-income households. Lastly, the gift will support Texas Athletics facility renovations, including the Moody Center and DKR-Texas Memorial Stadium's south end zone.
"Martin's investments in the Sweatt Center and the Texas Advance Commitment both validate and amplify our university's unwavering faith in the talents, energies and potential of our students — the future leaders of our state," said UT Austin President Jay Hartzell. "In order to unlock their potential, we need to support, nurture and encourage our students, and show them what's possible. I'm very grateful to Martin for his investments that will provide life-changing opportunities to Longhorns who will go on to change the world."
Taylor joined Vista in 2006 and is responsible for driving product innovation, operational excellence and transformational growth for the firm's private equity portfolio of 70-plus enterprise software, data and technology-enabled businesses. Prior to joining Vista, Taylor held leadership roles at Microsoft. Despite his success in technology and finance, he entered these fields by chance and chose to make these investments at UT to help expose students, especially Black students, to education and career experiences that they might not otherwise encounter.
"I have been familiar with the great work accomplished by The University of Texas at Austin Sweatt Center for a number of years and am honored to find ways to identify and support experiences for Black males that will expose them to career opportunities and educational pursuits historically unknown to them with this gift," said Taylor. "To achieve their full potential, students and young people need to understand the myriad opportunities that exist. By providing exposure to various industries and career paths for Black students, I hope to widen the aperture of what's possible for those young men who participate in the program."
Taylor has engaged with numerous students from the Sweatt Center and is also seeking out mentoring and networking opportunities in the near future.
Housed in UT's Division of Diversity and Community Engagement, the Sweatt Center is led by UT faculty members and uses evidence-based practices to promote academic excellence among African American males. The center's name honors Heman Sweatt, the first African American to be admitted to the UT School of Law in 1950. Sweatt's courage and tenacity helped pave the way for the integration of predominately white universities in the South.
Taylor is a member of the UT President's Austin Innovation Board that supports the university's efforts to unlock student potential through experiential learning and strong college-to-career programming, among other priorities.