AUSTIN, Texas – In early summer of 2021, 22-year-old Dom Rainelli learned he had a devastating kidney disease and urgently needed a kidney transplant. Time was of the essence, and the search for a donor match was on.
"It was an overwhelming and scary time, and I didn't know what to expect," said Rainelli, who was a college senior attending school in the Northeast at the time.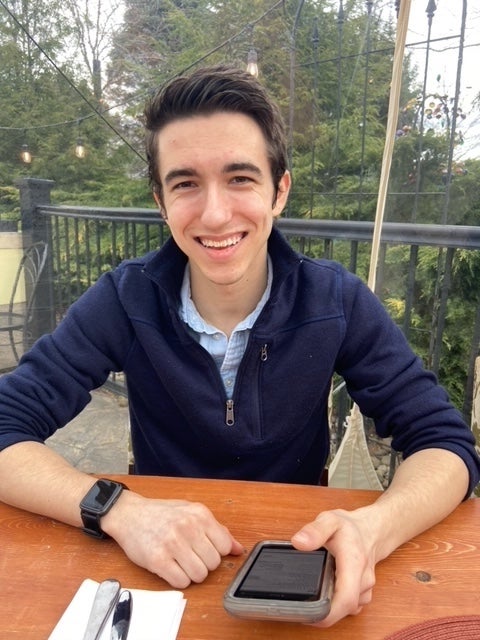 Fortunately for Rainelli, his cousin was a donor match and came to the rescue. "When I learned I might be a match, there was no question about doing this, because when family needs you, you do it," said 33-year-old Kayla Wright, a U.S. Army intelligence officer living in northern New York.
"I thought, 'Oh my goodness, I can't believe I'd have the honor to save my cousin's life,'" she said.
Last week in a historic milestone for The University of Texas at Austin and its clinical partner Ascension Seton, Rainelli received a new lease on life. The two cousins underwent successive surgeries: Wright's healthy left kidney was removed and implanted alongside Rainelli's failing kidney. The lifesaving operations were part of the first kidney transplant procedure performed at the Adult Abdominal Transplant Center, a collaboration between Ascension Seton and UT Health Austin, the clinical practice of Dell Medical School.
"It took incredible vision, leadership and teamwork by our hospital and medical school leaders and clinical teams to perform our first living donor transplant," said Nicole Turgeon, M.D., transplant director for the Adult Abdominal Transplant Center and professor in the Department of Surgery and Perioperative Care at Dell Med. "We are excited to be a center that treats the needs of Central Texans, and we look forward to delivering convenient and innovative transplant care to our community."
More than 72,000 Texans are living with end-stage renal disease or kidney failure. Established in November 2021, the Adult Abdominal Transplant Center is a program at Dell Seton Medical Center at The University of Texas that diagnoses, treats and manages the care of adult patients in need of a kidney, as well as those willing to be a living kidney donor.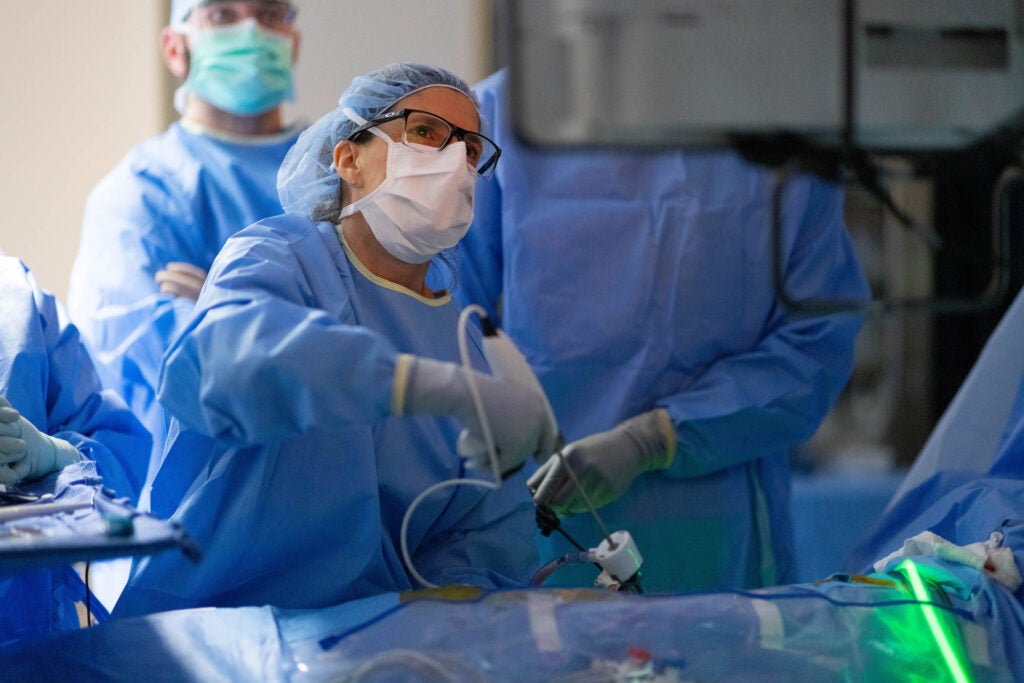 The historic nature of the center's inaugural transplant has special meaning for the UT Austin community: Rainelli's mother is a Longhorn herself.
"When I saw an email saying UT Health Austin was beginning kidney transplantation last November, I thought, 'How can I get him down here to get this done at UT?'" said Jamie Rainelli, an office manager at the university's Office of Student Affairs. "We knew that Dom's kidney function was worsening rapidly even over these past few months, and we were risking putting him on dialysis if we didn't find a donor in time. But just like that, all the pieces seemed to fall into place. Kayla was a match, and we were set for surgery here at UT. It was definitely a 'God thing,'" she said.
The center is the latest organ transplant program offered through collaboration between UT Health Austin and Ascension Seton to ensure Central Texans have the benefit of superior care close to home. In October 2020, the first pediatric heart transplant was performed at Dell Children's Medical Center. This spring, the Pediatric Abdominal Transplant Center is set to open at Dell Children's.
Both Rainelli and Wright have been discharged from the hospital. Wright is heading to Florida to recuperate with family. Rainelli will remain in Austin with his parents to recover, which doctors expect to take between six weeks and three months.
Despite the chaos and anxiety of his health struggles during the past academic year, Rainelli has continued his college coursework remotely, was recently named to the dean's list and is looking forward to graduation this May.