AUSTIN, Texas — A multidisciplinary team of students from The University of Texas at Austin has won the 20th annual Urban Land Institute (ULI) Gerald Hines Student Competition. Composed of students from the School of Architecture and the McCombs School of Business, the team was awarded $50,000 for its forward-looking redevelopment plan for a mixed-use site in Oakland, California.
An ideas contest for graduate students, the ULI Hines Competition invites multidisciplinary teams from across the country to engage in a challenging exercise in responsible land use. Designed to simulate a real urban planning and development scenario, the competition allows teams just 15 days to design and submit a comprehensive master plan proposal for a large-scale urban site, complete with site plans, renderings, analytical tables and market-feasible financial data.
This is the second time a UT Austin team has won the ULI Hines Competition; the first was in 2017. The team advanced from an initial round of 93 applications from more than 50 universities, and placed ahead of three other finalist teams from Harvard University, a joint team from the Massachusetts Institute of Technology and Harvard University, and one from the Georgia Institute of Technology.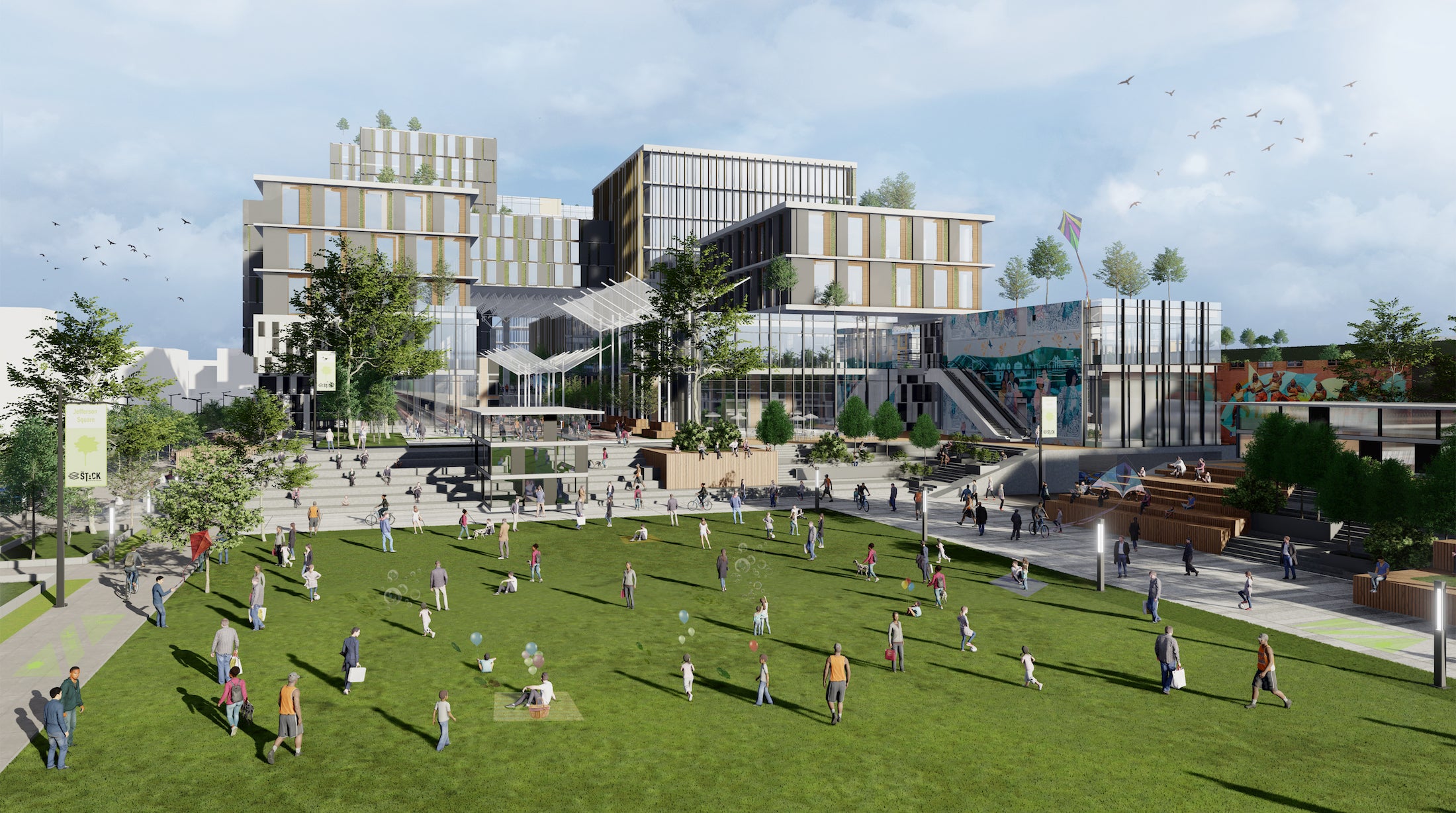 "The ULI competition is one of the great mechanisms we have to foster interdisciplinary opportunities between the disciplines housed within the School of Architecture and McCombs," said Dean Almy, director of the Graduate Program in Urban Design. "For years, ULI has served as a way for our students to create connections and collaborate in ways that are available through no other venue."
This year's competition challenged students to transform a four-block site in downtown Oakland into a mixed-use, mixed-income neighborhood. Students were tasked with increasing connectivity to surrounding neighborhoods, providing neighborhood services, addressing critical issues of equity and housing affordability, and creating a positive economic impact while increasing sustainability and resilience of the surrounding community and the city at large.
"The University of Texas at Austin student team elevated their knowledge and understanding of the importance of collaboration in urban development," said Steven Spears, principal of Momark Development and one of the students' advisers. "Our team delivered a profound result that was comprehensive and visionary, thoroughly communicated and documented, and reflective of a true team collaboration."
The winning proposal "The Stack" reimagined the site to support three pillars: health, culture and connection. The team proposed the development of a LEED Platinum, transit-oriented development that would create a thriving, diverse and integrated community reflective of Oakland's culture and is a catalyst for uplifting the city's vulnerable residents. Their ambitious proposal transforms the area into a cultural and transit hub with a mission-driven, mixed-use program that drives positive social change for Oakland.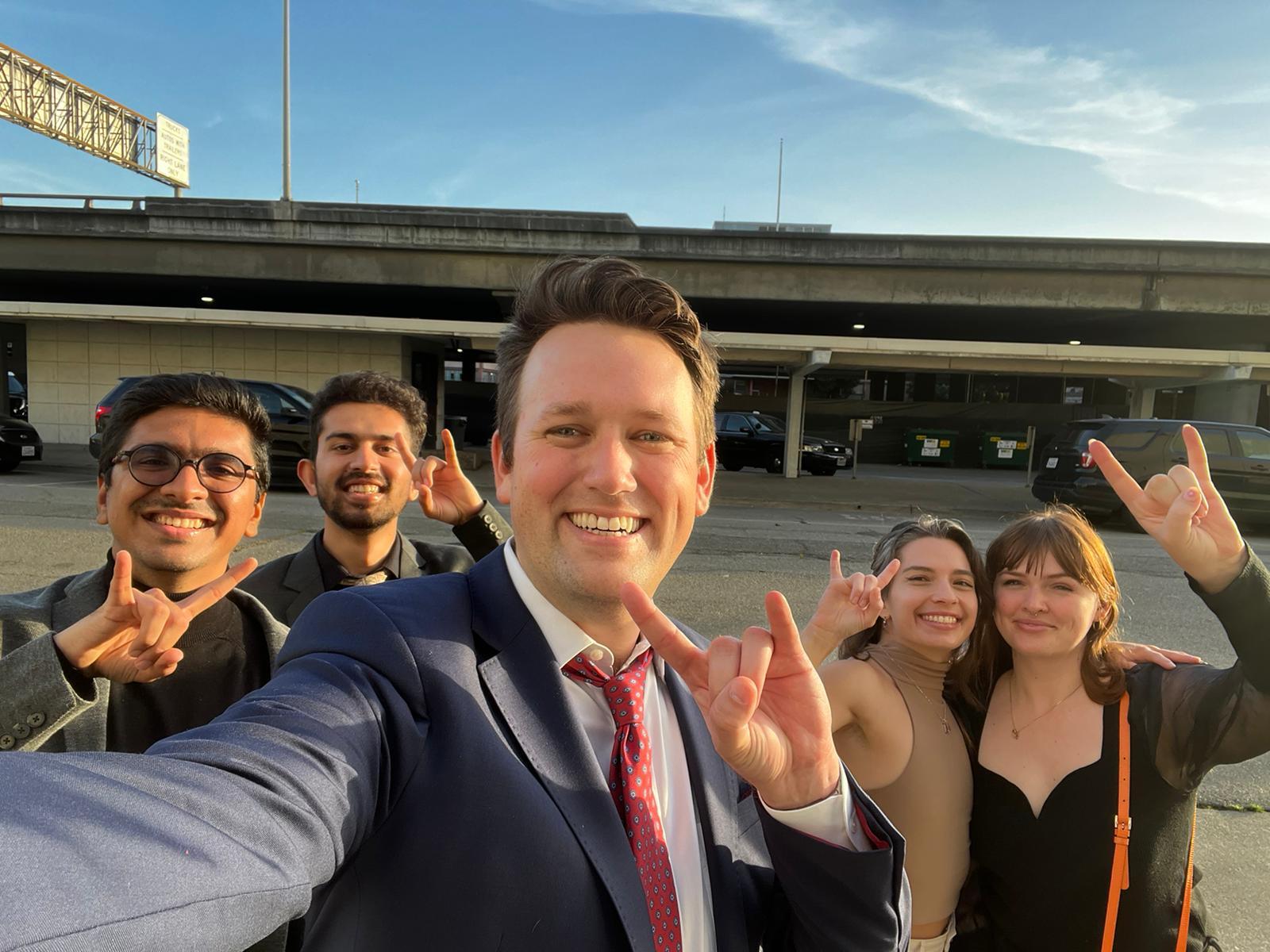 "The ULI Hines Competition is the key to graduating future leaders who can collaborate across many disciplines and provide diverse perspectives to advance the future design of cities," said Mandy Pope, managing director of the McCombs School of Business' Real Estate Center. "We are extremely proud of our team's hard work, dedication and skill, which led them to winning first place in this year's competition."
UT Austin's first-place team comprised Sanket Kamdar (team leader), an M.S. student in urban design; Sophia Aitken, an M.S. student in city and regional planning; Kent Carlson, who is pursuing an MBA; Margaret Gallagher, an M.S. student in landscape architecture; and Alay Thakrar, an M.S. student in urban design. They were advised by Almy, Spears and Pope, as well as Rebecca Leonard of Lionheart Places, Tim Shaughnessy of HPI Multifamily and John Duke of CPM Texas.