Grace Farley remembers the exact moment she decided to attend UT. The Plan II Honors Program and social work double-major was waiting to attend a lecture with a small group of students. When the professor arrived, she brought vegan brownies for the students.
"I thought, 'Wow, that's a really kind and caring person,'" Farley says with a laugh. "She let us inside the classroom and gave us a mini lecture to show us what a typical class would be like, and it was an amazing lecture. But my first impression of the social work professor was that she was so welcoming."
Farley, one of our outstanding graduates from the class of 2022, was nervous about moving to a new city and leaving behind her close-knit family in Keller. But the experience at LEAD made an impact. As a first-generation college student, Farley knows how important it is to have a welcoming and strong support system. She relied on the help of school social workers, teachers and counselors to help her apply to college. Moved by their dedication, Farley wanted to study school social work to help students like her.
Once on the Forty Acres, she resided in a Living Learning Community, where her resident assistant (RA) helped her feel at home. Inspired, Farley decided to become an RA herself. She was offered the position with a new Living Learning Community for first-generation students. Talking to her residents, Farley quickly learned that many of the challenges they faced were like hers.
"I realized we all had these same difficult experiences with these same reasons that kept repeating," Farley says. "So after we started sharing about these experiences and in combination with my social work classes, I realized these are greater systemic problems that are impacting all of Texas. And I started asking how can we change this?"
Farley's dedication to creating a supportive space for her residents earned her a Texas Exes President's Leadership Award. The award is made even more significant because advocating for change hasn't always come easy for Farley. She has struggled with impostor syndrome and only recently began thinking she had something important to say in class discussions. With the support and motivation from her Longhorn community though, Farley has found her voice.
She says what UT and all of her classmates have in common is a drive to help. "I feel like everyone is very service oriented. They want to give back, improve things, be innovative and challenge things that may not be equitable. They've motivated me to stand up for what I believe in."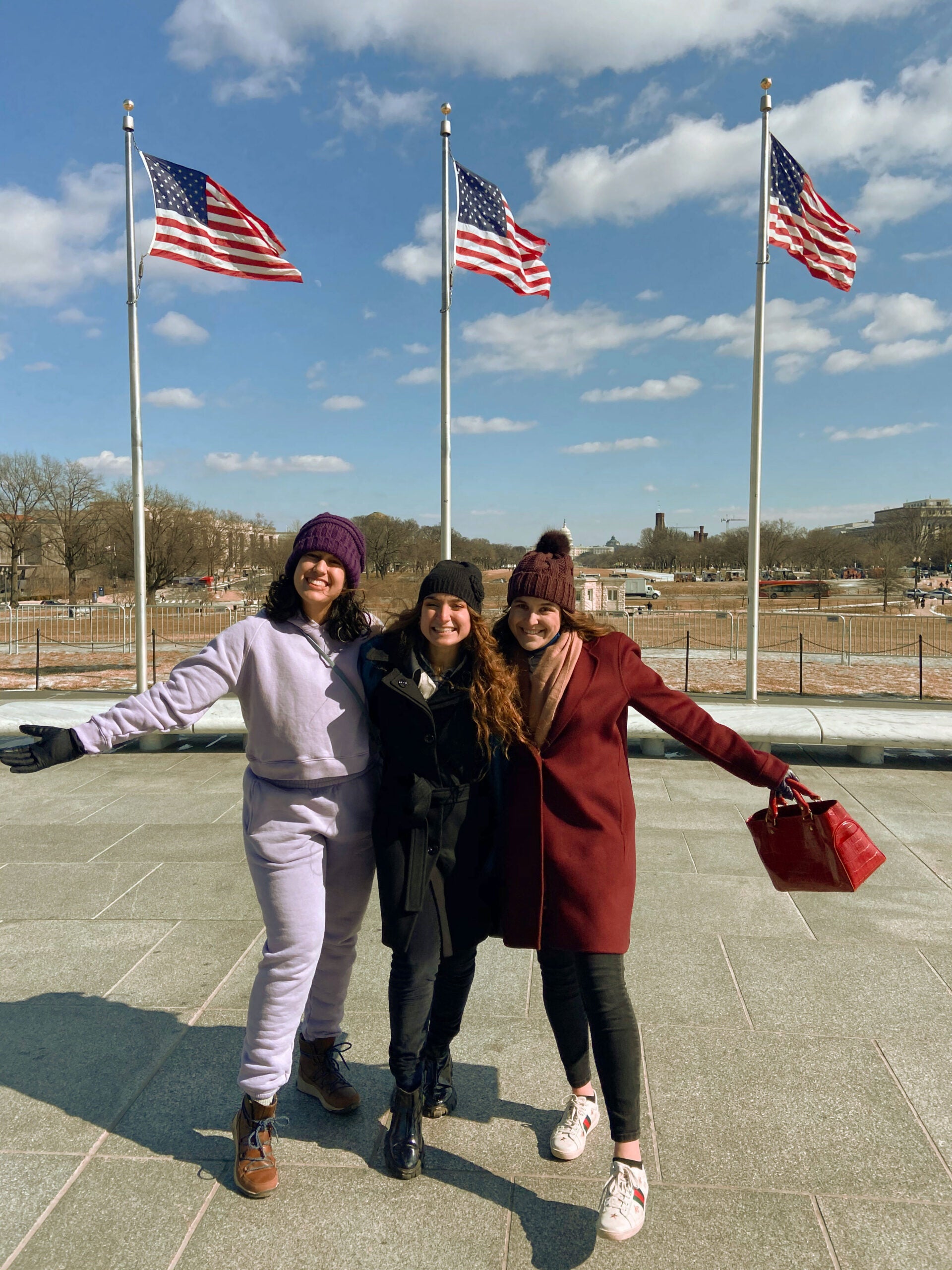 With this new confidence, Farley applied for and was accepted into the UT System Archer Fellowship Program. She was able to live in Washington, D.C., for a semester, taking classes and interning at the Center on Budget and Policy Priorities. The opportunity helped Farley network with leaders in her field and expand her understanding of fundraising for policy changes.
Farley has spent the last semester interning at the nonprofit Girls Empowerment Network, teaching about empowerment, confidence and self-efficacy. Though her conversations with participants can be about difficult things, Farley sees promise. In one activity, she asked the girls to name the first thing they would fix if they were president for one day. Their answers surprised her.
"Someone raised her hand and said, 'I would eliminate racism.' She's 8 years old. That maybe stems from some experiences she has had, but to already feel that call to action at such a young age! The next person said they would make sure everyone had a home. From there, we just started sharing these really uplifting ideas — basically policy changes. So I am optimistic. There are hard days, and there are harder days, but I think people are starting to really lean in on one another and trust one another. That's what keeps me moving forward."
Farley will be attending the Crown Family School of Social Work, Policy and Practice at the University of Chicago next fall. She's encouraged that her experience as a first-generation undergraduate and soon-to-be graduate student will make it easier for others in her family and community to navigate higher education. Farley knows the importance of a supportive community, and while she moves on to advocate for policy changes in education, she'll always remember the moment that helped get her where she is today.
The professor with the brownies who made such an impression on Farley was Yolanda Padilla. "She is actually my thesis adviser this year," Farley reveals with a laugh. Coming to UT was scary, Farley says, "but I think that sense of community that Dr. Padilla built in that little space — it made me feel it's worth the risk. Like I can handle it. I can do this."