AUSTIN, Texas — An exploration of the historical, cultural and economic impacts of guaraná and pioneering social science research on relationships and health took top honors at the University Co-op Awards.
Seth Garfield, a history professor in The University of Texas at Austin's College of Liberal Arts, was named the grand prize winner of the 2023 Hamilton Book Awards, and Debra Umberson, a sociology professor in the College of Liberal Arts, was recognized with the Research Excellence Career Award.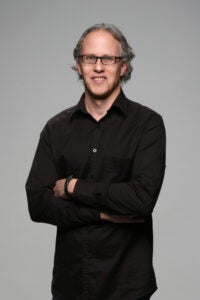 The Hamilton Book Awards and the Research Excellence Awards are sponsored by the University Co-operative Society and UT's Office of the Vice President for Research, Scholarship and Creative Endeavors. Recipients and nominees of both awards were recognized at a ceremony hosted by the co-op, a not-for-profit organization that funds scholarships for UT students.
The Hamilton Book Awards are among the highest honors of literary achievement given to UT authors and are named in honor of the late Robert W. Hamilton, emeritus professor in the UT School of Law and former chairperson of the co-op's board of directors. A total of 44 faculty and staff members were nominated for the awards this year.
Garfield's book, "Guaraná: How Brazil Embraced the World's Most Caffeine-Rich Plant," traces the evolution of an Amazonian plant from indigenous origins to the star ingredient of a multibillion-dollar soft drink industry.
In addition to Garfield, three finalists were also recognized: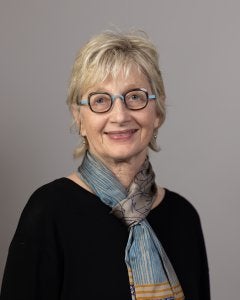 The Research Excellence Career Award recognizes a faculty or staff researcher who has conducted sustained, superior research programs over many years.
Umberson, who is the director of the Center on Aging and Population Sciences and a co-founder of the Texas Aging & Longevity Consortium, has spent the past 35-plus years researching relationships and health, with an emphasis on aging and life course change; stress and social ties; and gender, sexuality and racial variation in health disparities. Her work has been featured in prominent national journals, and she is one of the few Texas social scientists to be honored with a MERIT award from the National Institutes of Health.
Two other Research Excellence Awards also were presented:
Best Paper Award: Presented to Dmitry Kireev for his paper "Continuous cuffless monitoring of arterial blood pressure via graphene bioimpedance tattoos." Kireev published this paper as a research associate in the Cockrell School's Chandra Family Department of Electrical and Computer Engineering, where he distinguished himself by developing novel biosensors, graphene electronic tattoos, and the fabrication of hybrid wearable active electronics.
Creative Research Award: Presented to Kate Catterall, associate professor in the College of Fine Arts' School of Design and Creative Technologies, for "Drawing the Ring of Steel." The one-day theatrical event in Belfast commemorated the 30-year ethno-nationalist conflict known as the Troubles in Northern Ireland, specifically focusing on the 2.2-mile security cordon of 12-foot-tall steel, concrete and barbed wire barricades that encircled Belfast.
"Whether delving into questions that have never been asked, looking at the past with a different lens or driving the development of new technology, these honorees are uncovering new knowledge and developing new perspectives that continue to shape our history and our future," said Dan Jaffe, vice president for research.
To learn more about the winners of the Research Excellence and Hamilton Book awards, please visit the website for the University Co-op Awards. To learn more about 2023 Hamilton Book authors and to purchase their books, visit the gallery of nominees.