Today, NASA turns 60 years young. Far from its golden years, the national space agency stands as a testament to scientific tenacity and creativity. Tales of astronauts and discoveries of new galaxies continue to grip the public's imagination, tapping into our desire to be a part of something more.
From walks on the moon to hunts for new planets, The University of Texas at Austin is proud to have partnered with NASA over the years.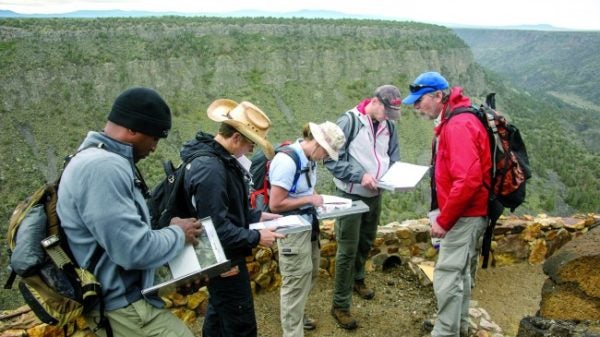 Guiding Planet Exploration
Since the final Apollo missions of the early 1970s, what's now called the Jackson School of Geosciences has been training astronauts in the West Texas desert. UT geologists have been giving them a crash course in geology, teaching them how to see rocks with the eyes of a scientist.