During the past decade, recorded earthquakes in the Permian Basin region of Texas have increased from 15 per year in 2010 to more than 400 small earthquakes per month. But why?
To answer that question, the State of Texas funded and put in place one of the most sophisticated statewide earthquake monitor networks in the country. This network is called TexNet and is operated by the Bureau of Economic Geology at The University of Texas at Austin.
The TexNet Seismic Monitoring Program was established in 2015 by the 84th Texas Legislature. TexNet's goals, in addition to installing and operating the network, are to locate earthquakes in Texas, to work toward determining their causes, and to lessen any future impact from them on people and property.
TexNet has installed earthquake monitor (seismometer) stations across the state. TexNet has so far deployed 24 seismometers in the Permian Basin. TexNet also has access to data collected in West Texas and just across the border in New Mexico that were deployed by its university partners. Texas' earthquake monitor network, including sensors managed by partner institutions, now totals 160 stations. An expert team of seismologists, geoscientists and engineers work to decipher and interpret the information from the network.
To help the people of Texas, the TexNet earthquake operations team has recently developed the TexNet Earthquake Catalog, a dynamic interactive mapping webpage that provides information on the location of seismometers operating in Texas and data on the location and magnitude of recorded earthquakes across the state. The map includes events recorded since Jan. 1, 2017, when data collection began. Keeping Texas residents informed about earthquake activity helps to mitigate the effects of future earthquakes through improved knowledge and preparation.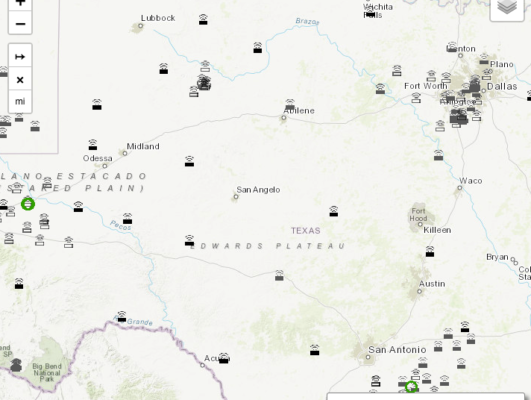 Data being collected from the seismometers show that earthquake activity is increasing across the Permian Basin region, but especially in the Delaware Basin, which is now producing more oil than any other U.S. region. Questions remain about the causes of the increase in earthquakes, and the interplay between geologic processes and human influences, such as disposal of oilfield waste water by injection, hydraulic stimulation, and other industrial operations. This is where integrated research comes into play, which helps stakeholders make important decisions and assists operators and regulators with potential mitigating actions.