The University of Texas at Austin set a record this semester with five student teams accepted into the Blackstone LaunchPad & Techstars Spring Fellowship program. This is the highest number of Longhorn teams accepted in one semester since the global program began. Startups by founders Abhishek Dasgupta, Apoorva Chintala, Becky Xu, Paige Cabianca and Rajya Atluri were among a competitive group of 50 student ventures chosen out of a pool of applications from 30 colleges and universities in the U.S. and Ireland.
The LaunchPad Fellowship program began in June 2020 to support student entrepreneurs during the global pandemic. With over 30 schools in the network, UT Austin is proud to have sent at least two teams each semester since the fellowship began. Throughout the eight-week virtual program, the five UT founders will benefit from coaching, workshops, mentorship conversations and $5,000 in nondilutive grant funding from Future Founders to support their time working on advancing their companies.
This spring's cohort focuses on technology ventures. This focus includes both developing new technology to solve existing problems and applying current technology to solve problems in a new way. While some student teams have solutions leveraging emerging technologies such as artificial intelligence, virtual reality, cloud and blockchain, others are utilizing existing technologies to solve problems related to remote communication, sustainability and security.
Meet the Five Longhorn Founders Chosen to Participate in the LaunchPad Spring 2021 Fellowship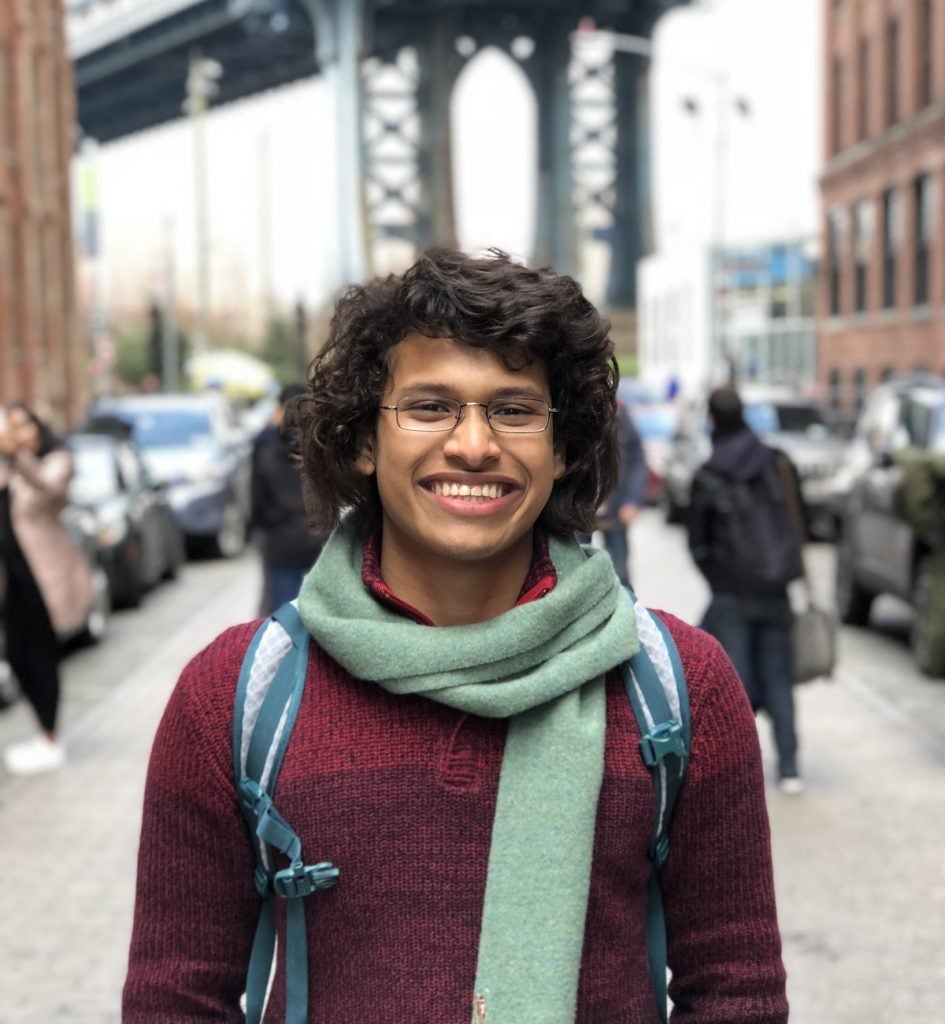 Abhishek Dasgupta (biomedical engineering, 2021) is the CEO of Loop Medical Innovations. The idea for Loop Medical started as a capstone senior design project taught by Donald Elbert, an associate professor in the Department of Neurology. Dasgupta and his now co-founders, Ajay Thatte, Ronit Kar, Juan Villacres Perez and Eshan Sayani, worked on the development of a next-generation personal spirometer with unique error-detection capabilities. Their spirometer would be easy enough for patients to use and accurate enough for medical professionals to trust. After initial success at Herb Kelleher Entrepreneurship Center's DisrupTexas, which is an annual pitch competition for undergraduate students across the state, the team decided to pursue the idea and bring a prototype to market. Currently, the Loop Medical Innovations team is working on its intellectual property strategy, readying the device for an upcoming pilot and raising funds in pursuit of their mission: expanding the accessibility of respiratory testing to enable more comprehensive care.
"Breathing is such a big part of life. With the onset of the pandemic and in conjunction with some of our personal experiences with respiratory conditions, our team wanted to make monitoring lung health not only easy for consumers like us but also uncompromisingly accurate. So we decided to build a tool that patients can use and, importantly, medical professionals can trust to make decisions — a need unaddressed by the market today."- Abhishek Dasgupta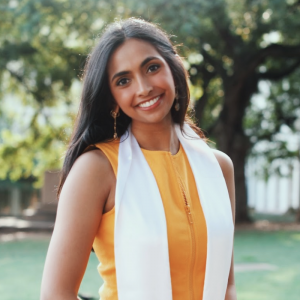 Rajya Atluri is a recent 2020 graduate of the McCombs School of Business (Canfield Business Honors) and the College of Liberal Arts (Plan II Honors). In February 2021, Atluri launched Leela, a health and wellness social app helping women connect with other women going through similar health experiences. The idea came from her own experiences with navigating health and wellness advice as a young woman, as well as those of her peers. Although traditional social sites are often used for similar conversations, Leela offers a more anonymous solution by creating a safe space for users to connect without conversations being tied to their personal identity. Atluri is an alumna of Student Entrepreneur Acceleration & Launch (UT's selective summer accelerator and a signature program of the LaunchPad) and also attended  Propel 2019 — an annual conference that brings together select students from all 30 LaunchPads to New York City. Atluri is looking forward to getting the first round of users on the app.
"I've dealt with several health issues in my life and have often felt alone in these experiences. If you don't have family or close friends who have dealt with something similar, it can be hard to find someone who has. Social media is usually a great connector. However, platforms like Instagram that capture people's highlight reels and that's tied to your name don't always feel like a safe space to discuss health issues. I wanted to create a platform to help women make these types of connections and find support and community while navigating their personal health." – Rajya Atluri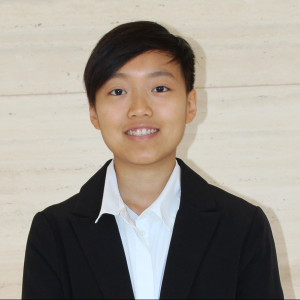 Senior computer science major Becky Xu is one of three co-founders of Throw-A-Weigh, a data collection and analysis tool that measures, manages and reduces food waste at grocery stores. The team got its start in the Food and Health Innovation Practicum of the Inventors Program. Driven by sustainability, their project sponsor had a problem statement of figuring out the what, where and why of food waste in grocery retailers. Through mutual interest, Xu came together with Rosaline Chen and Paige Livingston Lopez to tackle this challenge. Throw-A-Weigh addresses food waste as a global sustainability issue and aims to provide solutions for the grocery industry, which accounts for 13% of all food waste. The company is currently in the prototyping phase with a short-term goal to complete their minimum viable product for pilot testing with two major grocers. In the future, Xu and her team hope to reduce if not eliminate global food waste and promote sustainable practices throughout the supply chain.
"Food waste is a global sustainability issue. Grocery stores are no stranger to this challenge, as they account for 13% of all food waste. What makes reducing food waste even more challenging for produce managers is that they don't know the what, where and why of what's being thrown out." – Becky Xu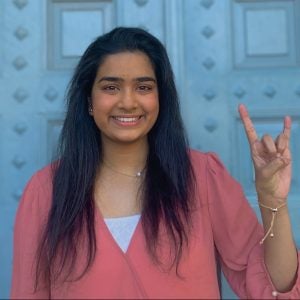 Working alongside her father, Apoorva Chintala is the CEO and co-founder of Clocr, an all-in-one digital legacy planning and disbursement platform. The tool allows individuals to assign beneficiaries for all of their online accounts, to securely store and share important documents, and to pass on messages and stories to loved ones. The junior MIS (management information systems) and Plan II Honors student started building the company after her grandfather passed away and she witnessed her family managing both the emotional and logistical aftermath. Clocr is working on growing its core team to increase sales and marketing. In the long term, Chintala hopes to see Clocr with some sizable channel partners, a full-time team and a clear strategy for the future, whether that be to continue growing its consumer base, to become an acquisition or to follow other opportunities.
"After my grandfather passed away, my dad had to go back to India and deal with the emotional and logistical aftermath. There were boxes of things my grandfather owned (old writings, photos, the deed to his apartment, etc.), and our family had no idea what his last wishes were and who he wanted everything to go to. Having to figure that out on top of the emotions of a death in the family was a lot of pain and frustration that could've been planned for ahead of time. There needs to be a solution that allows people to have a legal plan to pass on their digital assets and store and manage important information about their legacy and last wishes." – Apoorva Chintala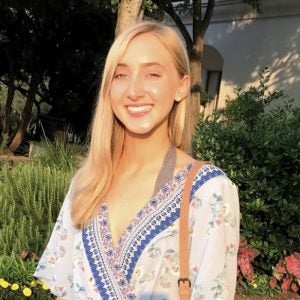 Paige Cabianca (advertising, 2021) is working on VR Inclusive, a nonprofit she founded to facilitate experiences that enhance the lives of elderly adults through virtual reality. The idea was formed after her 86-year-old grandmother, who was unable to leave her bed due to illness, told Cabianca that her biggest dream was to see England again. Cabianca shared her Oculus Go virtual reality headset with her grandmother so she could "see England." After she saw the impact of this experience on her grandmother, VR Inclusive was born. Cabianca was introduced to "The LaunchPad" by her professor and mentor, Erin Reilly, director of innovation and entrepreneurship at the Moody College of Communication. In the short term, Cabianca plans to create a team of volunteers trained in elder interactions and virtual reality, as well as to recruit a few volunteers to help manage nonprofit operations. Her long-term plans include spreading VR Inclusive nationwide through high school and college chapters.
"After monthly VR experiences, my 86-year-old grandma has had a complete change in attitude. She is upbeat, more positive, and has had a significant decrease in depression and anxiety symptoms. Seeing this, I knew that virtual reality would be an impactful and inspiring activity for elders, especially those who don't have the opportunity to leave their beds, rooms or care facilities." – Paige Cabianca
The LaunchPad is a program of the School of Undergraduate Studies that helps students of all backgrounds navigate and explore entrepreneurship at UT Austin. "UT students are phenomenal — creative, driven and inspired to be the change they want to see in the world," said Nina Q. Ho, Director of LaunchPad. "We're privileged to be able to support them along their journey and are grateful that our involvement with the global Blackstone LaunchPad & Techstars Network can open up even more opportunities for students on the Forty Acres."